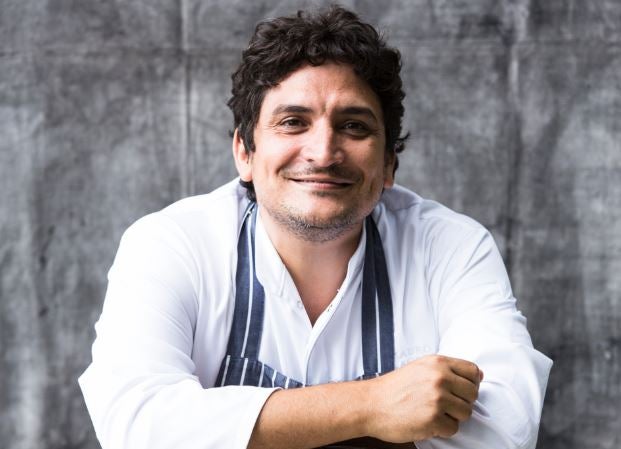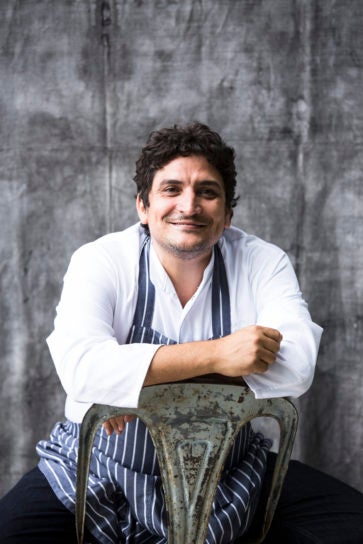 It was after working with culinary greats including Bernard Loiseau and Alain Ducasse that Argentinian-born chef, Mauro Colagreco, decided to open his own restaurant on the Côte d'Azur where France meets Italy, and the Mediterranean Sea meets flourishing gardens and the Alps. His restaurant, Mirazur, is now rated among the world's best restaurants and the recipient of two Michelin stars.
Earlier this year, 12 years after opening Mirazur, Colagreco released his first ever cookbook — giving it the same name as the acclaimed restaurant — to provide insight into the 'Mirazur Universe', tell the story of its connection to the surroundings and reveal the recipes of 65 significant dishes.
Throughout the book's 372 pages, you'll find stories of Mirazur's vegetable gardens and local biodynamic wines, the passion that's so evident in the kitchen, and the talented producers Colagreco works with, from olive oil maker Karim who 'bottles the sun', to 'the lord of the cherries' Gilles from across the valley, and 'friend of the mushrooms' Albert from Moulinet mountain town.
The book pays homage to the ingredients, people and land that surround Mirazur, with breath-taking full-page photography by Eduardo Torres and a prologue by Massimo Bottura. It has illustrated sections focusing on herbs, fungi, and the local markets. And best of all, it enables you to make the dishes that have earned this chef his two Michelin stars and given Mirazur its position among the world's top restaurants. Cook up dishes Colgreco creates using ingredients from the Alps, Mediterranean Sea and gardens, while combining elements of French and Italian gastronomy, from crayfish with vegetables and wildflowers, and veal tendon with clams and garden nasturtium, to San Remo prawns with raspberries and raw almonds.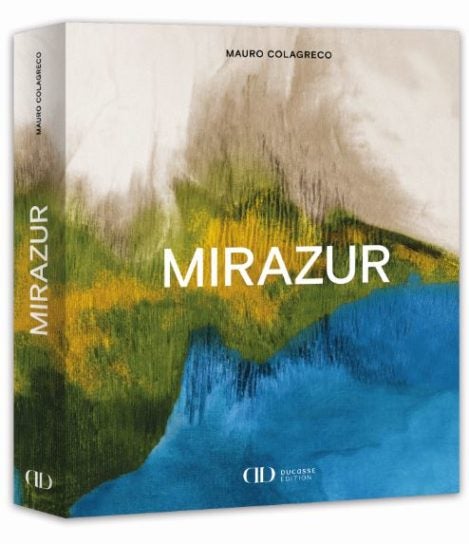 "To really understand Mirazur and see what makes it different to other restaurants, you need to come and dine here," Colagreco says in an interview with Elite Traveler. But this cookbook is certainly a second best as it gives an insight into Mirazur's inspiration and essence, reverence for nature, family values and tireless passion for discovery.
Read on to find out about more about the celebrated restaurant, covetable cookbook and 2019 plans from the chef himself.
What distinguishes your cooking from the food of other chefs?
To understand the Mirazur style, I think you need to know about the restaurant and its location, and understand the history of me and this restaurant. When I opened a restaurant between Italy and France, it was a place I'd never been before. For me it was totally a new world — a new discovery. It was hard work in the beginning because I didn't know the culture, the producers or products. As it was my first restaurant, my style in the kitchen was built in this way, and even though it was difficult in the beginning, I had a lot of freedom with the creations and no inhibitions.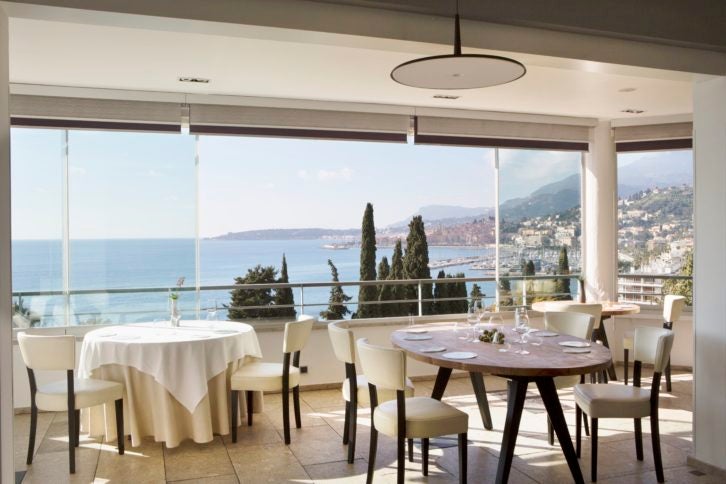 My cooking has Mediterranean influence of course, because we try to represent the land, but it is Mediterranean cuisine with a totally different vision that sits between the cuisine of two rich cultures, France and Italy. And the fact we're in this place between the mountains and ocean means the palate is huge, giving me a lot to work with in the kitchen.
Do you find all of your inspiration from the surroundings, or do you also draw inspiration from other sources such as your travels or childhood?
Most of the inspiration in my cuisine comes from nature and the territory, but other inspiration does come from when I was young in Argentina and from my trips around the world. I love to travel and discover new cultures, new products and new techniques. When I'm over at my restaurant in China, I love to spend one or two days getting to know the local dishes. I'm not trying to replicate dishes because as a Mediterranean restaurant we work with local products, but I like to learn about the techniques in the Chinese kitchen. I am a lover of Japanese culture and cuisine too. So, while inspiration comes from nature most of the time — we have a few gardens, so contact with nature is very important to our creations — I am also inspired by what I discover as I travel.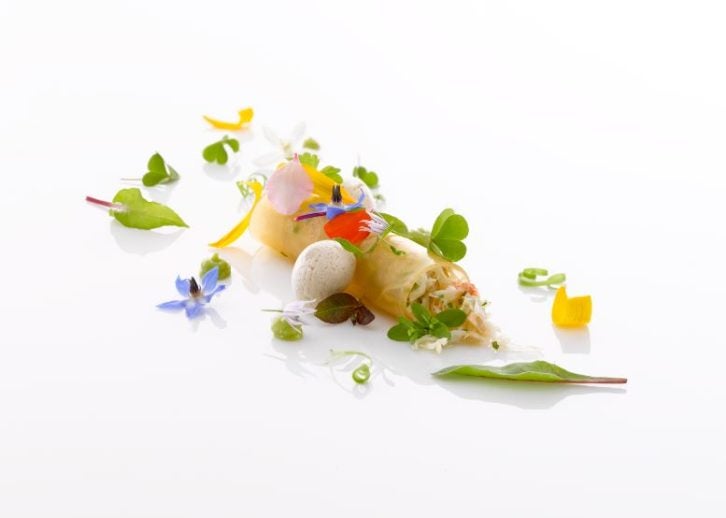 Do you have a favorite ingredient at the moment?
One of my favorite ingredients is the tomato. I love them. We grow them every year in our garden and in summertime we get around 55 different varieties in different sizes and colors, and with different tastes. They have so many possibilities in the kitchen.
Why do you think Mirazur has seen such success?
I think it's all related to how the restaurant was conceived. We are in an area that's extremely rich in produce and in quality they are some of the most beautiful products in the world. To work with these ingredients with a totally new vision is different to anything else you'll find in the area. I'm not afraid to combine aspects of French and Italian cuisine. I always say, all restaurants around the world can have a cuisine without borders because we have that creative freedom.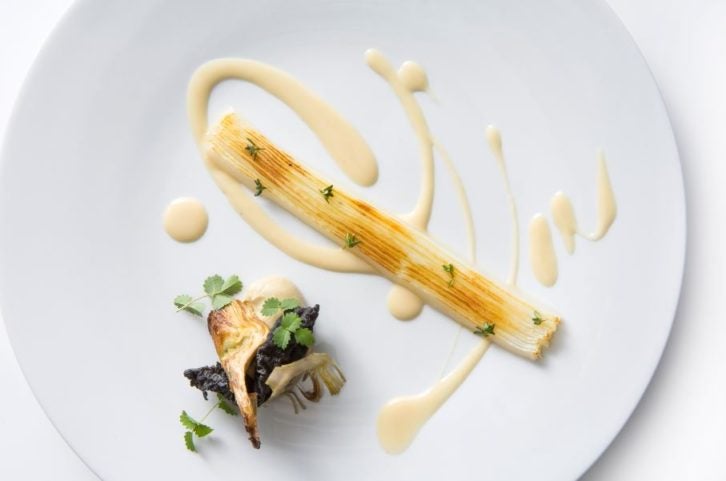 Do you think it's important to stay on top of food trends?
I think it's important to actually be your own trend, because otherwise everyone will be the same. I think it's important as an artist to have your own style.
Does winning accolades for the restaurant make a difference to your work?
Of course we like to get these awards — it's an honor — but they aren't what we do the work for in the beginning. If you focus on the awards, I think you risk losing the focus on your guests. And if you forget the most important thing in your work, which for us is our guests, it will probably become a problem. Winning awards does make a difference to our motivation, but it's not the ultimate goal.
What plans do you have for the coming year at Mirazur?
We have a big project starting right now. We're renovating the restaurant and completely changing the ambiance and look of the dining room. We've just closed for three months and we reopen on March 6th.
Earlier this year you released the cookbook, Mirazur. Why should people buy this book?
The cookbook, of course, has fantastic recipes in it — you can find the signature plates and most popular dishes of Mirazur in there. But the book also enables you to understand the whole universe of Mirazur and how it's not a restaurant that can be replicated anywhere else in the world. Mirazur is here because of the produce, land, and its position between France and Italy. All of this can be found in this book. It's really a book about our world.
Images (top to bottom): Mauro Colagreco @ Matteo Carassale, Mirazur Gardens @ Mariano Caffé, Mirazur Cookbook, Dining Room @ Eduardo Torres, Cannelloni de Crab @ Eduardo Torres, Calamar Bagna Cauda @ Eduardo Torres, Dining Room @ Mariano Caffé