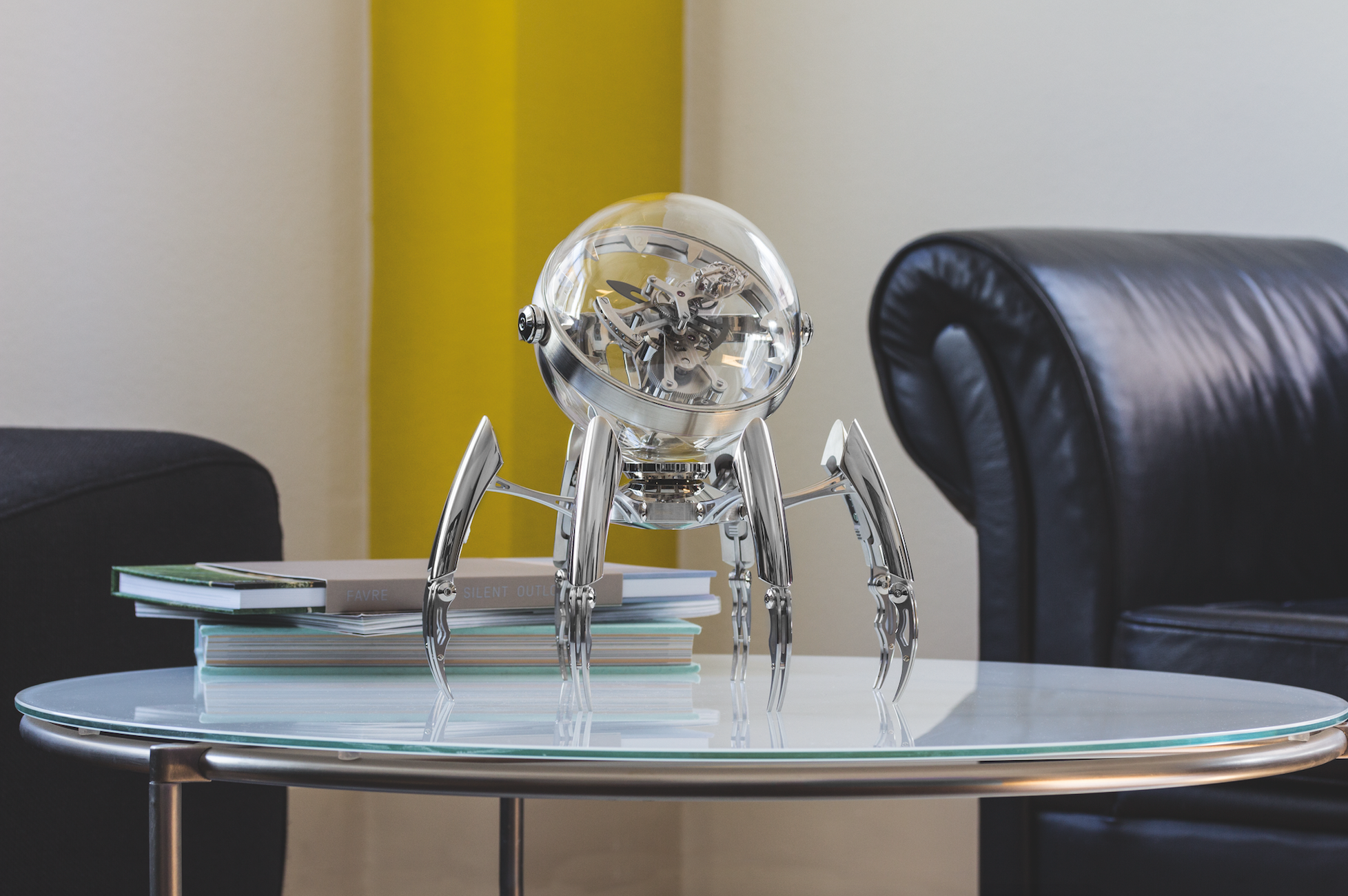 By Olivia Cuccaro
Following the MB&F HM7 Aquapod (which featured a spherically three-dimensional engine developed in-house by MB&F, central 60-second flying tourbillon and 72-hour power reserve), Octopod takes its inspiration from marine chronometers as well as tentacled sea creatures. A collaboration between MB&F and Swiss clock maker L'Epée 1839, the limited-edition Octopod is designed with eight legs and a transparent spherical head with the clockwork suspended inside.
Gimballed similarly to traditional ship chronometers, the rotating sphere contains an engine designed and manufactured in-house by L'Epée 1839 that appears to float inside the crystalline structure. Octopod's eight-day movement represents a new development by L'Epée 1839, including a pulsating escapement on the minute hand to regulate the clock's precision. Eight legs composed of 31 pieces each are individually adjustable so that while Octopod may look like it belongs underwater, it can sit chicly atop any surface in your home.
Octopod is available in three colorways  (Black PVD, Blue PVD and Palladium) limited to 50 pieces each and retailing for approximately $35,864. For more information, please visit mbandf.com, or watch the Octopod in action here.
See which MB&F watch made the Elite Traveler list of Top 50 Watches 2017 here.