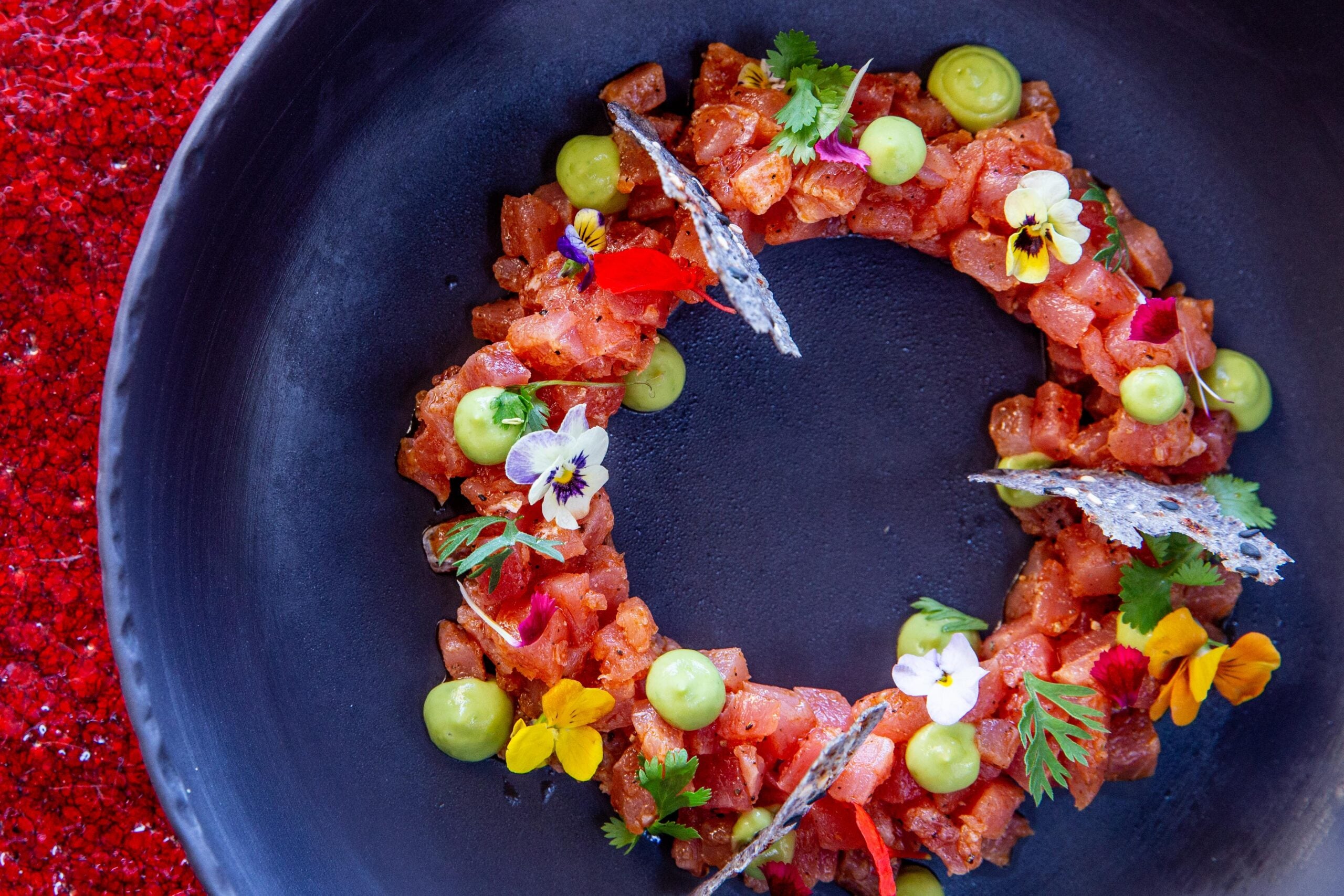 Mezcal, the signature restaurant of Montage Los Cabos, in the amazing Twin Dolphin master planned development, sets the bar extraordinarily high when it comes to truly gourmet Mexican cuisine.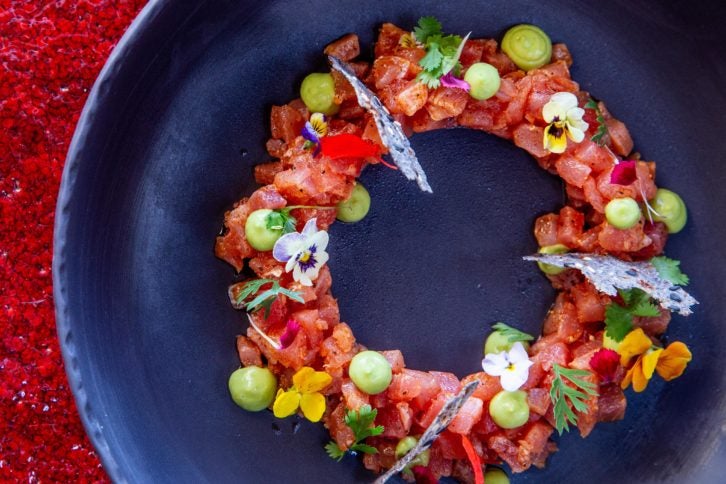 Under the watchful direction of Chef Alexis Palacios, guests are introduced to a culinary tour through Mexico. To get a taste of the full Mezcal experience and to savor the expanse of chef Alexis's imagination, breakfast is a must.
Where else might you find Mezcal Benedict, highlighted by vanilla butter poached lobster, Mezcal-chipotle hollandaise and arugula salad? Or, try Motuleños, a Mexican tradition of over easy eggs, crispy tortillas, black beans, smoked ham, Chihuahua cheese, fried plantain, epazote and topped with salsa motuleña. Not your everyday breakfast!
The evenings are the best at Montage Los Cabos, and Mezcal is the place to be.  The location facing Santa Maria Bay and surrounded by the opulent resort architecture sets the stage for a dining experience worth waiting for.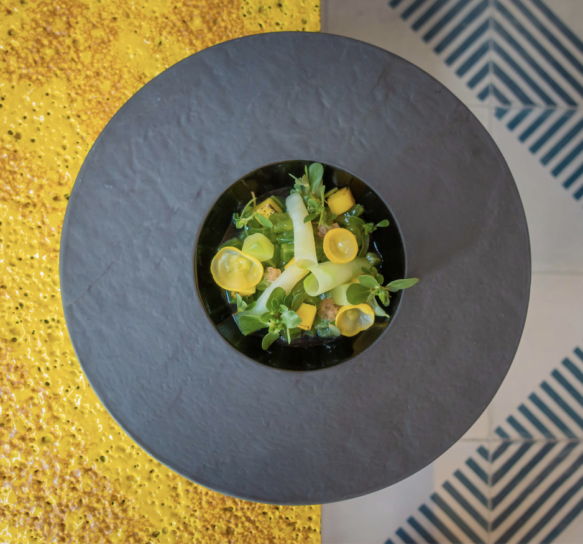 Before the meal even begins, guests are greeted by the staff, each reflecting the true nature of Mezcal – warm, friendly, confident and ready to serve.  It is also the perfect time to explore the Signature Cocktail menu. It is a journey through the world of tequila and mezcal that will test your self-control.
If the chef is offering a Tasting Menu, it is highly recommended.  The Mezcal menu from beginning to end is full of impossible choices.  For example, to start, it is devilishly difficult to decide between Lobster Ceviche with local passion fruit, preserved lemon puree and manzano pepper or Elopozole, a rich liquid of black beans, organic corn, chochoyotas, Cotija cheese and a touch of sour cream. The entrees and deserts present an equally difficult challenge.
Mezcal is tastefully elegant while presenting a lively and sophisticated atmosphere.  The menu invites guests to return and continue their exploration of the many flavors of Mexico.
Meet Chef Alexis Palacios
Chef Alexis Palacios started his career with Four Seasons Hotels & Resorts in Austin, Texas and Dubai. He then moved to Los Cabos, where he held the positions of executive sous chef at both Esperanza, an Auberge Resort and One&Only Palmilla.
He joined the team at the exclusive residential community of Maravilla Los Cabos where he was the opening executive chef. Later, he became the executive chef at acclaimed Acre before taking on his role at Montage Los Cabos. With more than 10 years of experience, this young, super talented chef brings a modern and authentic dining experience to the resort and to diners at Mezcal.
To make a reservation dial +52 (624) 1632000 or visit montagehotels.com