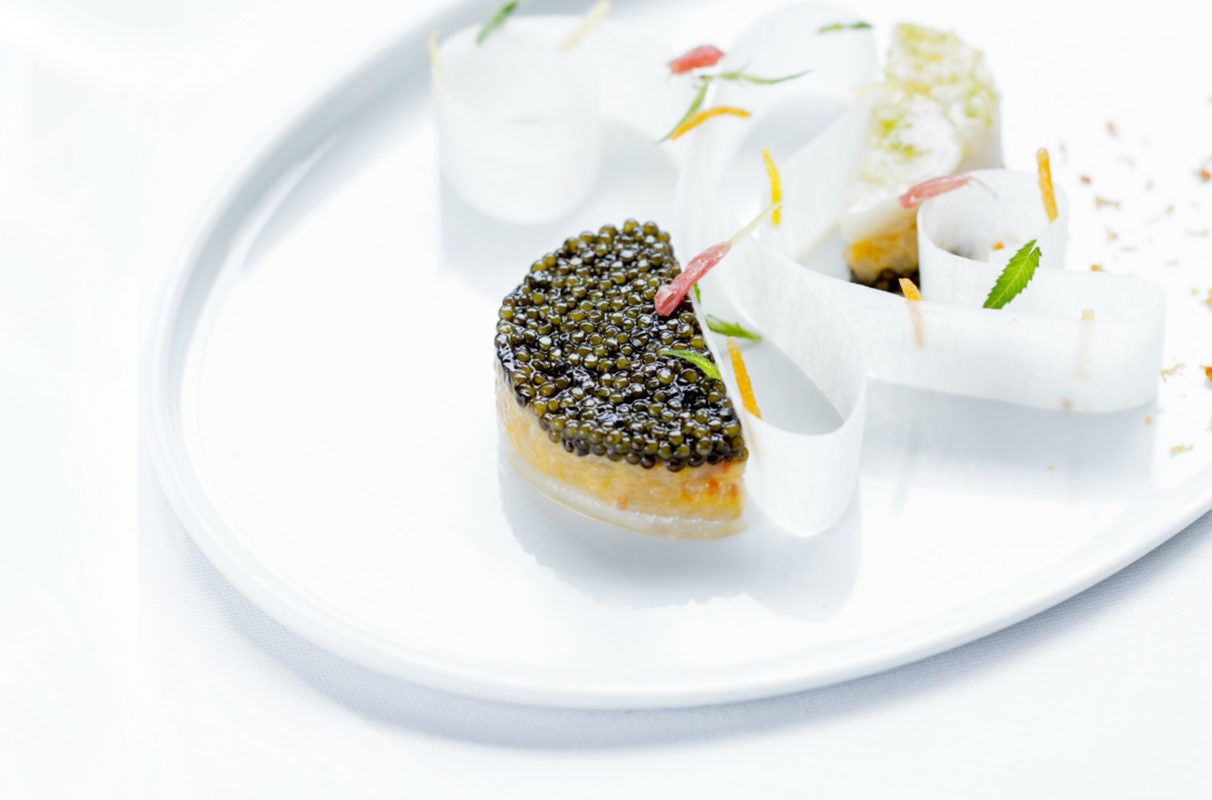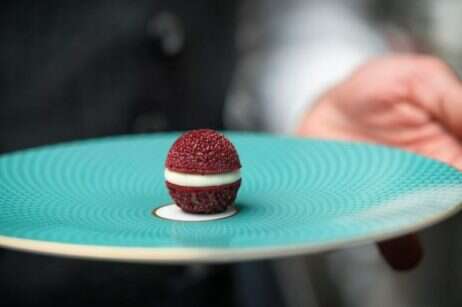 As winners were announced last night at an awards ceremony in London, a series of Great Britain and Ireland's best restaurants took their place in the Michelin Guide UK 2019, which will officially be released on October 5th.
The UK's three-Michelin-starred stalwarts all retained their three stars, keeping the list to just five restaurants: Restaurant Gordon Ramsay, Alain Ducasse at The Dorchester, Waterside Inn, The Fat Duck and The Araki, two of which (Restaurant Gordon Ramsay and the Fat Duck) also featured in the reader-voted Elite Collection Top 100 Restaurants 2018.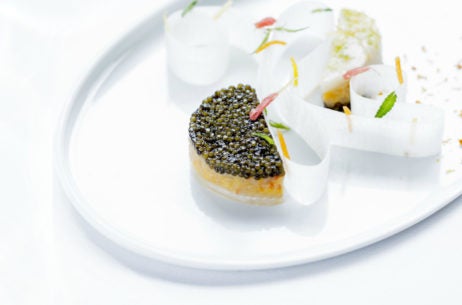 There are now 20 two-Michelin-starred restaurants in the guide, with newcomers Kitchen Table at Bubbledogs and CORE by Clare Smyth in London and Moor Hall in Lancashire now sitting alongside favorites including Claude Bosi at Bibendum, the Ledbury and Dinner by Heston Blumenthal.
This year's awards also marked a record year for new inclusions in the list of one-Michelin-star dining spots, bringing the number of restaurants with one star up to 155. This year saw the addition of six stand-out restaurants in London—Brat, Leroy, Hide, Sabor, Roganic and Ikoyi—along with 12 restaurants across England, and three in the Republic of Ireland.
See each restaurant's entry to find out what set it apart by going over to viamichelin.co.uk.
Images: The Fat Duck; Alain Ducasse at The Dorchester