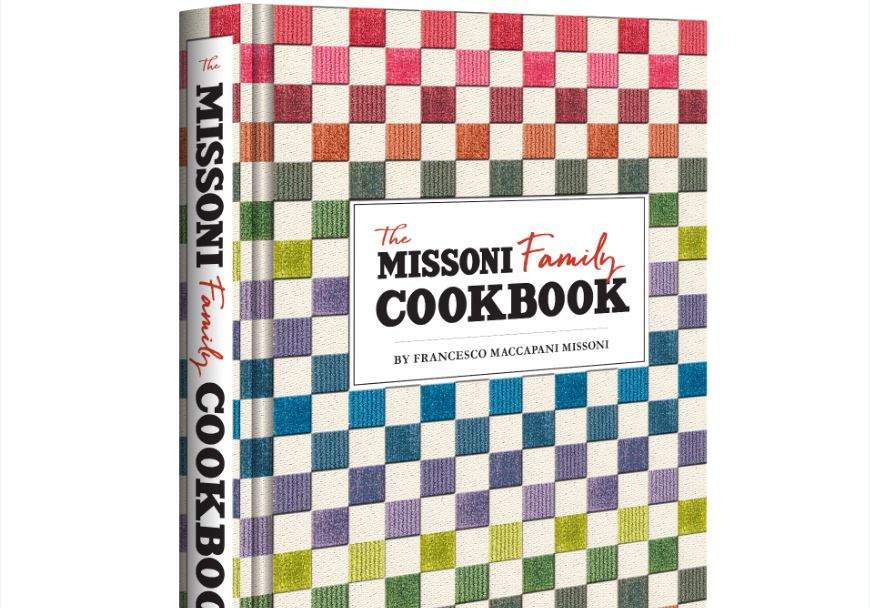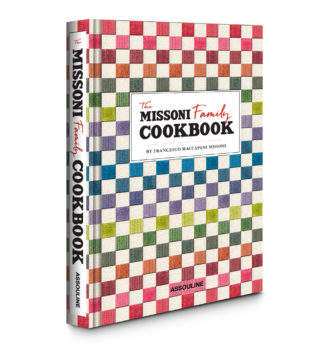 Vibrant color and unmistakable style are characteristics the Missoni name is celebrated for, but to those who know the family, their passion for cooking and entertaining follows closely behind. Now, you can experience this side to the Missoni lifestyle by delving into the collection of recipes that have been created to suit each season and every celebratory occasion. Son of creative director Angela Missoni, and grandson of Tai and Rosita, the fashion brand's founders, Francesco Maccapani Missoni has curated this collection of family recipes, while also giving insight into the family's traditions and finesse for entertaining. The close family friend, musician and producer Quincy Jones then wrote the cookbook's foreword. "When the Missonis invite you to a meal, they're the ones cooking it," he says. "For them, sharing a meal is sharing the love."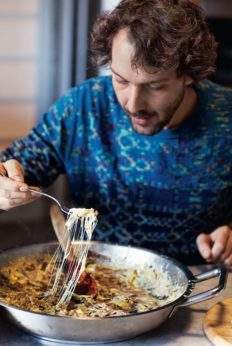 Dishes in which freshness, color and seasonality are key include 'Angela's Stuffed Squid on the Grill' using generous amounts of fresh parsley with garlic and extra-virgin olive oil, 'Nonna Tai's Roasted Prawns' with parsley, garlic and white wine, 'Francesco's Linguine with Zucchini' and the 'Missoni's One and Only Chocolate Pudding'. Naturally the book comes bound in the same patterned textiles seen in their clothing and homeware designs, and is illustrated with photos taken at the family's exuberant celebrations. Each recipe is brought to life with quotes from the family. Giving Elite Traveler readers an insight into the new publication, Francesco tells us more about the recipe book he's compiled.
How can your family's approach to food be likened to the Missoni approach to fashion?
Both our food and our fashion are part of our lifestyle, which can be described as nonchalant, yet elegant, and, no doubt, colorful.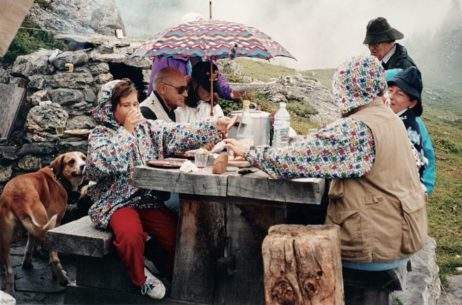 How is the distinct Missoni style seen through these recipes?
Color! You know, the more colorful, and fresh, the ingredients are in a dish, the more nourishment and vitamins you consume.
What distinguishes your family's food philosophy most?
We follow three simple rules: ingredients must be fresh, seasonal, and locally sourced.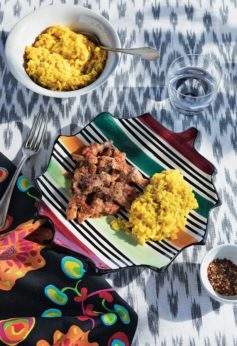 How does your family share this passion for food with others?
We grew up in the countryside in Sumirago, where Missoni's factories are located, and there have never been many restaurants close to our home. As such, it's always been our custom to invite relatives and friends to our home for dinners. Our table has also always been open to guests – we're a large family, and a very hospitable one, too. Our friends are our family, so we've always included our friends at our dinners. One of the most joyous moments of the year happens at my mother's home in Sardinia, where, every summer, we celebrate the birthday of my sister, Teresa, and cousin, Giacomo. On this occasion, you'll find the whole family in the kitchen, with everyone pitching in to create what is always a memorable celebration and a delicous meal.
What recipe from the book stands out most for you and why?
My mother's chocolate Budino. It's the dessert that's always been the biggest hit with our dinner guests and that's always stood out among all the other delicacies on the table of desserts. We have friends who've been asking for the recipe for years. Now they will finally have access to her special secret.
Missoni Family Cookbook is priced at $50. assouline.com