At the celebrated Thai retreat Chiva-Som, enduring wellness tradition meets cutting-edge innovation, resulting in extraordinarily effective health programs. We take a look at the approach that sets this resort apart and three other wellness retreats embracing both the old and new.
There are a number of reasons Chiva-Som has remained one of the world's leading wellness resorts since opening in 1995, amassing legendary status over the years. One reason could be its idyllic setting on the Gulf of Thailand's shores where pagodas and lush greenery back the empty beach; another could be its elevated level of luxury. But when you talk to the people here it becomes evident that much of this success can be attributed to the balance the resort finds between honoring wellness tradition and embracing new ideas.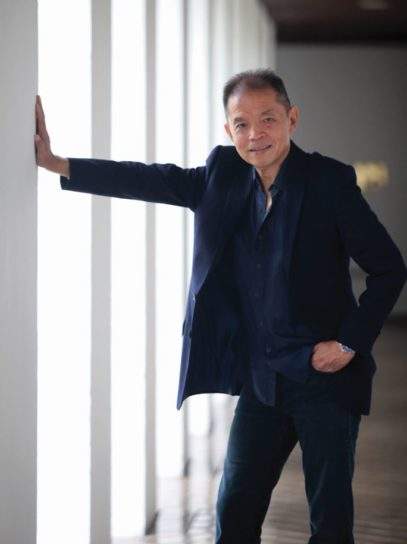 Chiva-Som takes a holistic approach to wellness, drawing attention to mind, body and spirit for a more balanced lifestyle. For years, serious spa goers and those needing to press the reset button have retreated to this tranquil spot on the coast to embark on specialist regimes incorporating spa treatments, health assessments, fitness, physiotherapy, nutrition and aesthetic beauty. All retreats are of course entirely customized. You may come for the Art of Detox or Emotional Well-being program but these simply act as a framework for achieving your desired goals.
Sitting down with Elite Traveler the resort's CEO, Krip Rojanastien, talks about the success that's been found in fusing innovation with tradition, looking to the wisdom of the past while embracing new technology. "We draw on all sorts of traditions – the Far East, the Middle East and the West," he begins. "There's a commonality in that they all address wellness of the mind, body and spirit. The holistic approach in Chinese medicine, Ayurveda and traditional Arabic and Islamic medicine means that to achieve wellness you need to eat well and have adequate exercise, relax and recover. In moving forward, you need to have an understanding of these traditions, so we use this as a platform to further develop our know-how and techniques."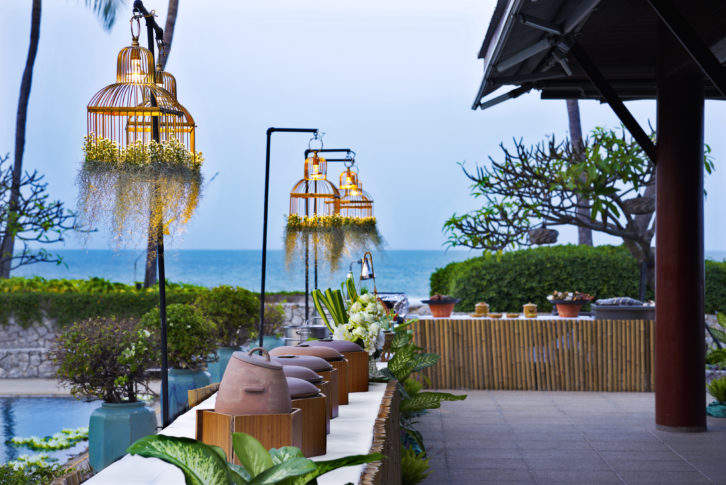 The head of research at Chiva-Som, Jason Culp, who's also a prominent naturopathic doctor, oversees this continual evolution: "We have to bring technology in because people bring it to us. We say, ok look, we have this time-tested, truly proven therapy that works and then we have this innovation that may or may not work, so we take a close look at what comes in and decide what we can incorporate into our programs, keeping wellness in mind, which is based on the same structure all the time – good food, relaxation, rest, physical activity and things that bring you joy." It's in this way that technological wellness innovations find their place on the comprehensive spa menu.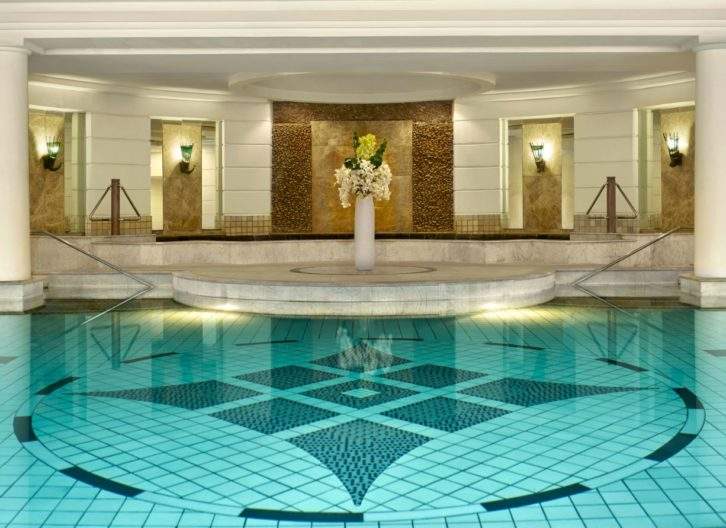 This juxtaposition between old and new can be seen in the treatments ranging from facial therapy and massage to holistic health and physiotherapy. While many are based on principles such as Ayurveda, incorporating natural ingredients like locally grown coconut, lemongrass and Thai herbs and flowers, others prove technology's astonishing capabilities; try the CACI non-surgical lifting facial, age-defying cryotherapy, body shaping therapy using infra-red radiation or LPG Keymodule Endermologie that mobilizes connective tissue. Epitomizing this fusion of old and new, AcuSlim enhances the effects of acupuncture with low electrical current. For fitness, head to the gym kitted out with Oxygen Power Fitness, Hypoxic Training, Kinesis and TRX. Or opt for Tai Chi, Thai boxing and Hatha yoga before recovering in the Water Therapy Suites with Jacuzzi, steam room, sauna and plunge pool.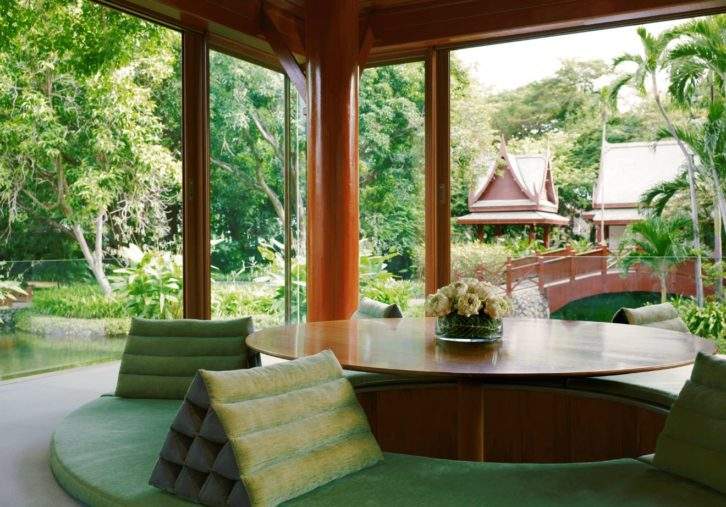 Going forward, Krip believes much of the focus in wellness innovation will be on mental health. "We try to understand and anticipate what's coming," he says. "In the past two decades we've seen that stress can manifest itself. Looking ahead, I think people who understand what wellness is about will want emotional and psychological well-being. Even for the next ten years, the focus will be on that. All the know-how will be geared towards improving emotional well-being."
It's clear Chiva-Som is on the path to continual evolution. And never has there been a better time to visit as the resort emerges from a phase of renovations (aptly bringing Thai tradition together with modern design) having further enhanced the experience you have here, taking the effect the resort's architecture has into account. "The architecture sets forth the daily flow," Krip concludes. "All the areas are connected with a series of discoveries to make along the way. It needs to be seamless. It's a journey."
Three more spas fusing local wellness tradition with cutting-edge innovation>>>
Sense, A Rosewood Spa
Rosewood San Miguel de Allende, Mexico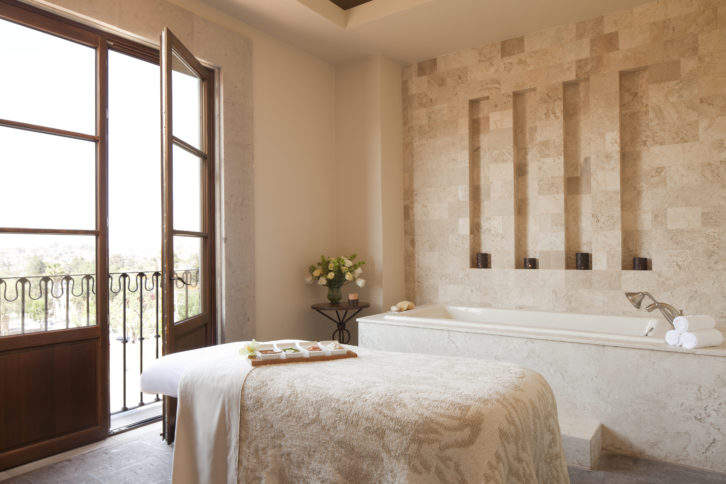 The focus at this Rosewood hotel is defined by its location in Unesco World Heritage San Miguel de Allende in the mountains of central Mexico. Housed in a Spanish colonial mansion, the boutique hotel takes pride in reflecting the region's traditions. And this is a theme that carries through to Sense, A Rosewood Spa. Treatments fuse Mexican wellness tradition and use of indigenous ingredients with the wellness innovations seen in Rosewood spas across the world. Try the Milk and Honey treatment incorporating a warm honey drizzle from San Miguel's lavender bees and crystalized honey scrub with massage; the Agave Azul therapy, which calms, hydrates and restores skin with the nourishing powers of this plant; and one of Rosewood's most advanced treatments, the Sense Signature Facial – known as the botox alternative, this Natura Bisse treatment stimulates the production of collagen and elastin through a heat effect gel that activates microcirculation. A spa tapas concept was recently launched to enable you to try treatments in small bites.
The Spa Royal Mansour
Royal Mansour, Morocco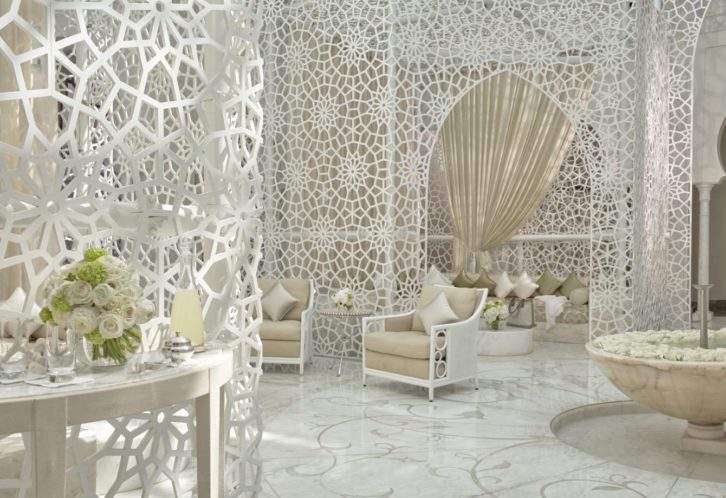 With an entire riad dedicated to wellness, featuring a white-iron birdcage-like atrium and its own citrus grove, it's not surprising Royal Mansour has won multiple awards for its spa. In this unmistakably Moroccan setting, the wellness experience combines local tradition with the latest developments in the spa industry. While the hammam lies at the heart of The Spa, encouraging you to take your time over this ancient bathing ritual, treatments reflect the spa's progressive philosophy, ranging from the more traditional Ceremonial marocMaroc massage using nourishing body balm with argan oil and monoi butter enriched with Rose de Sucre, to face and body treatments using the technologically advanced slimming cell stimulating LPG Endermologie technique. Complete the experience by taking a dip in the orangery's pool and trying out the state-of-the-art fitness equipment.
Aman Spa
Amanemu, Japan
The exceptionally serene spa at Amanemu reflects both traditional and contemporary Japan, combining Japan's wellness customs and natural ingredients from the local area with modern wellness findings in a 21,500-sq-ft indoor-outdoor space designed by Kerry Hill Architects (the architecture here is a contemporary interpretation of Japanese Minka buildings). Natural hot springs feed the spa's two thermal pools with mineral-rich water championed for its therapeutic and healing properties. These onsen are naturally first to draw you in, but you'll also want to venture to the fitness and relaxation areas, glass-walled yoga studio and private spa pavilions. Here, treatments integrate the onsen water, elements of the herb-based Japanese practice, Kampo, and local ingredients like crushed pearl—a jewel this coastline is famous for harvesting—camellia oil, peach leaf, red mint and ginger. The spa's infusion of innovation comes in the form of its state-of-the-art fitness studio, watsu treatment room for aquatic bodywork and technologically advanced treatments including facials in which technology provides the skin with highly concentrated oxygen.