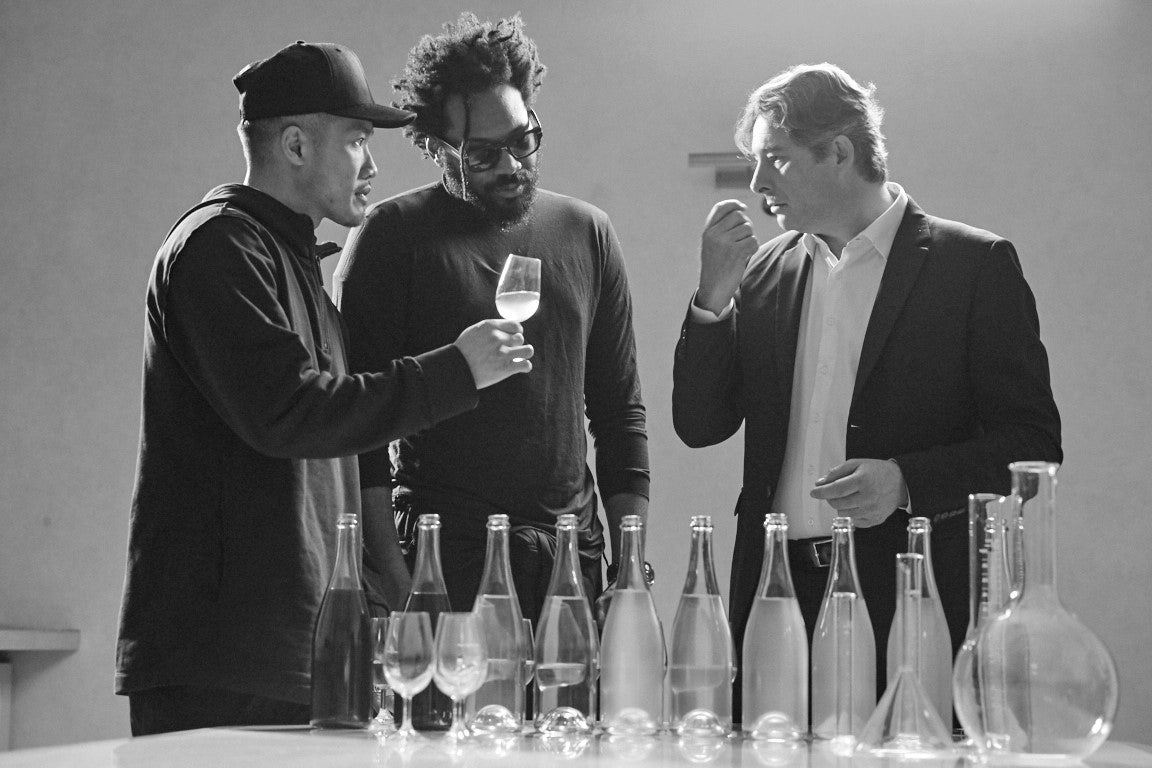 By Olivia Cuccaro

A champagne flute in hand is one look that never goes out of style. With this in mind, it's only fitting that the bubbly beverage and fashion world should collide as they have on Moët & Chandon's latest collaboration. The French champagne house has tapped ultra-cool fashion brand Public School to give the range of Moët Nectar Impérial Rosé bottles a sleek makeover.
Ahead of Public School's tenth anniversary, designers Dao-Yi Chow and Maxwell Osborne have lent their signature style to Moët & Chandon. Both natives of New York City, Chow and Osborne created Public School as a fashion brand combining streetwear influence with fine fabrics. Their predominantly black-and-white palette is instantly recognizable to those in the know, and now adorns Moët Nectar Impérial Rosé bottles in three sizes.

Using matte black as the base, Chow and Osborne created a chic design that complements the natural blush color of the rosé champagne. Both the exclusive Jeroboam bottle and limited-edition bottle shipper give a nod to the classic Public School leather jacket with black leather accents incorporated into their designs.
"As a pillar of classic luxury, with a rich history in supporting fashion and the arts, Moët & Chandon was drawn to and inspired by Public School's fresh perspective on luxury design," said Renaud Butel, vice president of Moët & Chandon USA, in speaking to Elite Traveler. "Blending Maxwell and Dao-Yi's influence on New York streetstyle with the iconic French luxury of Moët presented the perfect marriage for an innovative brand like Moët Nectar Imperial Rosé."

The limited-edition Moët Nectar Impérial Rosé x Public School bottle collection is available on reservebar.com and at local retailers. Pricing ranges from $59.99 for 750ml to $999 for case including 750ml, Magnum and Jeroboam bottles. For more information, please visit moet.com.
If you love champagne, be sure to check out our feature with Olivier Krug in the September/October issue of Elite Traveler here.