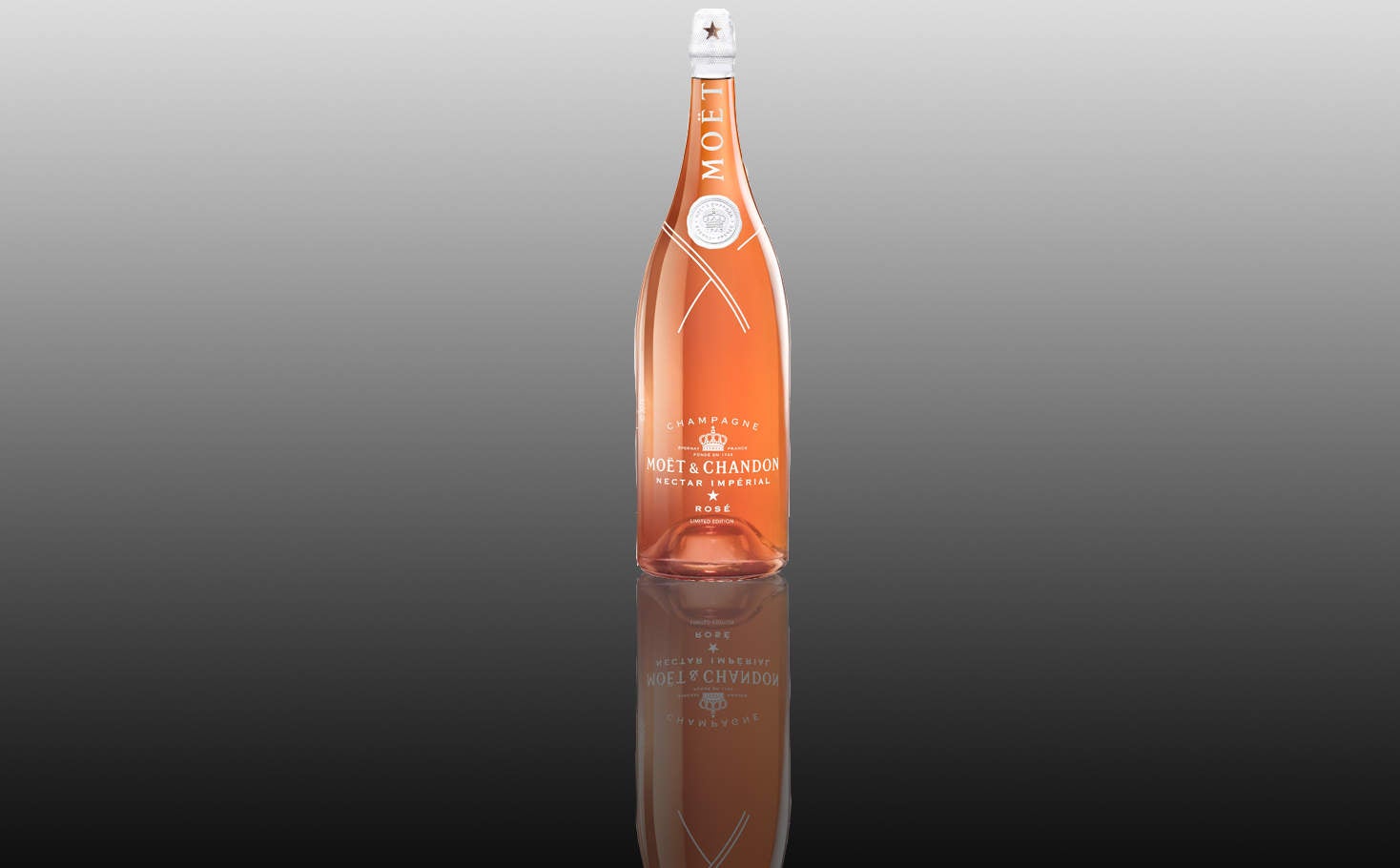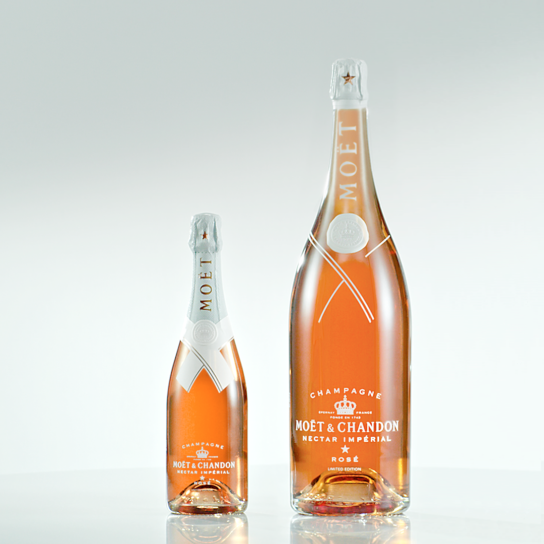 The legendary Champagne brand Moët & Chandon has just teased a look at their first-of-its-kind collaboration with Virgil Abloh, the new artistic director of Louis Vuitton. In classic Abloh fashion the collaboration was named MOËT & CHANDON c/o VIRGIL ABLOH™, a nod to the stylings of his previous collaborations with the likes of Nike and Rimowa.
Over the last 12 months Abloh has been working closely with the House of Moët & Chandon to work on a modern take on their classic gold-labelled rosé. Each bottle includes the designer's signature touch of "DO NOT DROP" printed along the side of the bottle and gives Moët's Nectar Imperial Rosé a very modern spin.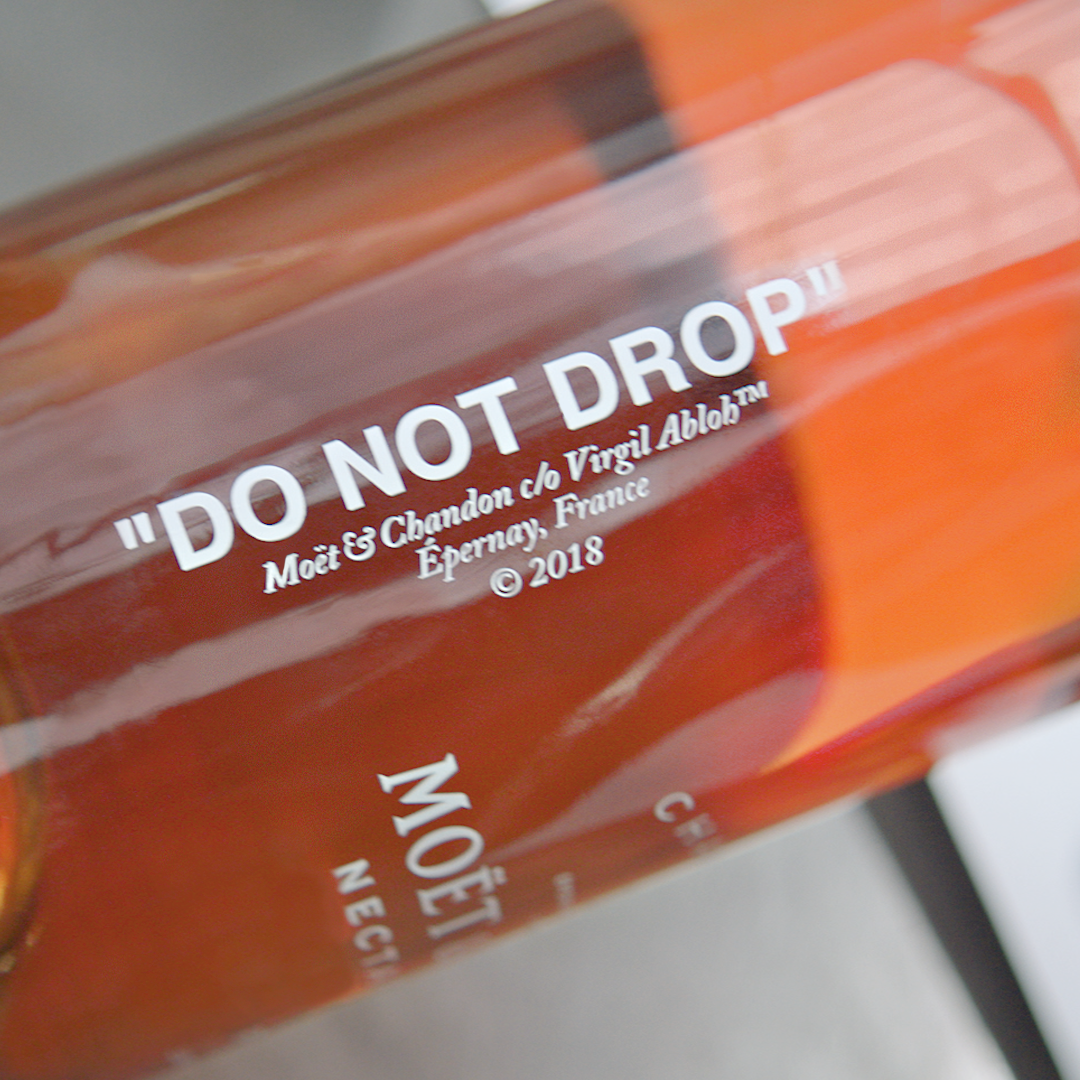 Moët's rosé is currently the number one selling rosé Champagne in America, and this collaboration marks the first time Abloh has worked with an alcohol brand.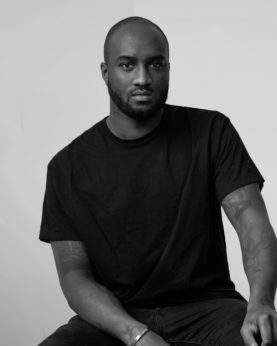 One of the hottest names in fashion right now, Abloh originally graduated university with a civil engineering and architecture degree, however his love of fashion propelled him to undertake an internship at Fendi where he met famous rapper-come-fashion designer Kanye West. This eventually led to Abloh becoming a personally stylist and artistic director for the musician before eventually working on his own personal brands Off-White and Pyrex Vision.
Over the past few years Abloh has helped grow Off-White into the instantly recognizable brand it is now, before being named artistic director of Louis Vuitton's menswear line in March 2018. This made Abloh the first person of African descent to lead the fashion brand's menswear designs, cementing his place as one of the most groundbreaking designers of the 21st Century.
The bottles will be available nationwide via clos19.com from October 15th.