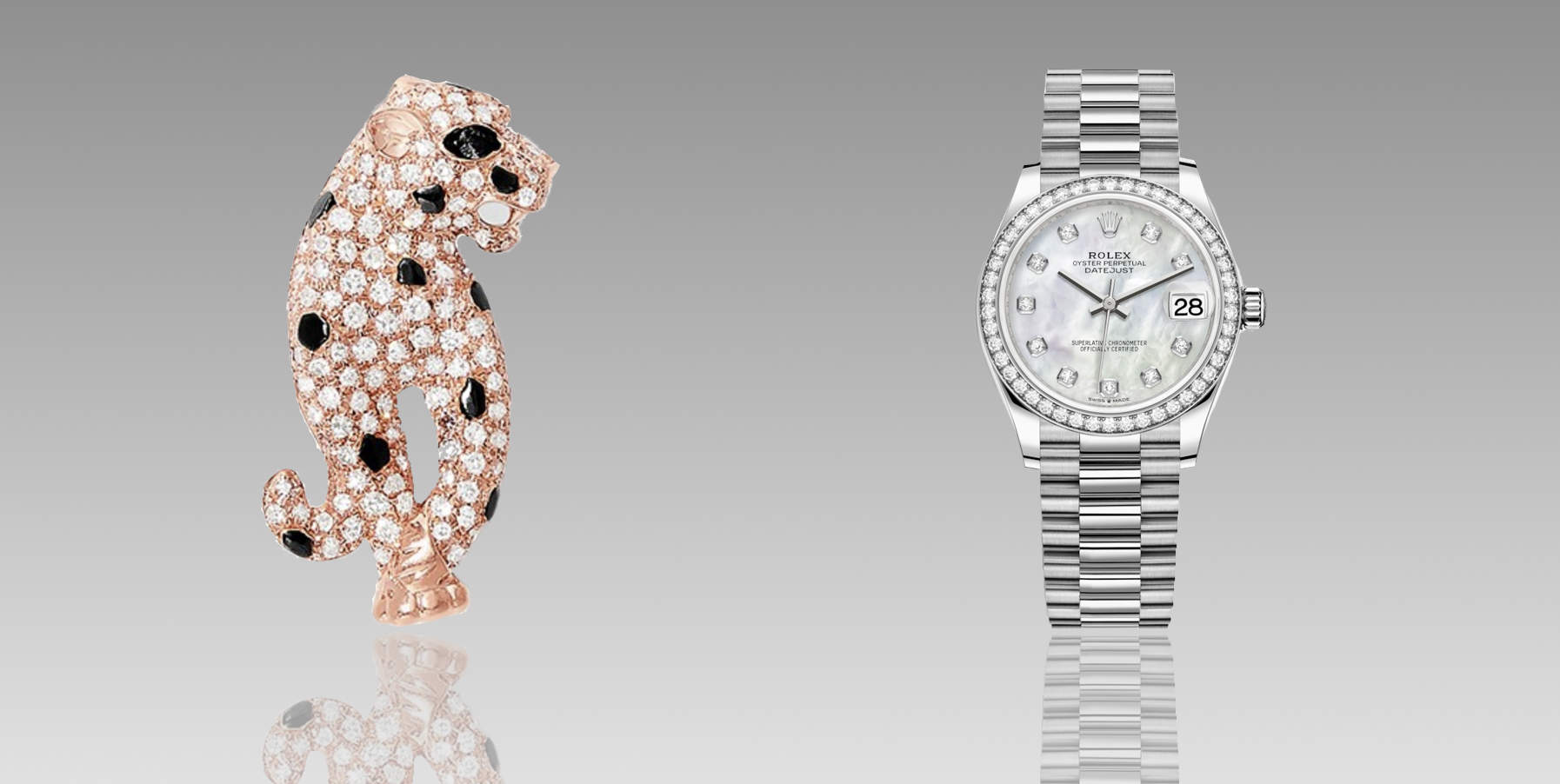 Elite Traveler is pleased to announce our definitive guide to buying the perfect Mother's Day gift. From vintage Patek Philippe right through to a diamond panther pin, we've covered it all.
Iconic French Press by L'OBJET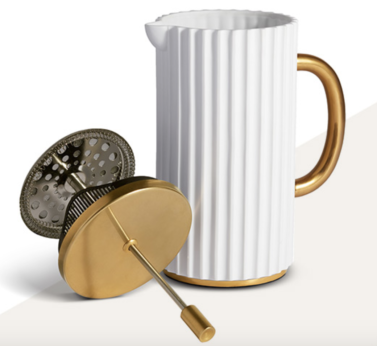 The creator of chic designs for the home L'OBJET has released its new Iconic collection. Continuing its endeavor to create functional works of the art, the designers took inspiration from the iconic order of classical architecture (such as the columns of Greek monuments), recalling its ancient simplicity. Each item in the collection is crafted from brilliant white Limoges porcelain in a fluted vertical design, then accented with brass for a touch of opulence. A highlight of the collection is the very first French press to have been designed by the brand.
$276, l-objet.com
Marco Bicego, Africa Three Strand Statement Necklace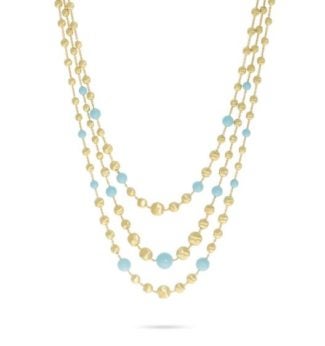 Italian jeweler Marco Bicego is renowned for his hand-engraved gold jewelry for which he transforms 18-karat gold elements into textured beads, links and coils. This unique method results in creative pieces that fuse Italian craftsmanship with contemporary design. The jeweler's newly expanded Africa collection pairs bold spheres with turquoise and diamond. Among these new pieces is the 18-karat yellow gold and turquoise three strand statement necklace, which was inspired by tribal jewelry and the dunes of the Sahara.
$12,200, us.marcobicego.com
Launer, Traviata Top Handle Handbag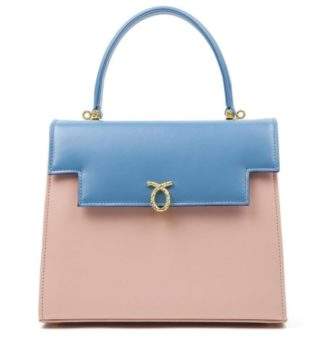 With the arrival of spring, luxury accessory brand and Royal Warrant Holder, Launer London, introduced its new perfect pastel collection. In ice cream shades of pastel colors complemented by brighter hues, the new collection gives Launer's time-honored styles, including the classic structure Traviata, a contemporary update.
$2,100, shop.launer.com
Montblanc, Star Legacy Timepiece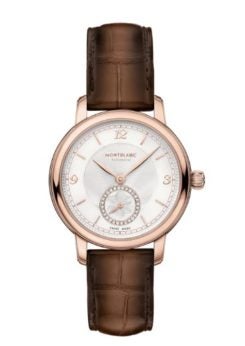 Montblanc's latest ladies' timepiece collection, Star Legacy, was inspired by Minerva's exceptionally rich heritage. Just like Minerva's historic pocket watches, these new timepieces are distinguished by their round cases and curved finish on the sides with classic onion-shape crowns. The dial features Montblanc's exploding star guilloche pattern and the small second counter is encircled by a diamond ring. We love the Star Legacy Small Second with 32mm case, which comes with an alligator-skin strap and 18-karat red gold case.
$7,300, montblanc.com
Stephen Webster, Fish Tales Initial Necklace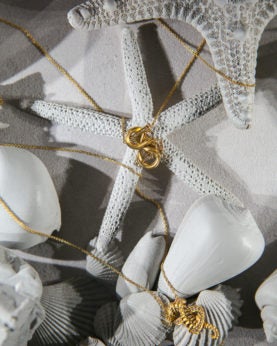 The fine jewelry brand by prominent British designer Stephen Webster MBE has released its latest collection, Fish Tales, a set of personalized initial necklaces that are ideal for gifting. The designer drew on a fascination with marine life to create 26 figurative charms in 18-karat yellow gold with diamonds. Each piece depicts a sea creature within a letter of the alphabet. To accompany these whimsical necklaces, Webster also created a short hardcover book on the mystery and magic of these sea creatures.
$995, stephenwebster.com
Rolex Datejust 31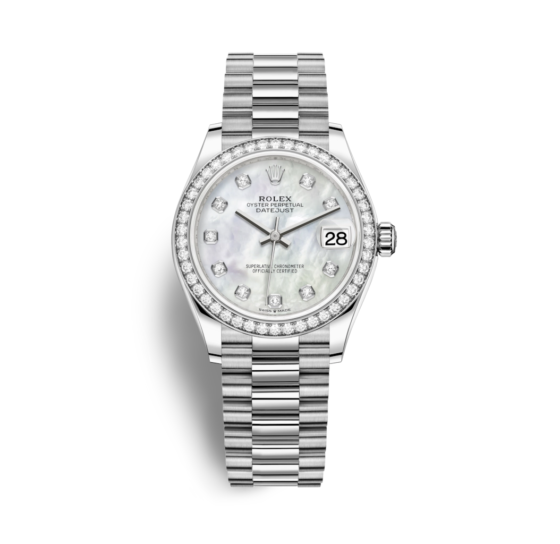 The DateJust is one of Rolex's most iconic pieces, not only was it the first timepiece to display the date through an aperture, but it also set the standard for contemporary luxury watches.
This update on the design is striking, elegant and understated. With a mother-of-pearl, gold, meteorite and diamond dial, oyster bracelet and all the detailing you've come to expect from a Rolex, this is the perfect gift for a mother in need of a new wristwatch.
$44,500, rolex.com
Baccarat x Nu Maillol La Nuit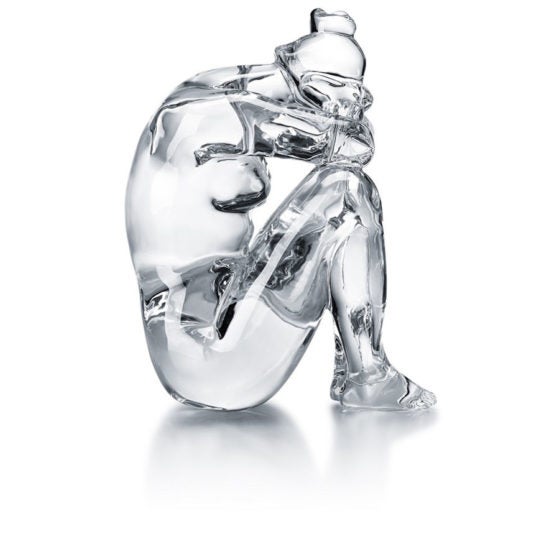 Based on the sculpture of the same name from Aristide Maillol, the Baccarat La Nuit is limited to 300 pieces worldwide and takes influence from Malliol's classic sculpture.
Made from entirely clear crystal, this is a decorative piece of distinction. Using the lost wax technique, Baccarat brings Malliol's classical vision to life in sleek fashion, emphasizing the soulfulness of the French sculptor's original.
Sculpted between 1902-09, the figure was taken to the Salon d'Automne at the Grand Palais, bringing Rodin to remark of it that "one forgets too easily that the human body is an architecture, a living architecture."
$36,500, baccarat.com
Martin Katz 6.04 Carat Pear-Shaped Diamond Drop Earrings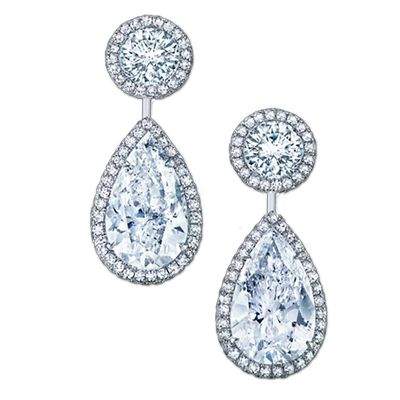 18 karat white gold holds drops of 6.04 carats and two 1.42 carat diamonds. These earrings embody the Katz brand. Beautifully crafted with an eye for transforming jewels into art, it is no wonder that his works have become a regular feature on red carpets worldwide. Sold exclusively at his Beverly Hills boutique and Bergdorf Goodman, price is available on request.
Price on enquiry, martinkatz.com
Steven Webster White Kites Crest Necklace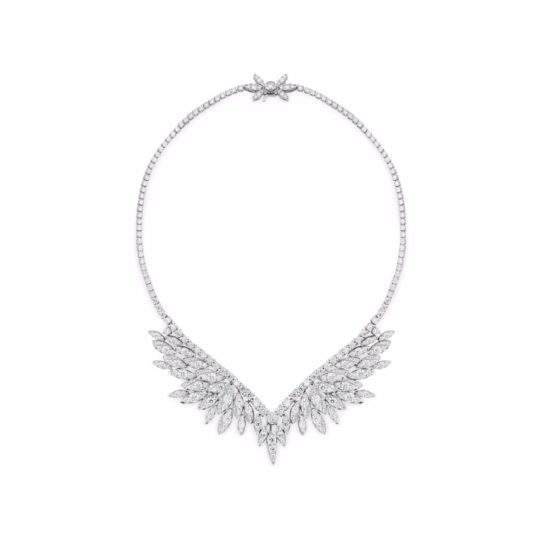 Taking inspiration from eponymous bird of prey and the "magic ethereal spirit of the kite, this design from the London-based brand sits at the pinnacle of opulence. Set with 29.47 carats of Hearts on Fire diamonds and handcrafted in 18k white gold, this is a work of technical and artistic transcendence.
$170,000.00, stephenwebster.com
Effy Signature 14k Rose Gold Tsavorite & Diamond Panther Pin
With nearly 40 years of design under his belt, Effy Hematian is one of the world's most well-respected luxury jewelry designers, and his Panther Pin is the perfect example of Hematian's craftsmanship and dedication to producing only the most opulent items. Made from 14 karat rose gold with 0.41 carat diamonds and 0.01 carat tsavorite jewels embellishment, the Panther Pin is a quirky piece of jewelry, perfect for the parent in need of something a bit more unusual.
$1,950, effyjewelry.com
David Webb Heraldic Brooch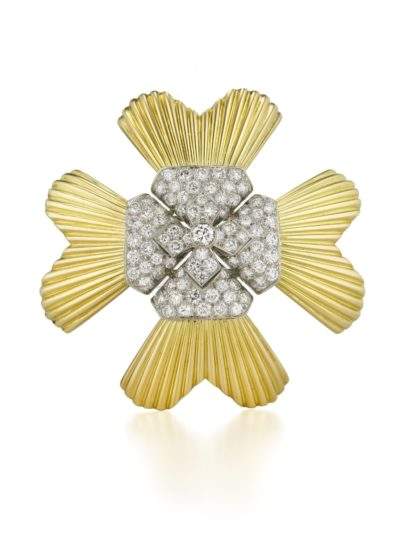 David Webb prides itself on all of its jewelry being made in America, and with 70 years of production, it's safe to say they have cemented themselves as one of the finest manufacturers in the world. The David Webb Heraldic Brooch is one of the brand's most beautifully constructed items, with its design taking influence from the patterns seen on coats of arms from around the world.
$38,000, davidwebb.com
Mastoloni Sorrento Diamond Cuff Bracelet 
The Mastoloni Sorrento Diamond Cuff Bracelet is the perfect example of 'less is more'. Made from 18 karat gold with 8 – 8.5mm white cultured pearls and 26 diamonds totaling 0.26 carats, this is a beautiful piece that gives space for its pared back design to sing.
Price on enquiry, mastoloni.com
Patek Philippe 18K Rose Gold with Diamond Dial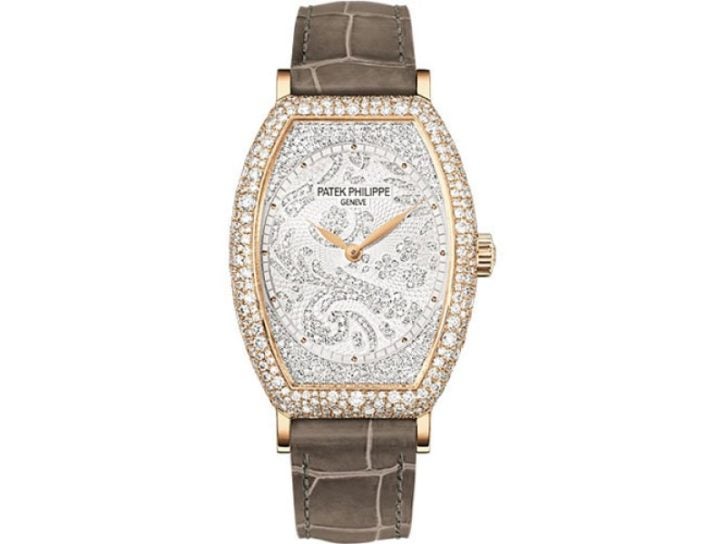 With its ornate diamond encrusted dial and alligator strap, this Patek Philippe timepiece is truly one of a kind. Part of the brand's Gondolo collection, the rectangular case's geometric simplicity gives space for the beautifully crafted dial to shine. Available from True Facet, an online marketplace selling only the most opulent jewelry in the world,
 $102,405, truefacet.com