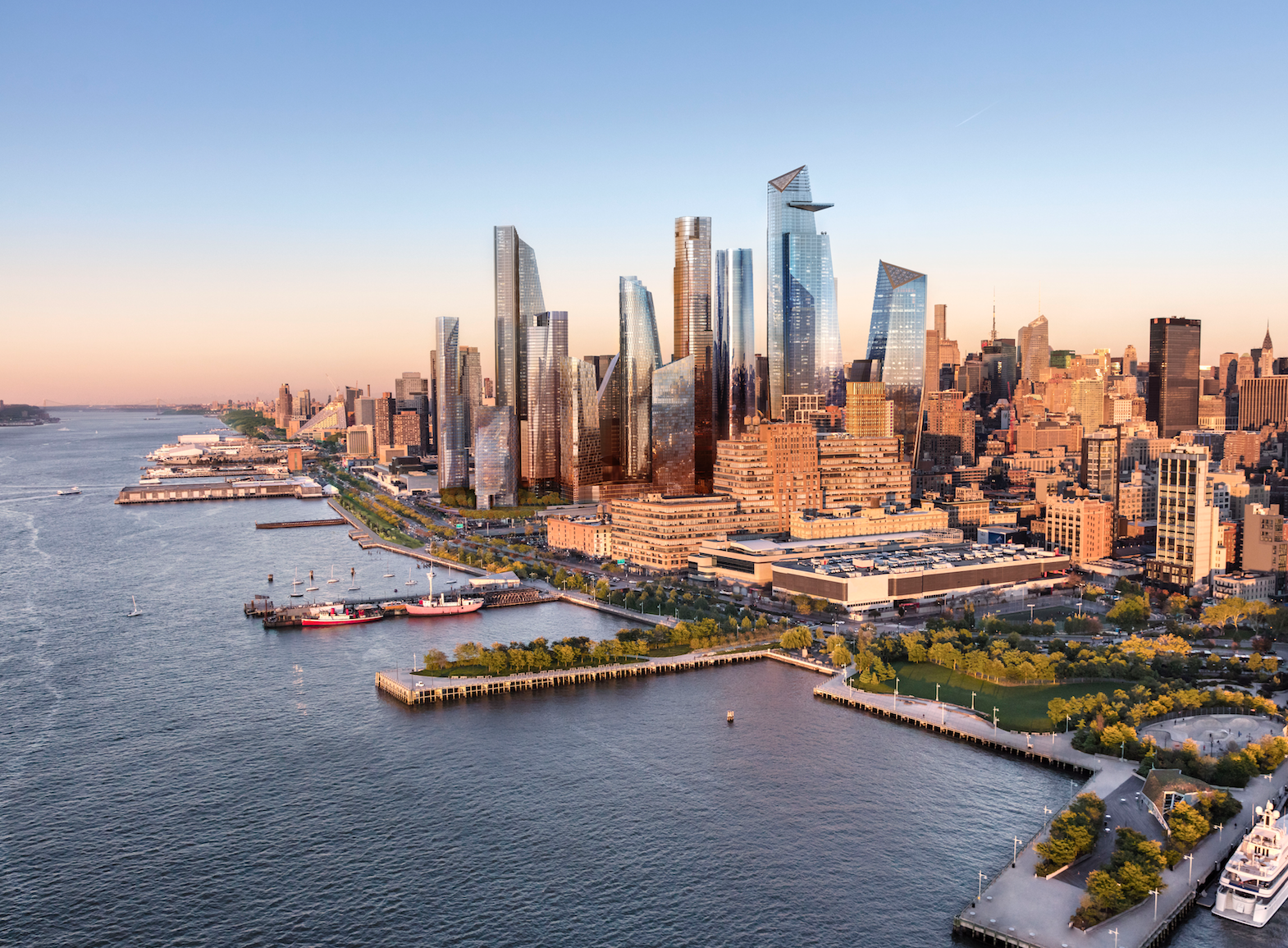 The long-anticipated arrival of New York's newest neighborhood is finally here: Hudson Yards on the city's West Side is officially welcoming its first visitors.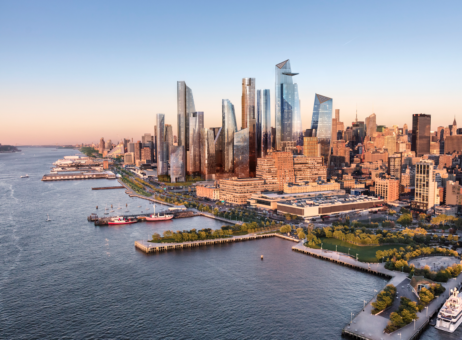 Backed by developers Related Companies and Oxford Properties Groups, Hudson Yards is a monumental development between 10th and 11th and 30th and 34th that first began rezoning in 2005. Today, the area plays host to hotels, residential towers and public spaces, like a vertical park and hundreds of retail shops.
Despite ongoing construction, today marks the opening of one million-sq-ft The Shops and Restaurant at Hudson Yards; the vertical park and landmark dubbed the Vessel; and the five-acre Public Square and Garden, connecting to the High Line, Hudson Park & Boulevard and Bella Abzug Park (it is the largest network of public spaces since Central Park).
Luxury shops include: Cartier (the brand's exclusive collection for the Hudson Yards boutique, Les Galaxies de Cartier, is officially on display), Van Cleef & Arpels, Watches of Switzerland, Dunhill, Brooks Brothers, Dior, Louis Vuitton, Neiman Marcus, Patek Philippe, Rolex, Fendi and Tod's, among others.
Cultural and art experiences will have permanent residency at Hudson Yards, including Snark Park, a rotating exhibit of interactive art installations; The Shed, an art center that will commission artists across all mediums and other interactive pop-ups and displays throughout the year.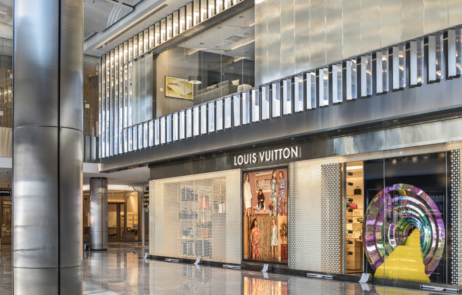 Situated between Chelsea and Hell's Kitchen, Hudson Yards is the largest private development in the US to date and the megaproject has transformed Manhattan's West Side into a must-see destination. Having already contributed more than $10 billion to the city's GDP, the neighborhood is also the first LEED-certified neighborhood in New York and will continue to operate cleanly and efficiently.
Stay on the lookout for the opening of the first-ever Equinox Hotel in June, and the highest outdoor observation deck in the Western Hemisphere, expected to open in 2020.
For more information, visit hudsonyards.com