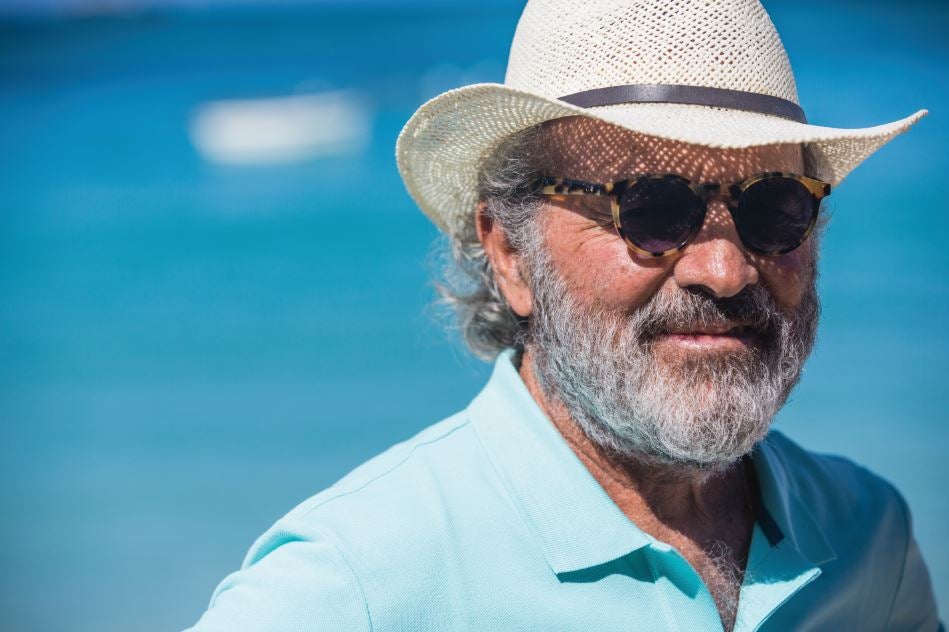 This story originally appeared in the July/August 2017 issue of Elite Traveler.
From working at McDonald's to establishing a globally respected brand, the founder and owner of Nikki Beach Worldwide shares his business ethos and explains how facing adversity has changed his life.
Adversity, hardship,misfortune and difficulty — I stepped into it all at birth. As one of four kids, I was born into poverty in Columbus, Ohio. My father died when I was very young, and from that early age I promised my mom I'd be rich one day and take care of her.
The day I graduated high school, I hitchhiked to the Florida Keys and knocked on doors until I found a job. I landed at the Key Colony Cabana Club by day and as a dishwasher at the Shamrock by night. I was promoted in weeks and made enough money to pay for a car and moved to West Virginia to work at the Greenbrier. There, I met a Rockefeller who hired me to be a playmate to her 10-year-old son — I would look after him as a big brother, driver and sports coach. They lived in an old museum that she converted to a home, and that's when I decided it wasn't bad to be rich.
In 1961, I started at McDonald's and was promoted to manager in three days. The highest grossing McDonald's at that time made $400,000 a year, so I asked my boss for a piece of our location if I made more than that.The next year we made $440,000, and McDonald's president Ray Kroc hopped onto his plane to see what this kid (me) was doing. I was doing everything — from buying a pink Jeep to deliver food to the nearby college dorms and parties, to writing a book called 76 Ways to Promote Your McDonald's. Ray later told me, "You do any damn thing you want."
I wanted to open my own McDonald's but didn't have the money, so Ray partnered me with franchise-owner Harold Hill. I told Harold that I'd only partner if he'd agree to two franchises and that, at the end of it all, he could take the best one. Eight years later, I had 16 locations.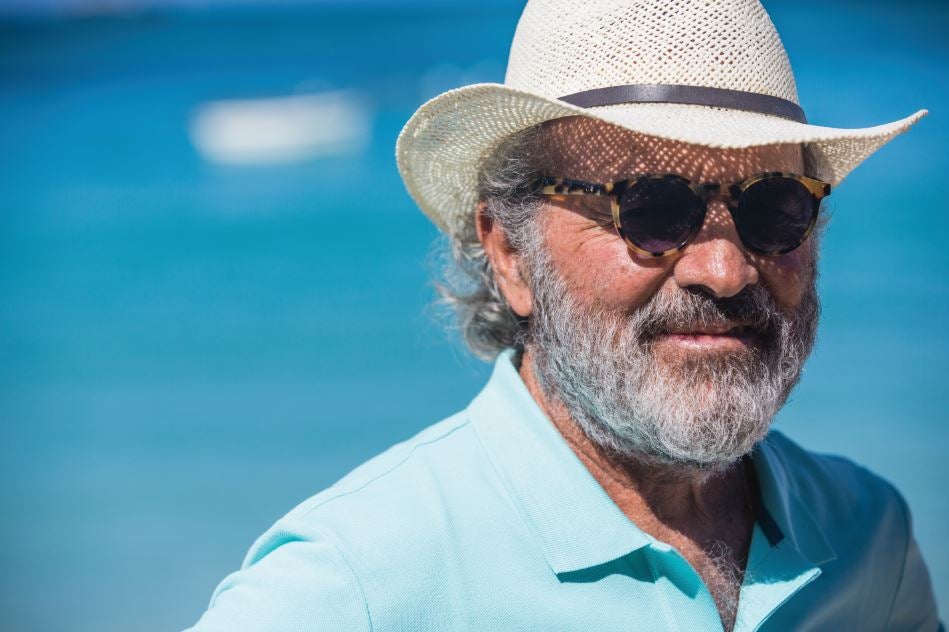 Having sold in 1975 for about $10m, my next venture was with the Sheraton Yankee Trader. In exchange for $100,000 annually, owner Bob Gill gave me the lobby to create Penrod's. In the first year we each pocketed $1m. To market the venue, I visited 129 colleges and rented metro cars to create spring break parties. I increased the volume of students from 100,000 to 500,000 and actually made us too busy, so I bought one of the largest hotels in Daytona to spread the crowd.
In 1984, the City of Miami Beach approached me to help revitalize the area. Miami Beach went from the celebrity-driven American Riviera in the 1950s to a quiet community in the 1970s, catering to retired senior citizens living off their social security paychecks. The Miami economy wasn't moving and there were a lot of undesirables flooding the streets of Miami Beach. The first time I drove Ocean Drive and saw drug addicts sleeping on the streets and drug paraphernalia littering the beach, I declined the City's invitation; it was too dangerous of a destination. They approached me again the next year and promised me anything I wanted. My marketing director at the time (who later became my wife) Lucia and I made a list of 200 items we needed to make the right changes to attract a younger and more affluent crowd. We also negotiated control of the beach from 1st to 15th Street as well as our present location at 1 Ocean Drive.
In short order, we started to get to work, and the contracts were signed in 1985. The following spring, we opened the beach concessions, and Penrod's Beach Club debuted in November 1988. In total, this represented a hefty $4m investment in an incredibly risky, derelict neighborhood. But I saw the potential.
We launched a Penrod's there and had over 50,000 people at our opening. It was out-of-control amazing. The concept was wildly successful for over a decade. I used the same promotional techniques that I had done my whole life, and they worked. With an aggressive marketing campaign to promote Miami Beach, I rolled out a schedule of special events of national and international magnitude—from volleyball tournaments featuring players from around the world to Super Bowl parties with oversized screens on the sand. There were triathlons, pro-sail competitions and concerts with big name acts such as Luciano Pavarotti. We had lines for blocks.
The biggest spectacle may have been when we created a mountain of snow on the sands of Miami Beach with the financial assistance of Budweiser. The "mountain" was built utilizing shaved ice and guests, including an Olympic silver medalist, were able to ski in their bathing suits. This event garnered international press coverage.
When City of Miami Beach enlisted me, the median population was 72 years old. Twenty years later, it was down to 40 years old.
But then, almost 20 years ago, tragedy struck. I lost my daughter Nicole in a car accident. I didn't want to mourn her life; I wanted to celebrate her. That's why our tagline is "Celebration of Life." We created a garden at our then-Penrod's at 1 Ocean Drive in her honor; Lucia and I planted every plant by hand. I took out the pool, lifted trees in and created a magical garden by the sea for Nikki, almost like a sanctuary. Madonna, Michael Douglas and Harrison Ford came and encouraged me to expand. I called it Nikki Beach.
I decided not to advertise—I wanted to get a certain kind of customer. We knew the Miami market very well through our Penrod's business, and by advertising through regular channels it would have been difficult to control and manage the customer we wanted to share Nikki's legacy with.We were in no rush to commercialize Nikki Beach, so we took our time. Celebrities already felt comfortable in our space, and by getting in with an influential crowd we knew we'd be successful. It's very simple: it's the trickle-down effect. If you came and liked it, we wanted you to invite your friends, hence our motto, "Tell Only Your Best Friends." Now, we have 13 beach clubs and four hotels worldwide, life is good again.
Sometimes I don't even realize it all happened. I just made a promise to my mom and never gave up. The first part of my venture was all about cash flow and now it's all about brand standards. Once we became successful and made Nikki Beach a brand name, I knew we had to work even harder to maintain a certain level of experience for our loyal customers. We wanted to expand but didn't want to lose the nuances that made our properties such a special place to begin with. I'm constantly asking our team how to improve, I'm not afraid to apply feedback to make positive changes.
We continuously shift marketing and event programming concepts and tweak our menus. We've also adopted a European way of service, whereby wait staff make a career out of their positions and therefore take their roles very seriously. Many of my team members have started in entry-level roles and have grown into top management positions. They have a deep understanding of the brand, so I value their point of view tremendously. Even at this stage in my life, I'm still open to learning.
We require a happy attitude. Lucia always says to wake up every morning excited. Life is a gift and it is our commitment to celebrate it. I don't allow our team to raise voices; I remind them that Nikki Beach is my daughter's place.
Over the years, I've been lured into bad deals and worked with undesirable partners who didn't agree with my business philosophy. I've been burned, but I learned from it all. I've been offered many millions for Nikki Beach, but when it comes down to it, I still feel like a caretaker for my daughter so I won't sell. Today, I own 100 percent of the company and have zero debt.
When you find something really good, never ever take your eye off the ball. I never did.