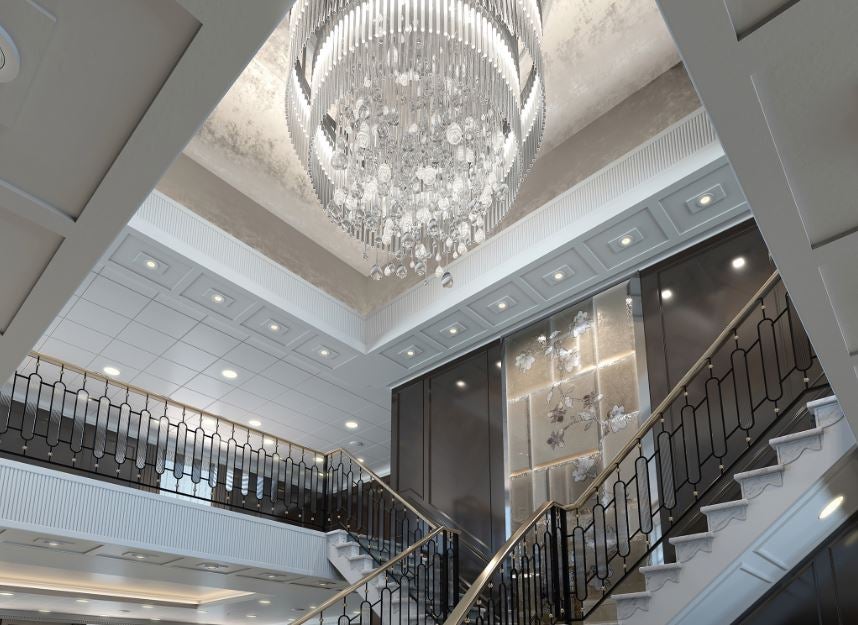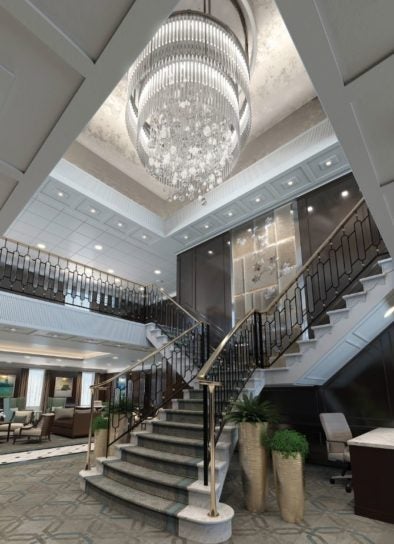 This year was a momentous one for Oceania Cruises as it marked the luxury cruise line's 15th anniversary of sailing the world. But this celebration is being followed by an even more significant milestone for the fleet. This week, Oceania announced the launch of OceaniaNEXT – an ongoing initiative to enhance every aspect of the experience each ship provides, beginning with the $100m transformation of its four 684-passenger Regatta-class ships: Regatta, Insignia, Sirena and Nautica.
This 're-inspiration' promises to result in better than new ships with each benefiting from 432 brand new designer staterooms and suites and re-designed restaurants, lounges and bars exhibiting the inspiration that's been taken from the cruise line's 450 ports of call.
"OceaniaNEXT will be the most extensive and comprehensive suite of product and guest service enhancements that we have ever undertaken," the president and CEO of Ocean Cruises, Bob Binder, explains. "Regatta-Class ships are like second homes to our loyal guests and travel partners. They don't build ships like these anymore, which is why this re-inspiration project is such an important milestone in our company's 15-year history. We are maintaining the intimate surroundings and personal attention that our guests love, while at the same time setting a new standard of style and elegance for small ship cruising. We have opened a new chapter, innovating in every way as we look to the future and the way our guests want to travel. We can't wait for our 'new' ships to launch."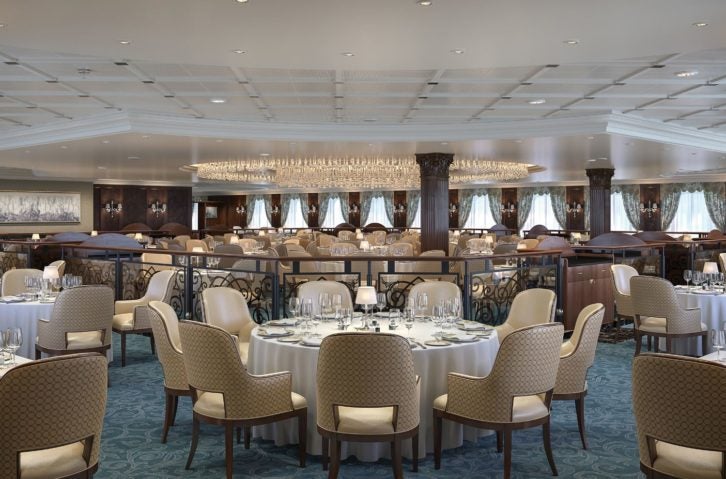 Insignia will be the first ship to reach completion with its debut taking place on December 7th, 2018, followed by Sirena in May 2019, Regatta is September of the same year, and Nautica in June 2020. Just like the line's newest ships Marina and Riviera, the interiors will be characterized by their sumptuous residential design. Miami-based design firm Studio DADO will be at the helm of this refurbishment, with furnishings from Baker and Donghia and fabrics from Rubelli and Kravet. The Grand Staircase on each ship will be framed by intricate railings and inset with crystals, while a chandelier adorned with smoked and hand-painted glass hangs overhead.
The Grand Dining Room will feature soft cream leather dining chairs with bronze accents that catch the light of the new crystal chandelier, and Martinis cocktail bar is set to take on a Santorini-inspired color scheme of deep Grecian blue, sienna and chocolate brown with a marble and quartz bar. Overall, more than 1,000 artisans and craftsmen will be working on the transformational project.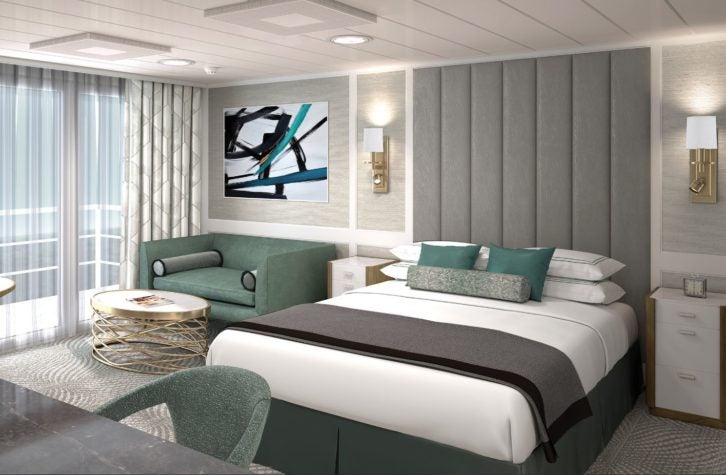 Commenting on the ships' design, the founding partner of Studio DADO, Yohandel Ruiz, says: "The moment we stepped on-board, we were impressed by the ambiance and attention to detail. The guests we spoke with kept telling us how dearly they loved the ships, so it was important that we kept the intimacy and warmth in the redesign. What we landed on provides a modern and airy atmosphere, similar to what you would find in an elegant estate home. The staterooms and suites are the most dramatic of the transformation. They now feature a very clean design with a sophisticated air. Enhanced by nuanced shades of the sea and sky, the tones are warm and soothing, incorporating silvery grays and greens alongside vivid sapphires and taupes."
This project is just the beginning of the cruise line's extensive OceaniaNEXT initiative, with more announcements to come throughout 2018, 2019 and beyond.