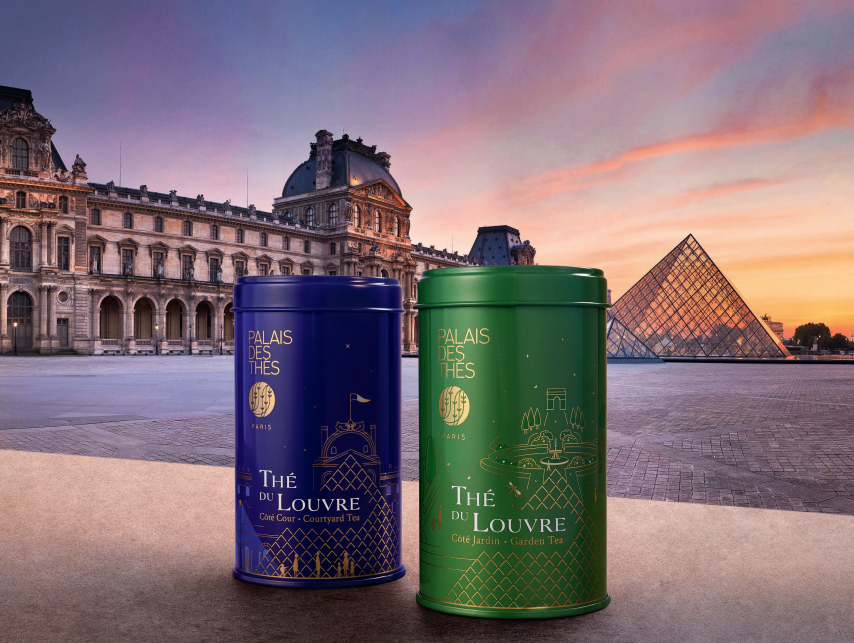 In celebration of French history (and to coincide with the 30th anniversary of Pei's pyramid), tea company Palais des Thés is launching two exclusive tea blends sold at the Louvre in France, as well as stores in France and internationally and online in the US.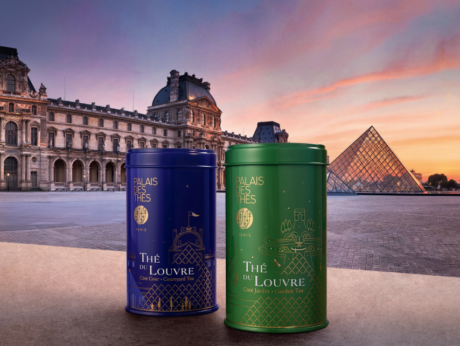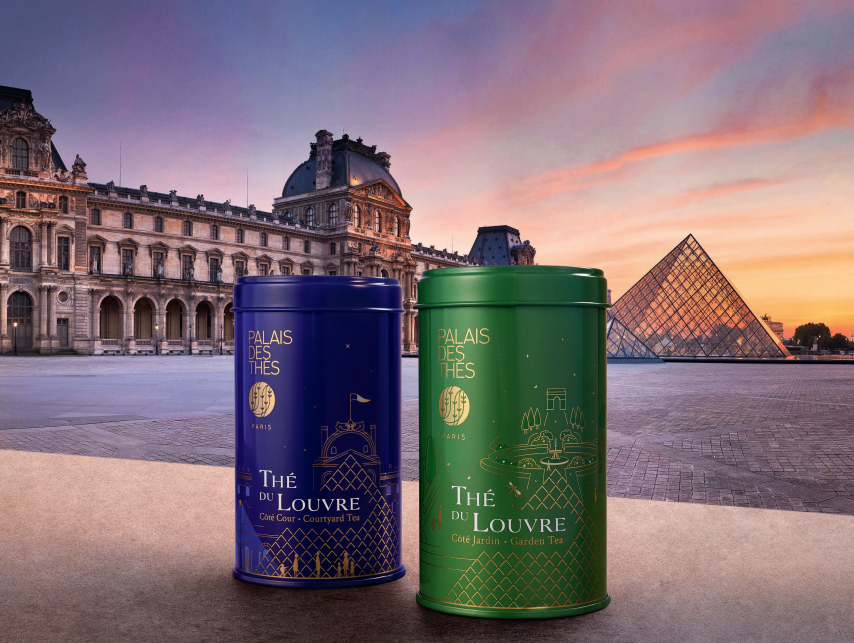 The luxurious tea house created two blends inspired by the elegance and atmosphere of the Louvre: Thé du Louvre Courtyard Tea and Thé du Louvre Garden Tea. Both fruity and floral (a nod to the Tuileries Garden), the Courtyard Tea is a black tea with notes of citrus and wild blackberry, while the Garden Tea is a green tea with notes of apple, plum and quince. Each flavor is inextricably linked to how you feel walking throughout the Louvre and outside of the historical French museum.
The collaboration hopes to promote French excellence and celebrate art, history and France. Each is available in the form of loose tea or tea bags and will be available in all Palais des Thés stores and in the museum gift shop and on the website for US customers.