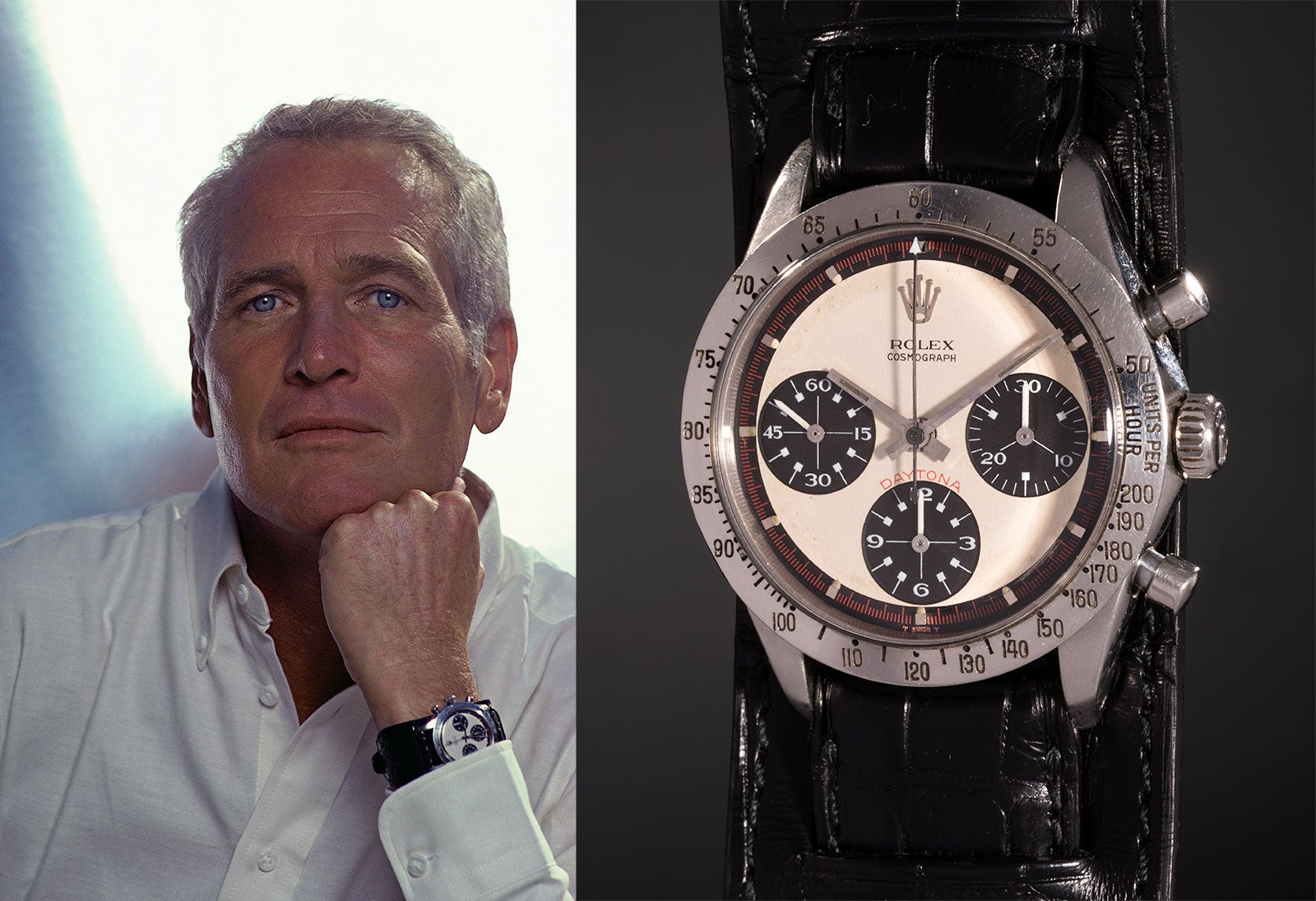 Paul Newman's iconic Rolex Daytona sold for a grand total of $17.8 million at a Phillips auction last night. The price is the highest paid for any wristwatch sold at auction, and cements the 'Paul Newman' Daytona's place as one of the most desirable watches of all time. 
Officially called the Rolex Oyster Cosmograph Daytona, the 'Paul Newman' Daytona is most recognizable due to its Art Deco front, 'square lollipop' ends on the subdial markers and contrasting second scale along the outside of the dial. It was initially released by Rolex in 1963 but was discontinued in the late 1970s due to poor sales.
The wristwatch auctioned off by Phillips was originally owned by the actor and was a present given to him by his wife, Joanne Woodward, with the watch featuring an engraving on the caseback which reads "Drive Carefully, Me".
The watch smashes the previous record for the most valuable watch at auction, held by a Patek Philippe watch that was sold for $11 million in 2016. The previous record for the most expensive Rolex is the $5 million paid for a Rolex Ref. 6062, known as the 'Bao Dai', which was previously owned by the last emperor of Vietnam.
Produced in 1963, Newman passed the iconic timepiece onto James Cox, the ex-boyfriend of Newman's daughter Nell. A portion of the proceeds from the auction will go to the Nell Newman Foundation, a charity set up by the actor's daughter to help develop sustainable agriculture around the world. Part of the profits will also be donated to Newman's personal charity – Newman's Own Foundation.