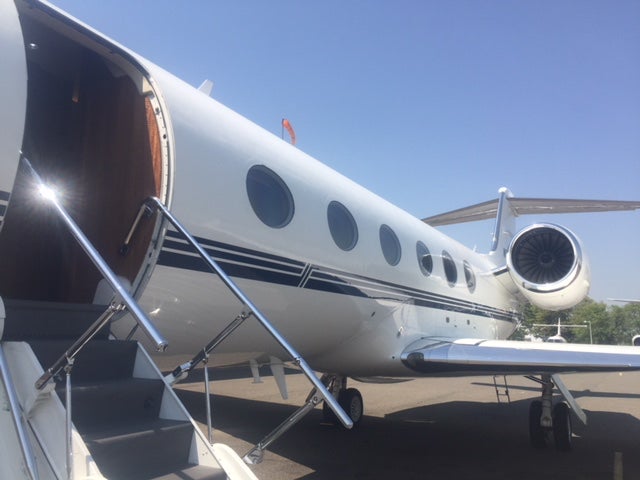 Private Jet Card Comparisons, the only buyer's guide to jet cards not affiliated with jet companies, launched its Jet Card Decider worksheet this May. At no additional cost, current members and new subscribers can now submit a questionnaire and receive a custom recommendation on which program best suits their needs.
Any private traveler knows that no two jet cards or memberships are the same, and what this worksheet can do is save every traveler the most luxurious thing of all: the luxury of time. The information from hundreds of jet providers is hard to comb through, often resulting in a loss of tens of thousands of dollars from choosing the wrong program for your needs. Media executive and journalist Doug Gollan, founder and editor of Private Jet Card Comparisons, founded the membership-based company in 2017.
Jet cards, a form of private charter between on-demand charter and ownership, can vary from 10 hours to 100 hours of flight, plus a variety of different factors that often induce additional costs. Gollan's motive in launching the Jet Card Decider worksheet is to alleviate the confusion of current and new paid subscribers when it comes to choosing a program. It helps sift through data from more than 38 private jet providers, 250 programs and 65 variables.
After subscribers fill out a brief questionnaire, Private Jet Card Comparisons analyzes all options in its database, which contains over 20,000 data points, and provides custom recommendations on which providers and programs are most suitable for their needs, Gollan explains.
"Too often buyers just focus on published jet card cost without taking into consideration all the variances from peak day surcharges, fees for taxi time and deciding to long segment discounts – even whether or not you can bring your pets," Gollan says exclusively to Elite Traveler. "With Jet Decider, we search our database for subscribers and give them the programs that specifically meet their needs."
Aside from this new launch, the site provides plenty of resources, including: Jet Card Glossary, Industry Reference Guide and Private Jet Customer Reviews. Taking into account safety, policies, fees, surcharges and discounts, travel planning details, travel considerations and customer support, the website is a valuable resource for those who want more tailored options.
With this new Jet Card Decider worksheet, Gollan hopes to provide consumers with a more practical and comprehensive method of choosing their private air travel. The company doesn't accept advertising and relies on a subscription-based model, resulting in transparent advice for clients.
Registration for Private Jet Card Comparisons is $250/year, including the Jet Card Decider.  Visit privatejetcardcomparisons.com for more information.
Through June 17 (Father's Day) this year, Private Jet Card Comparisons is donating $50 to Homes For Our Troops, an organization that builds homes for injured 9/11 veterans. About 90 percent of the money donated goes into building the homes.