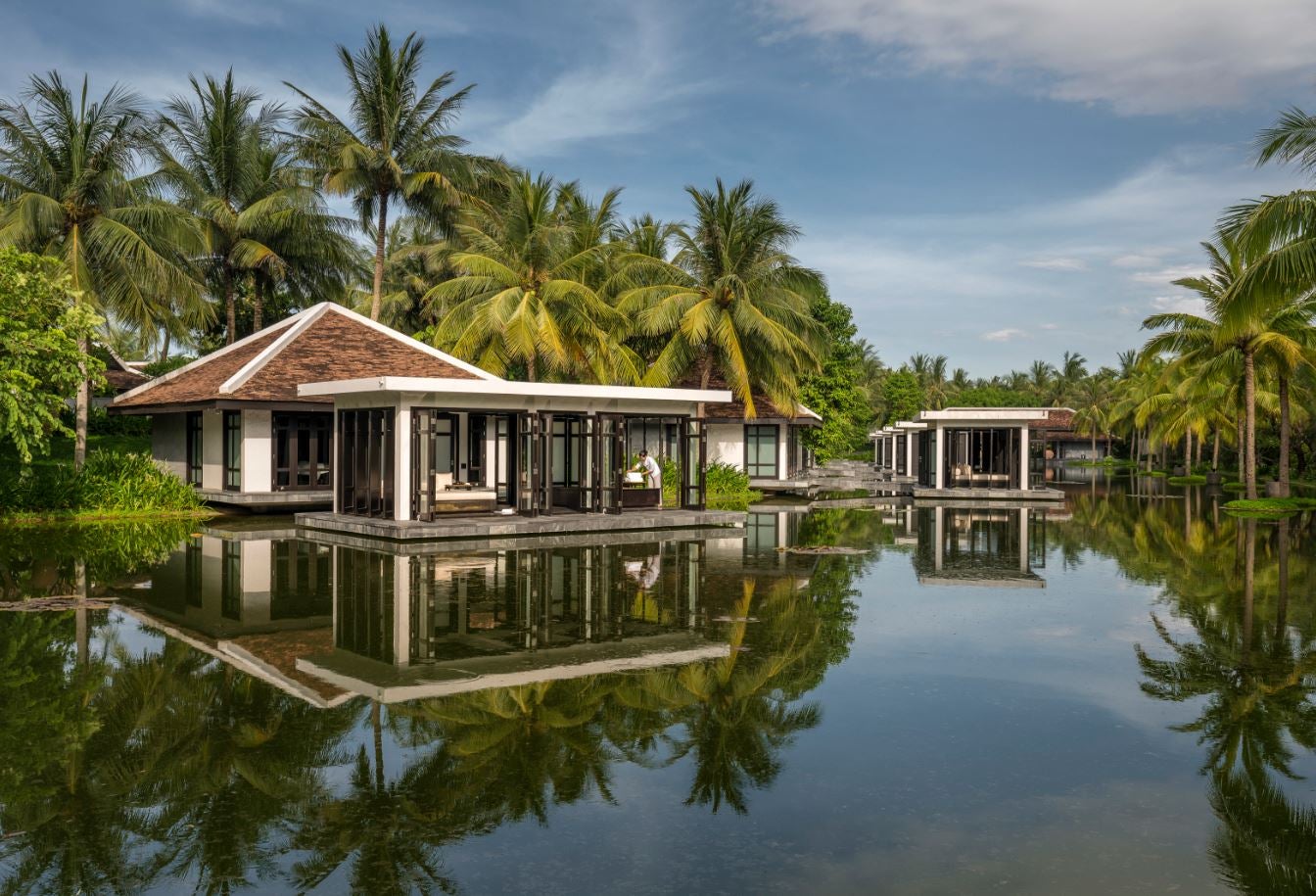 A new mindfulness retreat at Four Seasons Resort The Nam Hai and three more to try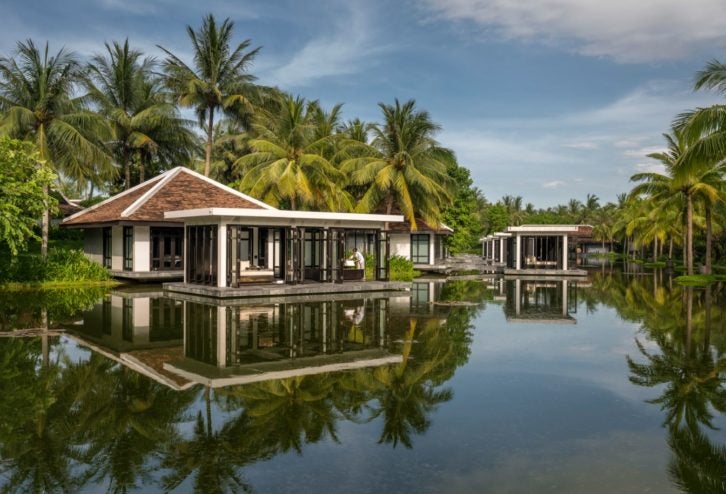 With the ever increasing focus on wellness of the mind, more spas and wellness retreats are offering mindfulness programs, combining the benefits of being in remote and idyllic surroundings with spa therapies, meditation and mindfulness tuition.
Following this trend, Four Seasons Resort The Nam Hai in Vietnam has just announced it will be hosting 'The Present: A Mindfulness Retreat' from the 1st to 5th October 2018. The first annual retreat of its kind at the resort, the program will delve into the mindfulness philosophy of the world's most renowned Zen Master.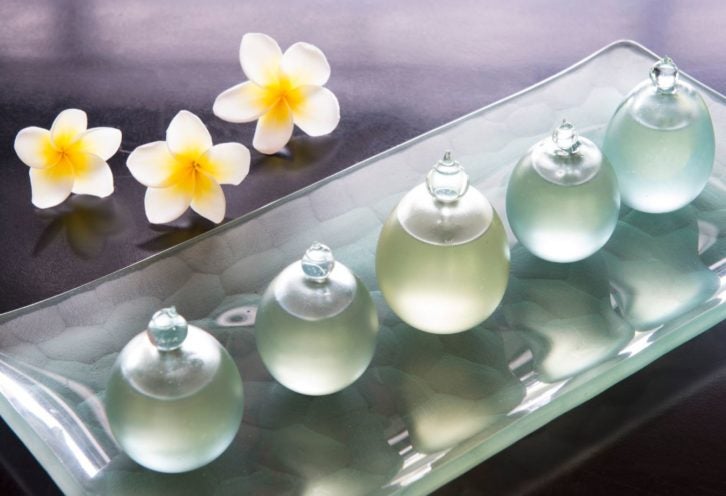 The retreat will be led by the brothers and sisters of Từ Hiếu Pagoda in Hue (the 'root pagoda' of Thich Nhat Hanh) with time dedicated to sitting-, walking- and eating-meditation, Dharma talks, cleansing vegetarian meals, stability beach yoga and spa treatments. All of these are designed to develop your connection with yourself, the world around you and the present moment, while activities are curated to relax, purify and strengthen the mind, soul and body. When you're not engaged in the retreat's program, you can explore the resort's tranquil grounds encompassing 4,500 palm trees and a kilometre-long stretch of private beach.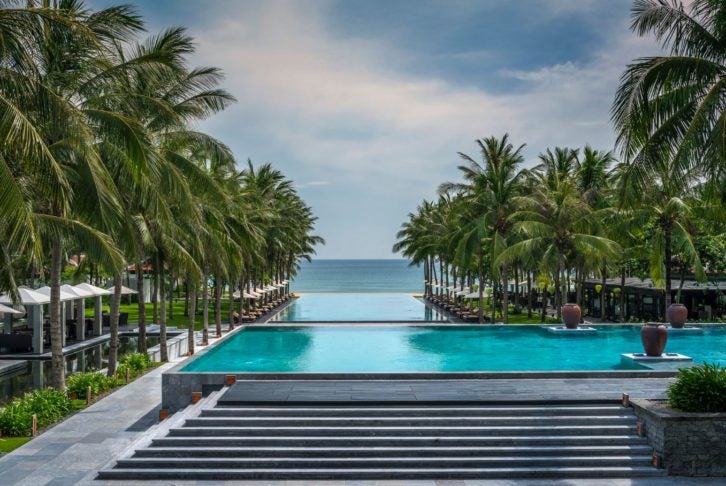 "We are truly honored to have the opportunity to engage with the pagoda's brothers and sisters," says the resort's spa manager, Dwi Susanti. "The resort's Heart of the Earth Spa is inspired by Thich Nhat Hanh's earth-connecting teachings and it has long been a dream of ours to offer guests a deeper understanding of his approach to mindfulness and its foundations."
"This retreat has been a long time in the making. It's about teaching day-to-day awareness of being more present in everything we do, say, think, eat and enjoy. Too many of us these days are disconnected from ourselves, the world, and those around us. If we can encourage even one person to embrace the power and potential of every moment and change the quality of their life, it will have been worth it."
Three More to Try
Banyan Tree Phuket, Thailand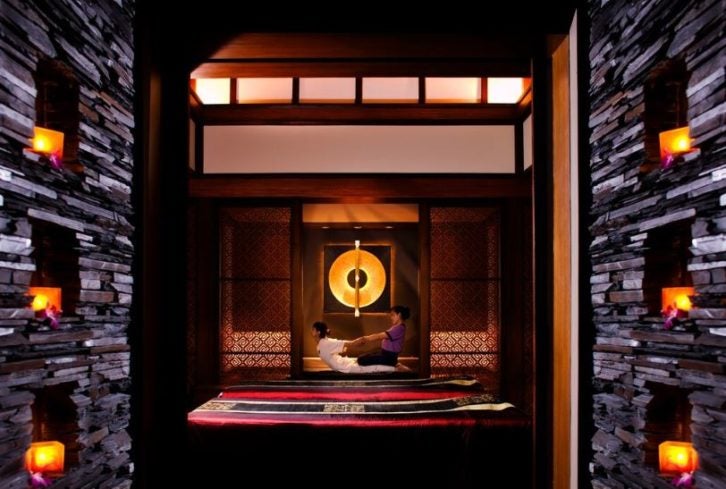 Next month, Banyan Tree Phuket is launching Sanctuary Wellbeing, in which guests of the Banyan Tree Spa Sanctuary are given the opportunity to participate in 50 complimentary wellness activities hosted each week. While some are focused on fitness, many are based on wellness of the mind, designed to both enrich and inspire. Join workshops in conscious grounding, mindful movement, ocean breath (a breathing technique used in yoga) and sound meditation, with four programs to choose between: urban detox, mindful awareness, balanced fitness and new wellbeing. Each of these programs is customized to best suit your needs and paired with a daily massage, breakfast and nightly sleep ritual.
Abadía Retuerta LeDomaine, Spain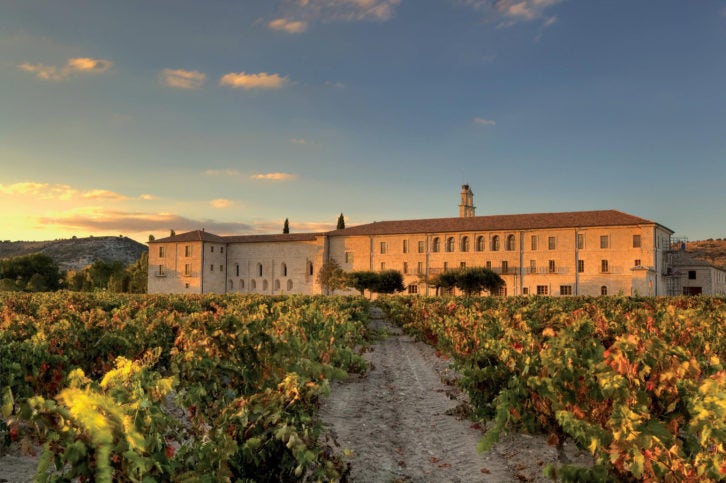 The spa Santuario LeDomaine of Abadía Retuerta LeDomaine estate in Spain's Duero winegrowing region recently revealed a new Mindfulness Spa Experience combining virtual reality with guided meditation, and it's an option that can be added to any other treatment of your choice. This pre-treatment ritual combines body touch with an immersive virtual reality experience with audio that helps you to connect with your senses, free your mind and enhance your tranquility and energy. The gentle massage awakens skin receptors to promote calmness and serenity, and the 10-minute meditation helps you to relax and focus on the treatment for optimum results. You could combine this with the spa's new 3D Collagen Shock Facial, which combines three types of collagen to redefine and sculpt facial contours. Afterwards you can explore the rest of the spa's 10,000-sq-ft facilities and maybe try out its oenotherapy spa program.
Amanoi, Vietnam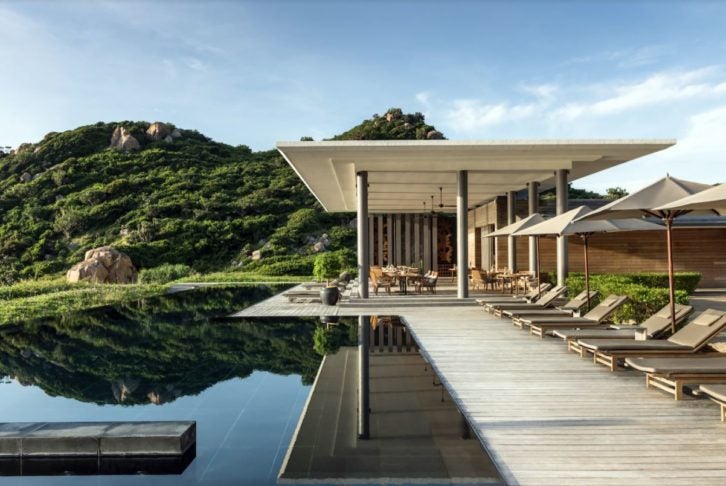 This resort's setting between Nui Chua National Park and the shores of Vinh Hy Bay makes it ideal for spa retreats that help you disconnect from the stresses of daily life while elevating your wellness of body and mind. The spa here offers three immersive wellbeing programs: Longevity, Rejuvenation and Detoxification; Health, Movement and Weight Management; and Mindfulness, Relaxation and Stress Control. The mindfulness immersion brings together a series of practices such as meditation, tai chi and yoga, therapies including reiki and craniosacral therapy, and spa therapies such as exfoliation and massage, while reducing external stimuli to increase internal focus.