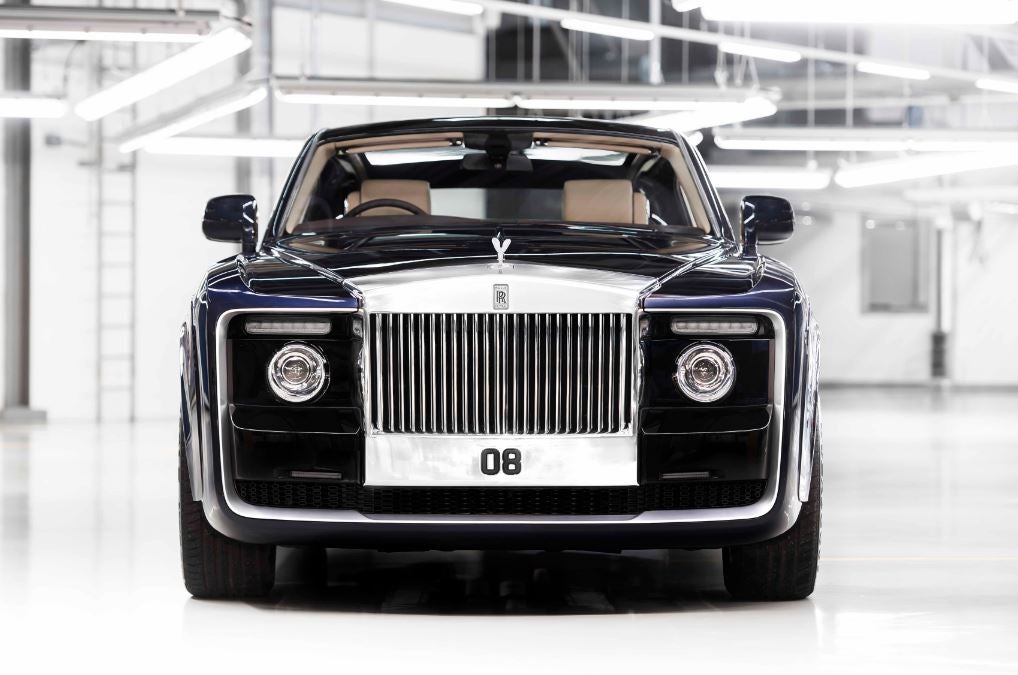 By Lauren Jade Hill
Marking another milestone in the modern era of the automotive brand, Rolls-Royce has unveiled the one-off coachbuilt model, the Sweptail, after taking inspiration from the creation of 103EX one year ago, which set out to inspire future clientele with its coach-building heritage. Affording complete personalization, new technology now enables Rolls-Royce to design vehicles according to the owner's wishes, so each person who commissions a bespoke model can be sure theirs is unlike any other.
The Sweptail displays the possibilities a modern coachbuilt Rolls-Royce presents. This two-seat model takes inspiration from the swept-tail of Rolls-Royces in the 1920s; this feature is integrated into the new one-off car. CEO of Rolls-Royce Torsten Müller-Ötvös stated at its presentation in Villa d'Este last month: "Sweptail is a truly magnificent car. It exudes the romance of travel for its own sake, and immediately places Sweptail in the pantheon of the world's great intercontinental tourers. Rolls-Royce's history as the world's leading coachbuilder is at the very core of its identity as the world's leading luxury brand."
The director of design at Rolls-Royce Giles Taylor describes the Sweptail as "the automotive equivalent to haute couture". And going forward, Rolls-Royce is open to offering this unique service to more of the brand's discerning patrons, taking the individual client's ideas to design and tailor the car accordingly, ensuring the original vision is realized.
In the case of the Sweptail it was the distinct characteristics and features of the 1925 Phantom I Round Door by Jonckheere, 1934 Phantom II Streamline Saloon by Park Ward, 1934 Gurney Nutting Phantom II Two Door Light Saloon and 1934 Park Ward 20/25 Limousibe Coupe that came together in the bespoke new model. The result is a completely unique one-off vehicle that's a striking addition to the modern era of Rolls-Royce.