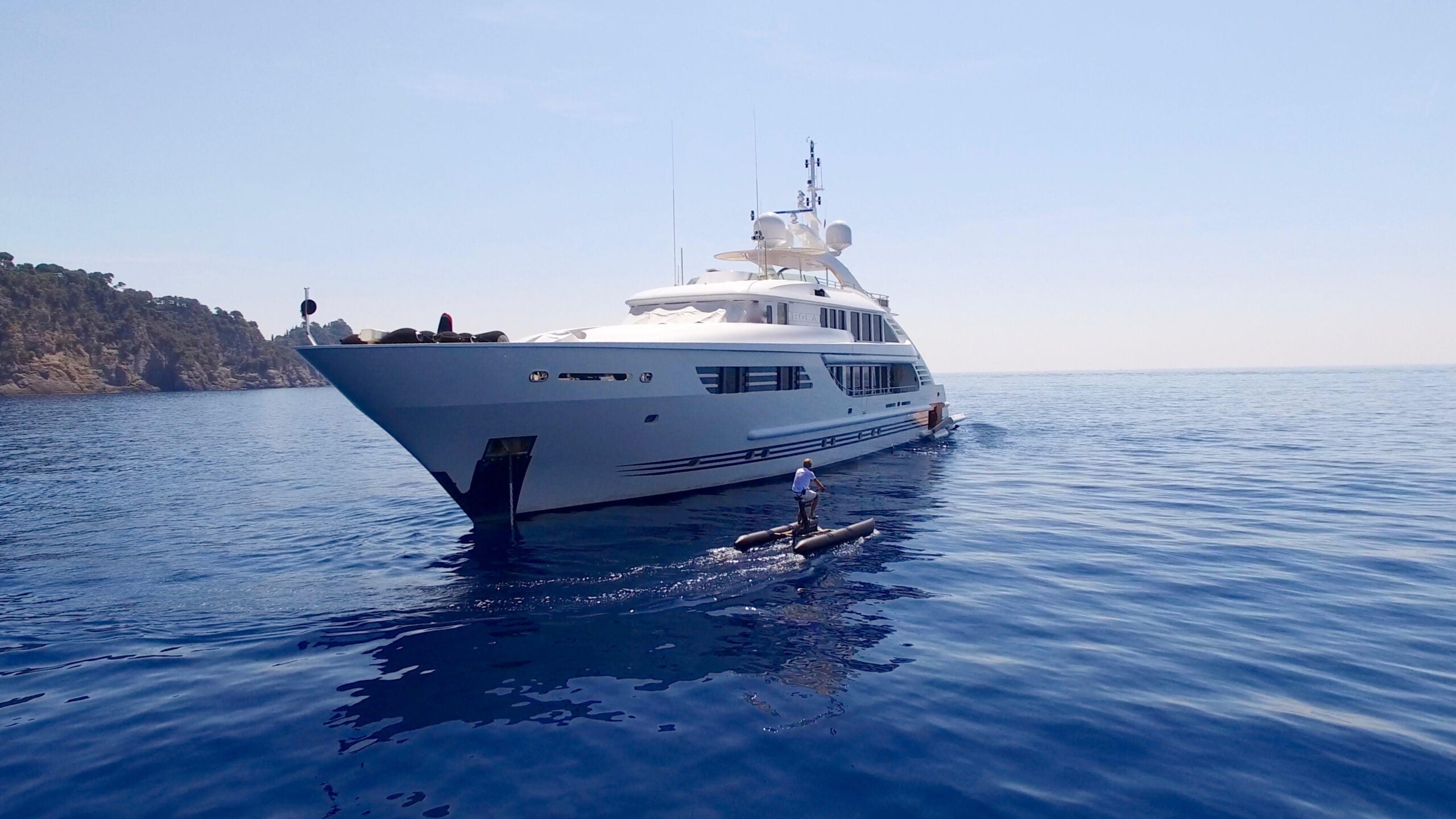 By Lauren Jade Hill
Lauded as the world's most radically redesigned bicycle, Schiller water bikes bring the world of yachting and cycling together, enabling people to have an exhilarating and safe biking experience on the water.  As well as being considered the most advanced production water bike in the world, the Schiller bike is exceptionally eco-friendly with zero emissions and no impact on the environment.
Developed with state-of-the-art engineering and design, the Schiller S1-C is constructed out of marine grade alloys and stainless steel with striking curves and precision engineering parts. A propulsion system enables riders to easily create forward thrust with a high degree of maneuverability, while rugged high pressure, drop-stitch pontoons ensure maximum safety on the water.  The S1-C is low maintenance, serviceable by bike mechanics around the world and ergonomically designed with interchangeable bike components such as the saddle, handlebars, cranks and pedals.
The bike can be assembled in less than 10 minutes and easily fits in most boat holds and cars. And owing to its safety and stability in the water, anyone can jump straight on the bike without any need for training. The Cruising speed for the water bike is 4-5mph and the S1-C can achieve speeds of 10 knots per hour.
Not only in this an exciting innovation in biking and water sports, it's also one that makes exploring overwater easier. Celebrities who have embraced this new trend include dignitaries, leaders, pro athletes, and influencers such as HSH Prince Albert of Monaco and Princess Charlene of Monaco, Crown Prince of Dubai, Lord Norman Foster, Philippe Starck, Laird Hamilton and Tyler Perry, along with hotels and resorts by Four Seasons, Aman, Ritz Carlton, Le Meridien, Viceroy, Marriott and Bitter End Yacht Club among others.
The Schiller S1-C is priced from $5,500. schillerbikes.com