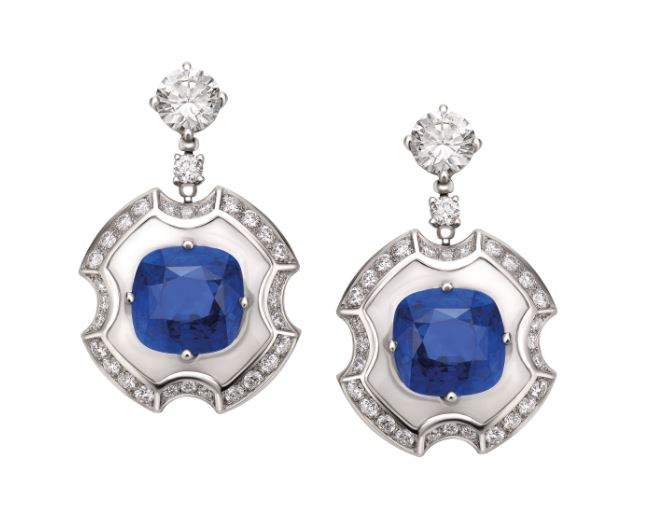 This story originally appeared in the March/April 2018 issue of Elite Traveler.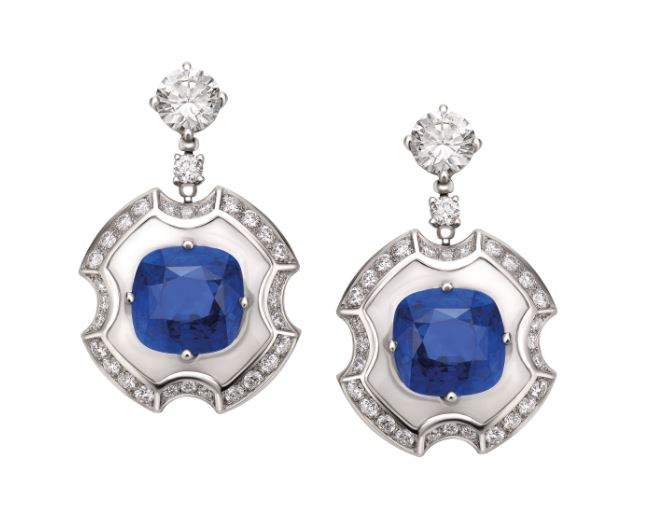 Forget rock crystal's costume-jewelry reputation. Recently, designers have been using the clear stone to showcase important gems in their high-jewelry lines, sometimes even letting it take center stage.Winter and whimsy feature heavily in these collections.
Rock crystal's transparency complements winter-inspired pieces, such as in Boucheron's range that explores frigid landscapes in Imperial Russia. Sensational pieces fit for a czarina fill the collection, with rock crystal serving as a base for incredible diamonds and blue gemstones.
The pictured ring, an homage to a snowball, has a large sphere of rock crystal set with diamonds. London-based House of Garrard's Enchanted Palace collection looks back to the setting of the Great Exhibition of 1851, the Crystal Palace, which was constructed with 300,000 sheets of glass. The spinning-pendant necklace features rock crystal studded with diamonds on one side and blue sapphires on the other.
David Webb works frequently with rock crystal, carving it into exquisite shapes in the Twilight line. The fluted White Night cuff has timeless Art Deco elegance. H Stern transforms Rua das Pedras, a cobblestone street in Búzios, Brazil, into a collection of rock-crystal pieces featuring different shapes and cuts to represent the irregular stones on the ancient path.
Both Bulgari and Chopard surrounded large stones with rock crystal. At Chopard, a 6.88-carat emerald sits in the center of rock crystal petals, while Bulgari features two sapphires in a pair of earrings.
Boucheron Hiver Impériale Boule de Neige ring in 18K white gold with 12.27 carats rock crystal and 31.41 carats ismoands, price on request, available at Boucheron in London, +44 20 7514 9170, boucheron.com
House of Garrard Enchanted Palace spinning pendant in 18K white gold with 35 carats rock crystal, .63 carats sapphires and 1.03 carats diamonds, approximately $20,000, available at Garrard in London, +44 20 7518 1070, garrard.com
David Webb White Night bracelet in platinum and 18K white gold with fluted rock crystal and 3.61 carats diamonds, $36,000, available online at davidwebb.com
Chopard High Jewelry ring in 18K white gold with 52.55 carats rock crystal, 6.88-carat cushion-cut emerald and 1.4 carats diamonds, price on request, available by appointment at Chopard boutiques, +1 800 246 7273, chopard.com
H Stern Cobblestones bracelet in 18K gold with 665.50 carats rock crystal, $35,300, available at H Stern in New York, +1 212 888 5137, hstern.net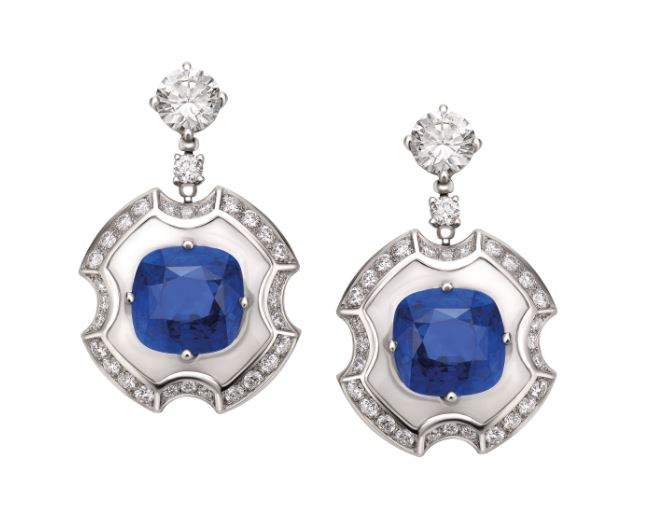 Bulgari High Jewelry earrings in platinum with 17.50 carats rock crystal, 9.26-carat Burma sapphire, 8.86-carat sapphire and 3.55 carats diamonds, price on request, available by appointment at Bulgari boutiques, contact Anita Paredes, +1 800 285 4274, bulgari.com