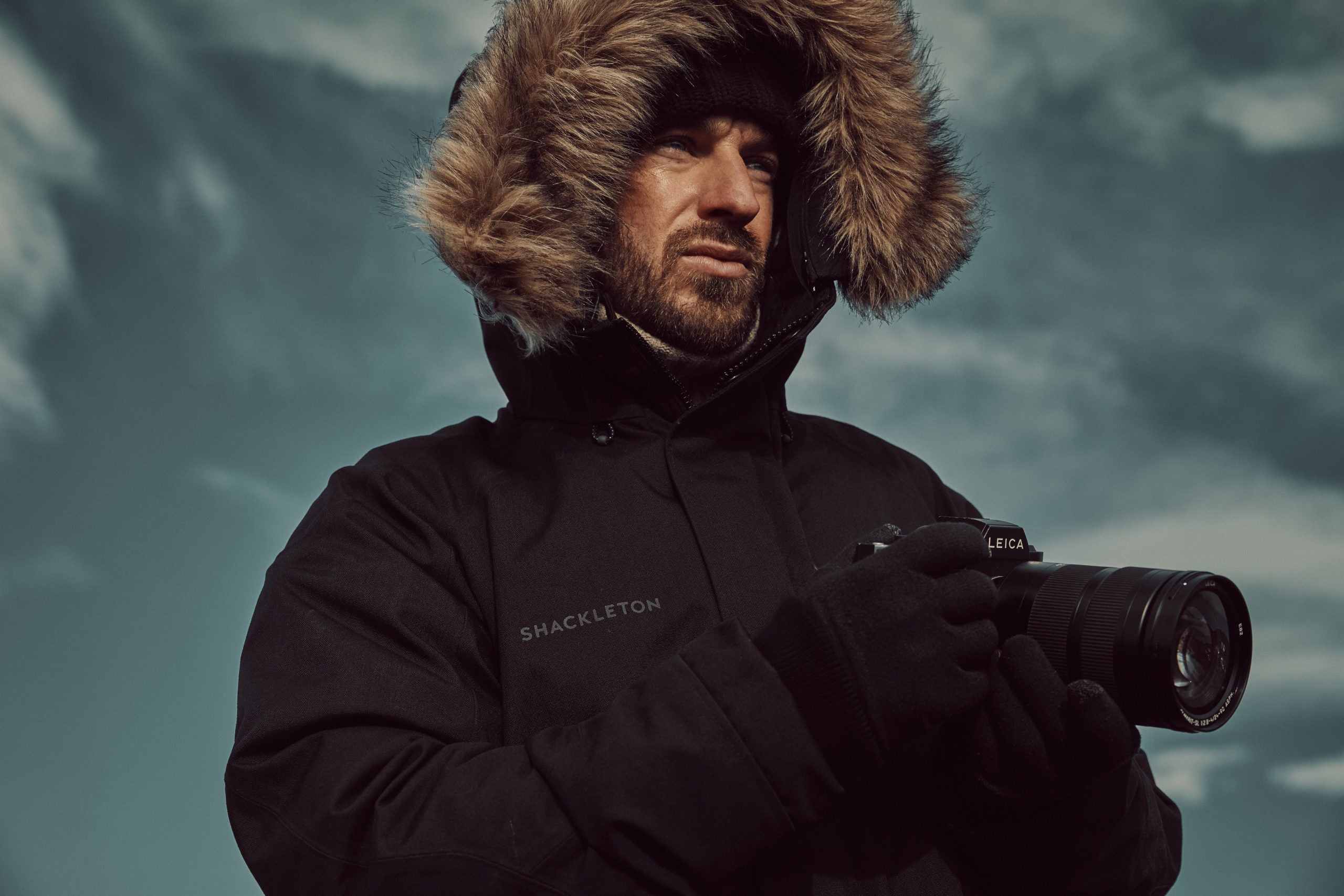 Adventure clothing specialists Shackleton has embraced the trailblazing spirit of the explorer it is named after with the release of the Frank Hurley Photographer's Jacket.
Shackleton, named after the great Antarctic explorer Ernest Shackleton, claims to have made the world's first jacket engineered specifically for extreme-weather photography.
The jacket comes with a number of photographer-friendly features including special compartments for SD cards and spare batteries, and deep pockets for the camera body and lenses. The camera and battery pockets are placed as close to the body as possible, helping to keep them warmer and thus prolonging its charge.
The outdoor clothing specialists sought the advice of the biggest names in the business in order to develop a jacket tailored to a photographer's specific needs. It partnered with camera experts Leica (the jacket is officially aligned with the Leica Camera AG) while several experienced polar photographers, including the renowned Martin Hartley, were consulted.
Of course, a jacket can have all the camera-specific pockets imaginable but it will be completely useless if it cannot protect you from the harshest environments on the planet. That is where Shackleton's own expertise comes to the fore. The 800-fill European goose down and a graphene lining provides revolutionary heat regulation to -11°F.
Fittingly, the limited-edition jacket derives its name from the pioneering Frank Hurley, the official photographer and cinematographer of Sir Ernest Shackleton's on his Imperial Trans-Antarctic Expedition from 1914-17.
Hurley was meant to follow Shackleton as he attempted the first land crossing of the Antarctic continent. However, the expedition never even began as the ship Endurance became beset in ice off the Antarctic mainland. It would be a full two years before the crew was rescued. Hurley kept himself busy throughout by making beautiful compositions of the surrounding landscape and masterfully documented what is now considered to be one of humanity's great survival stories.
Price: $2,560
New London boutique
Following the launch of the ground-breaking Frank Hurley Photographer's Jacket, Shackleton opened its first-ever bricks and mortar store in London's Mayfair this month. Situated on Duke Street beside a number of upscale boutiques, the Shackleton store will be hosting a photography exhibition 'Taken to Extremes' by Martin Hartley until March.