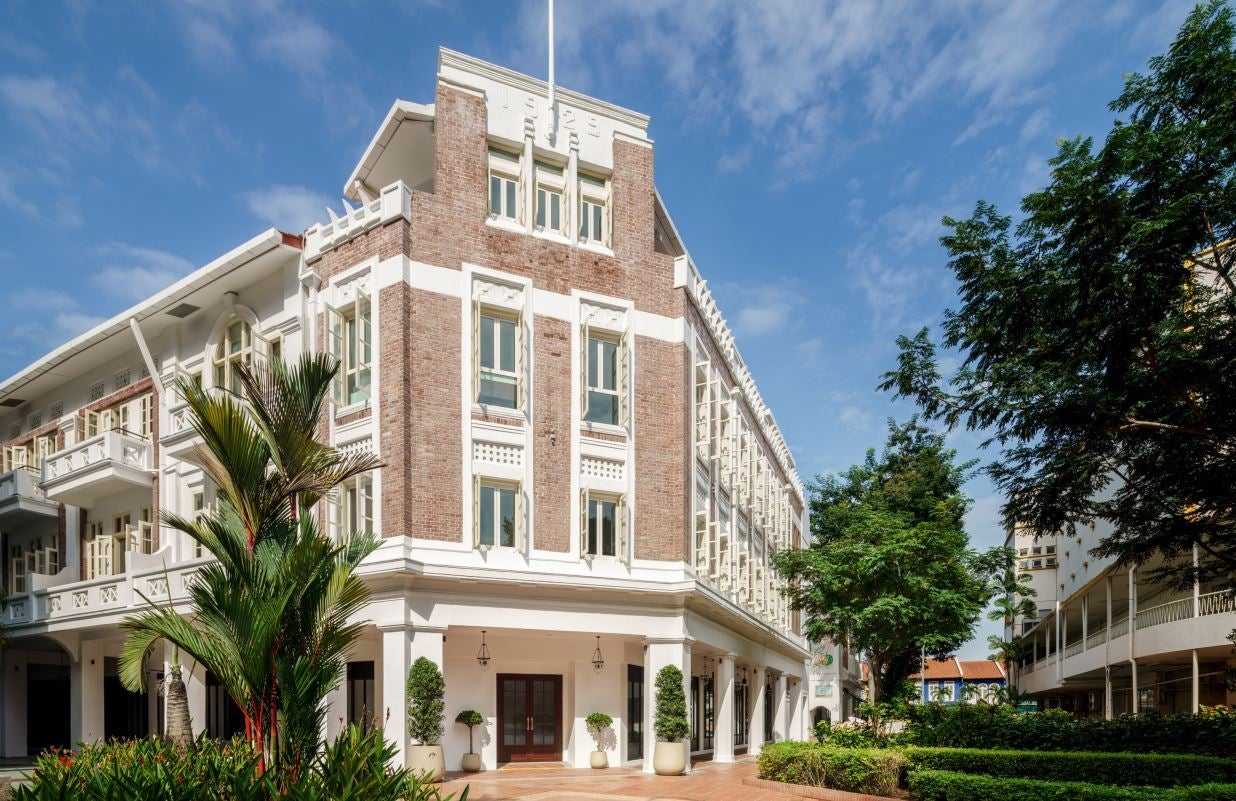 The first-ever city hotel project by Six Senses is now complete, with the launch of Six Senses Maxwell following on from the opening of Six Senses Duxton earlier this year. Together, the two hotels make up Six Senses Singapore.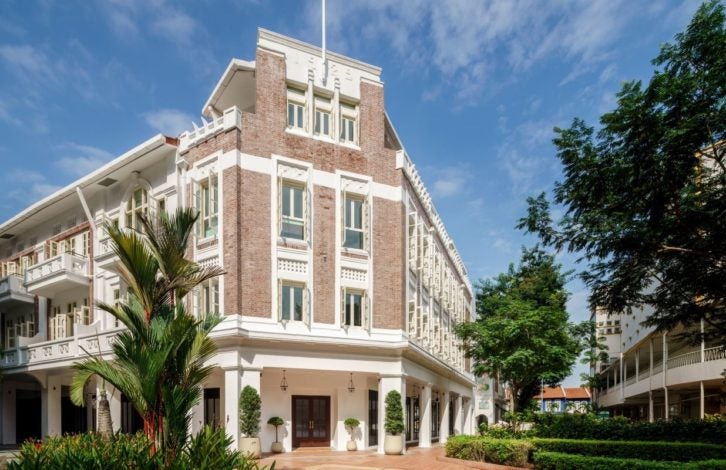 Six Senses Maxwell is now welcoming guests in to its historic property in the city's Tanjong Pagar district at the junction of Duxton, Tanjong Pagar and Maxwell Road. On a site originally occupied by a nutmeg plantation, the hotel gives new life to a colonial-style 19th-century building once existing as 14 separate three-and four-story properties – the building's Art Deco façade, exposed brickwork, lion-head rainspouts and flagpole indicate the site could have once been a government building.
Ahead of the hotel's opening, this heritage property was sensitively restored and enhanced by the modern design of renowned French architect and interior designer, Jacques Garcia. Guest rooms and suites decorated with custom furnishings and original artwork lie across four floors, along with two restaurants, three bars, a gym and outdoor rooftop lap pool. Paying tribute to Singapore's identity as a crossroad between the East and West, the hotel celebrates its Asian traditions and European heritage and how they've come together to make the vibrant city what it is today.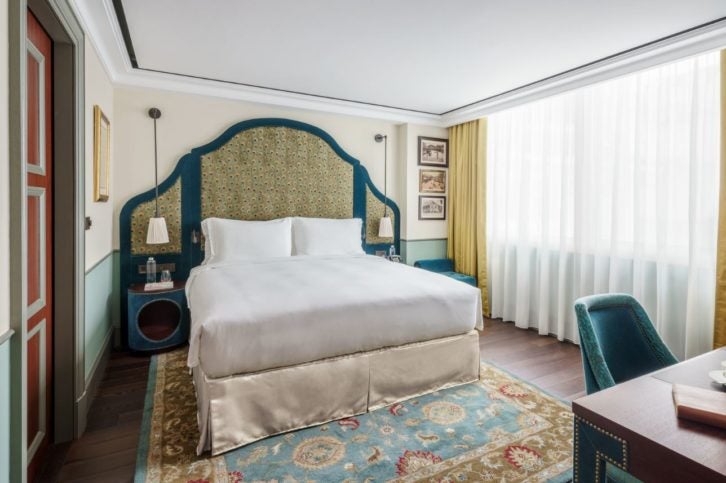 Each space in thoughtfully styled from the reception with warm chestnut wood, high-backed velvet chairs and handwoven silk rugs, to the ethically-sourced African wenge hardwood floors and guest rooms' brass, lacquer and marble mini bars. In the lobby, you'll be able to buy sustainable sourced goods from around the world, including fine cashmere shawls from Mongolia, and house-made ice cream is served from a traditional ice cream cart on arrival.
Just like its sister properties, wellness plays a dominant role here – you'll find a wellness book, baoding balls, and relaxation oh-ball in each room, along with handmade mattresses by Naturalmat, organic bed linens from Beaumont & Brown, and pillows and duvets from Hanse for the best night's sleep possible. As well as having use of Six Senses Maxwell's gym and rooftop pool, you'll have access to the Duxton hotel's wellness facilities.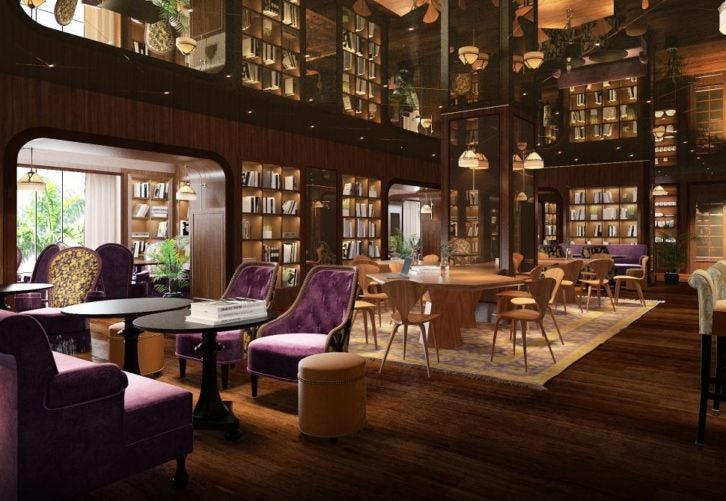 Then promising to contribute to the vibrancy of the neighborhood are the hotel's two restaurants and three bars. Dine on healthy, sustainable and seasonal cuisine at the Straits heritage-inspired restaurant and bar Cook & Tras Social Library—the library's 3,000-strong book collection encompasses titles on wellness, meditation, nutrition, herbal medicine, natural history, climate change and sustainability; tuck into seafood platters at European brasserie-style restaurant, Murray Terrace Brasserie; sample the impressive collection of spirits to the sounds of classic jazz and blues at the Jacques Garcia designed bar Garcha's; and finally, sink into the banquette seating of Rose Lounge & Bar with a glass of the bar's signature rose bellini.
More is yet to come for the hotel, too, with the imminent opening of Max's Rooftop Bar where an edible garden is being grown, and the introduction of Six Senses Singapore spa pods in the first quarter of 2019.
To find out more about the new hotel, go over to sixsenses.com.