This story originally appeared in the January/February 2019 issue of Elite Traveler.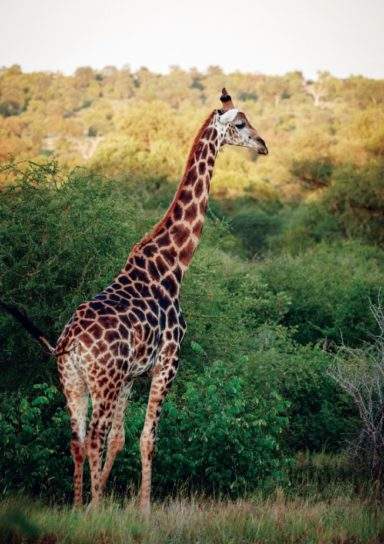 For an unforgettable adventure this spring, head to South Africa aboard the lavishly outfitted Boeing 777 Crystal Skye. Fly in the company of Tuscan winemaker Salvatore Ferragamo to taste Chianti from his estate, Il Borro, at 35,000 ft, then embark on an incredible South African safari at two Singita resorts while delving into  Singita's own legendary wine collection.
DAY 1 – 2
After arriving in Sarasota, Florida, join Salvatore Ferragamo (grandson of the famous shoe designer) and your fellow travelers for a welcome reception. From here, fly nonstop to Johannesburg aboard the normally charter-only jet, Crystal Skye. Revealed in 2017 and championed as the world's most spacious jet, this Boeing 777 comes with fully reclining flatbed seats, a stand-up cocktail bar attended by a mixologist and a lounge for socializing. Butlers tend to your every need, and an award-winning executive chef is on board to cook up dishes designed to be paired with Il Borro wines. During the flight, join Ferragamo in a guided tasting of his estate's wines before dining on fare from the special menu.
DAY 3 – 5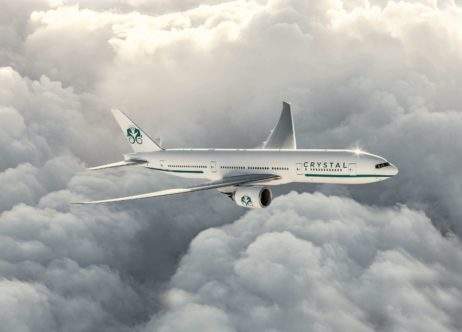 From Johannesburg, fly by light aircraft to Singita Boulders Lodge in the breathtaking Sabi Sands Game Reserve. After an exhilarating flight over the savanna of the Greater Kruger area, spend three days taking in the extraordinary wildlife and majestic landscape. Gaze out at the bushveld from the wooden decks of this nature-inspired lodge, and look out for elephants while taking a dip in the infinity pool. Each day, set out on game drives with Singita's trackers and guides, observe the behavior of leopards, lions and rhinos, and capture the experience with expert guidance in wildlife photography, including post-production. By night, peer through a telescope at exceptionally bright constellations in the star-filled sky, and join Ferragamo and the Singita wine team for a tasting of South African wines from Singita's famously extensive collection; Boulders alone has 6,000 bottles to choose from.
DAY 6 – 8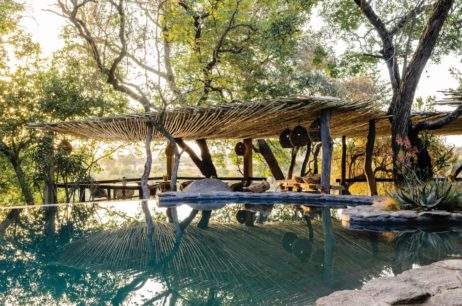 The second half of the safari unfolds at Singita Lebombo in neighboring Kruger National Park, a 7,523-sq-mile reserve that's home to a remarkably high density of wildlife, from the Big Five to birds such as vultures, eagles and storks. Amid this great expanse of mountains, plains and forest, this modern lodge provides an exceptionally stylish place to stay. Make yourself at home in one of the open-plan suites suspended over the N'Wanetsi River, or in a private villa on the riverbank, and spend each day in search of this reserve's wildlife. Join a knowledgeable tracker on a guided walking safari, or take cooking classes at the Singita Community Culinary School. Your insight into South African wines continues with Ferragamo and the resident wine experts who showcase the wines that Francois Rautenbach, direct general manager of Singita Premier Wine, has collected from private reserves and auctions.
DAY 9
After a morning of game viewing and a flight back to Johannesburg, the week-long safari comes to an end. If the magic of Africa has captivated you and you aren't ready to return home just yet, you can extend your trip for up to three weeks. Witness the majesty of Victoria Falls, venture into the mesmerizing Okavango Delta of Botswana or continue your discovery of South African wine along the Western Cape.
The Singita Safari and Crystal Skye journey will take place May 9 to 17, 2019 and is limited to 20 guests. From $37,950 per person based on double occupancy. Contact Malaka and Ryan Hilton, founders, travel@admiraltravel.com, +1 941 951 1801, admiraltravel.com