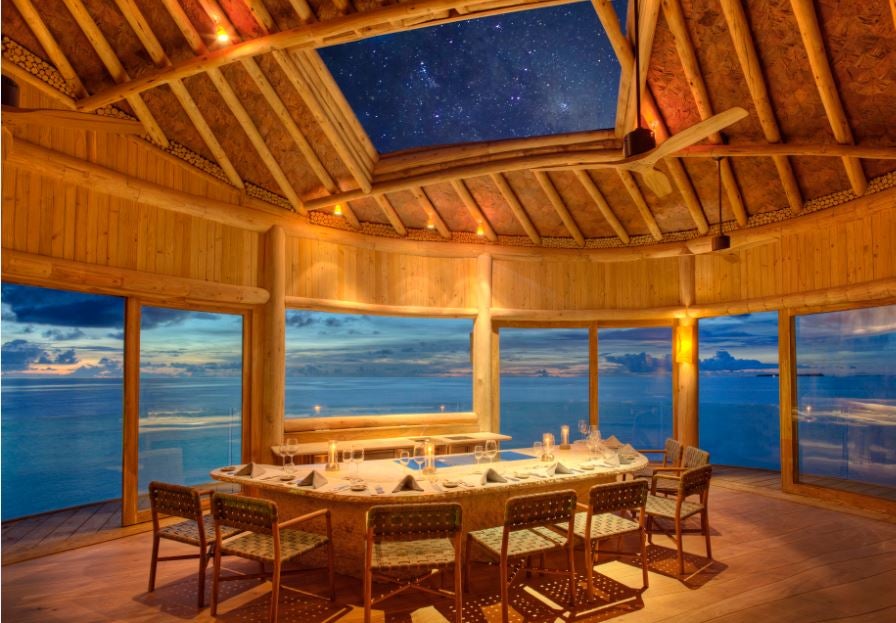 The Maldivian private island resorts, Soneva Fushi and Soneva Jani, have just announced a partnership with the Michelin Guide in which they'll host 20 exclusive culinary events. The greatly anticipated series is a part of Soneva's Festival of Color, which is being held to celebrate the diversity of experts the resorts welcome in to provide guests with a more enriching experience.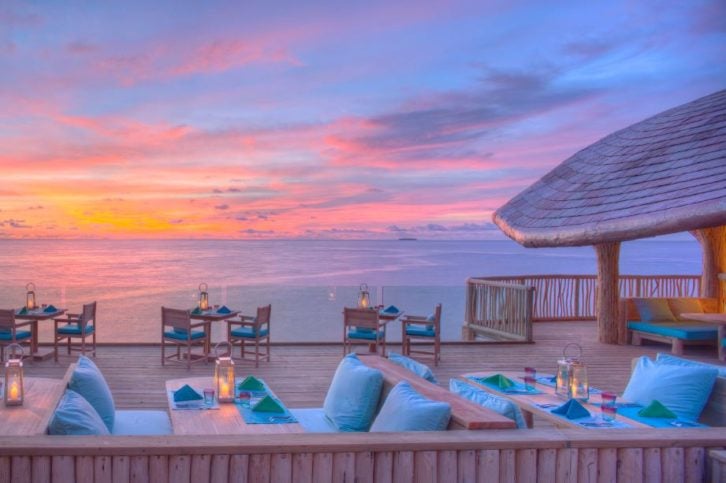 This is the first time the Michelin Guide has been a part of any event in the Maldives, elevating Soneva's reputation as an epicurean resort group. As expected, the culinary series promises to feature some of the world's most celebrated chefs from Michelin-starred restaurants across the globe.
Each intimate dinner will accommodate a maximum of eight resort guests. In October you can taste the culinary creations of chef Gert de Mangeleer from the Belgium's three-Michelin-starred restaurant Hertog Jan or try the haute cuisine of chef Bruno Oger from the two-Michelin-starred fine dining spot, La Villa Archange in France.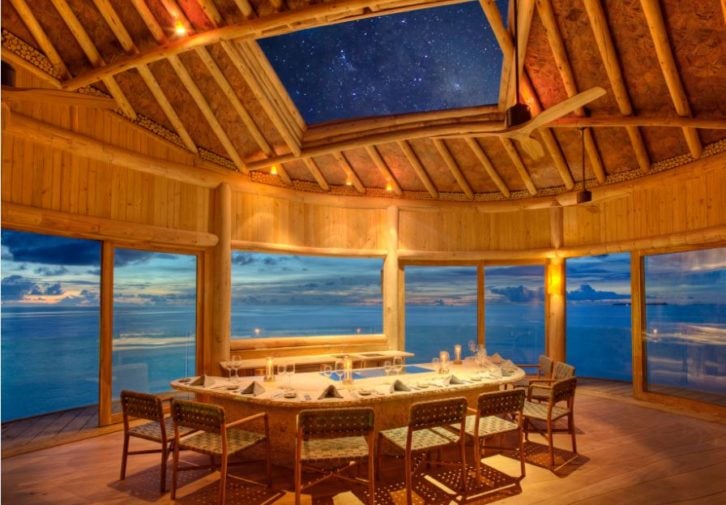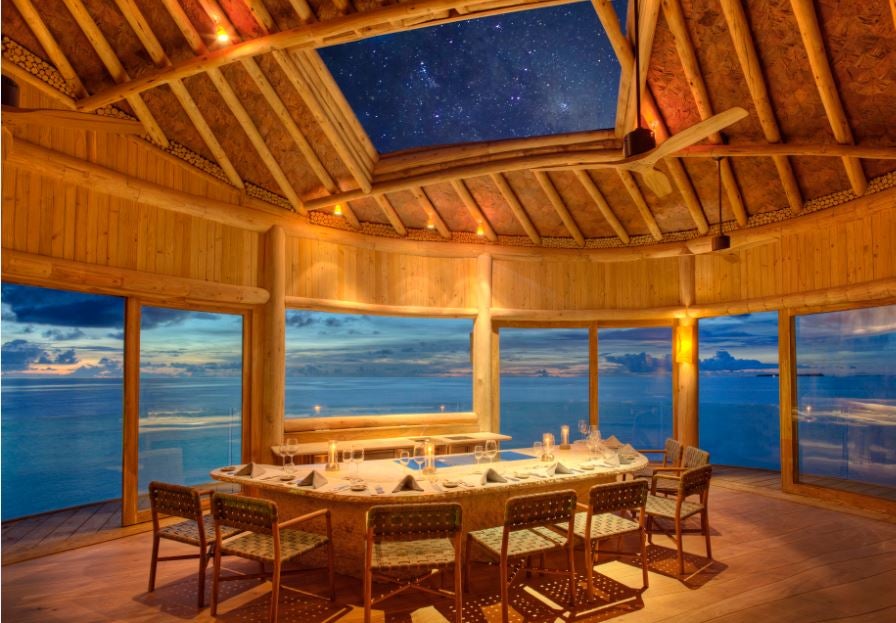 By visiting in November you'll have a chance to dine on a special meal prepared by chef Yoann Conte of the two-Michelin-starred French restaurant Bord du Lac or chef Pere Planaguma of the two-Michelin-starred Spanish restaurant Les Col.
December will then see the appearance of chef Tim Raue of the two-Michelin-starred eponymous restaurant in Germany and Ronan Kervarrec of the two-Michelin-starred French restaurant La Table de Plaisance. More dinners will be taking place throughout 2019 featuring chefs such as Tom Aikens of the two-Michelin-starred London restaurant Tom's Kitchen, Guillaume Bracaval of two-Michelin-starred French restaurant Michel Troisgros and Maxime Meilleur of three-Michelin-starred French restaurant La Bouitte. More events in the series will be announced soon.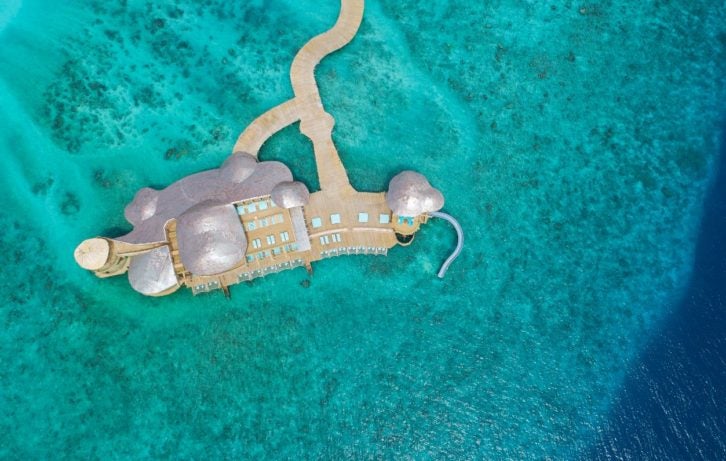 "Gastronomy is now one of the most important factors when deciding where to stay, especially in the luxury travel segment when 'good food' is no longer enough," says Soneva's CEO and co-creative director Sonu Shivdasani. "We focus on creating rare, lasting experiences for guests and part of this is welcoming these incredible chefs to create their renowned dishes using our organic and locally sourced ingredients. We hope that our guests will experience a life-changing meal when they stay with us, and we are delighted to have this opportunity to partner with the Michelin Guide."
Soneva's Festival of Color will also welcome explorers, free-divers, astronauts, astronomers, authors, wellness experts, wine producers and sake experts among many more visiting experts.
See the full list of events over at soneva.com/festivalofcolour.