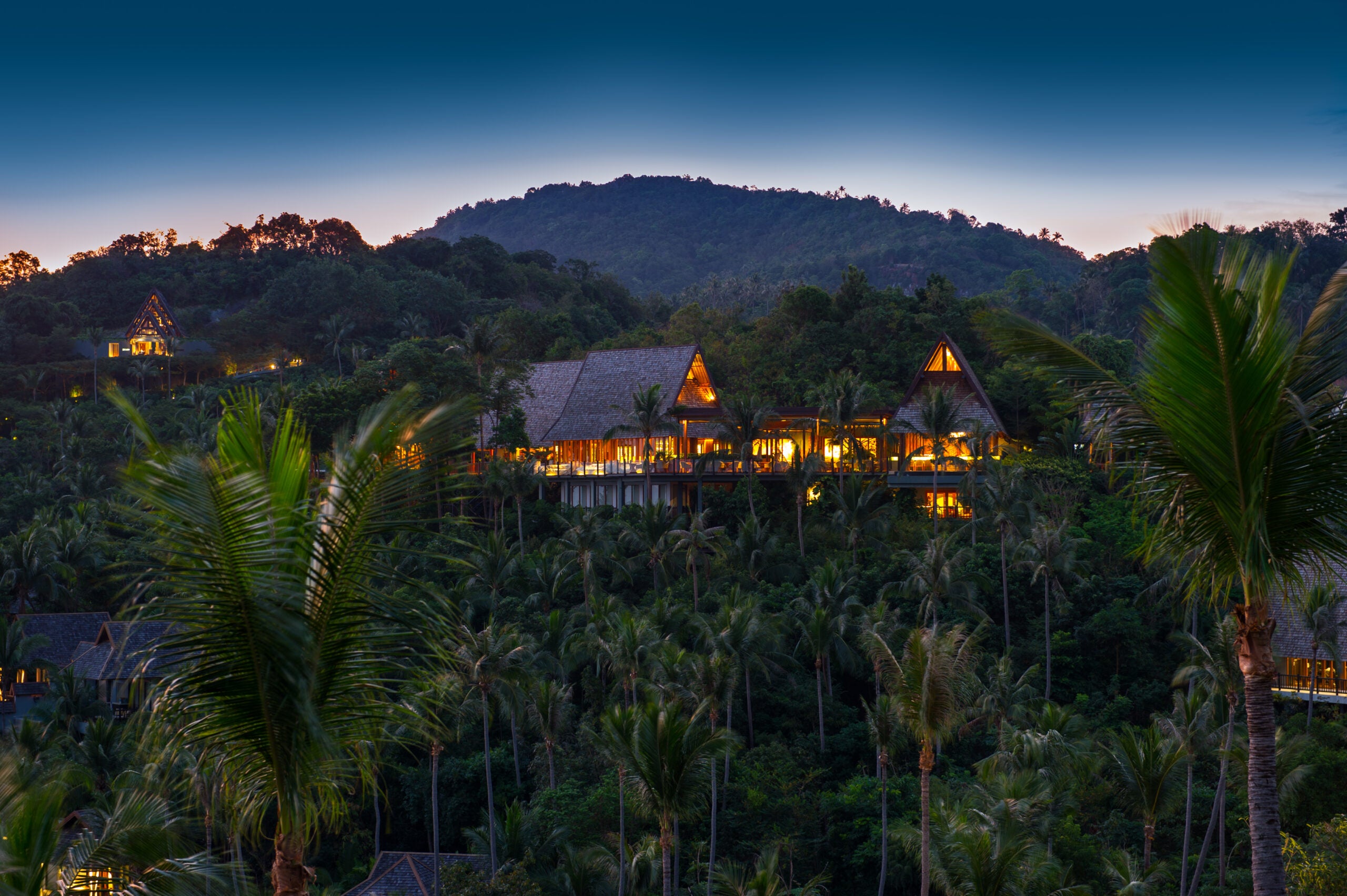 Olfactory memory is a powerful thing, and when it comes to relaxation, there are few fragrances that evoke a tranquil ocean setting more vividly than coconut. In Thailand, a stone pathway hemmed with palm trees and flourishing greenery leads to The Secret Garden Spa at Four Seasons Koh Samui, where nourishing coconut treatments take guests to a state of beachside bliss.
With its name alone conjuring serenity and seclusion, The Secret Garden Spa is centered on Thai tradition. Healing rituals using time-honored herbal remedies restore the body with plants grown on site. Hydrating coconut is a prominent ingredient in spa treatments, combined with a "secret" blend of lemongrass, turmeric, tamarind, and ginger helping to relieve pain, ease inflammation and stimulate circulation. An array of massages, scrubs, wraps and facials begin with a foot cleansing ceremony utilizing coconut oil, jasmine rice and milk powder to combat fatigue, followed by a spritz of potent kaffir lime essential oil.
Unwind in the tropical ambience with a signature Kala Coconut massage, incorporating local deep-tissue techniques using kala (smoothly finished, half-coconut shells) and virgin coconut oil made exclusively on the island for Four Seasons Koh Samui. Or, indulge with the Samui Fusion Massage which combines Thai stretching and oil massage. Pampering for this treatment involves a fresh ginger paste, drawing out excess heat and energizing the spine and shoulders, dynamic movements and rhythmic stretches to reinvigorate muscles, and a refreshing essential oil massage.
Take in the stunning white-sand beach setting from 10am-3pm daily when treatments are available beneath the shade of coconut palms to the tune of lapping waves. Beside the turquoise water, guests can recline on the beach while sipping from a chilled Samui coconut after a sumptuous massage.
Find your personal paradise at the sprawling Five Bedroom Residence Villa with Pool. Comprising a remarkable 16,172 sq ft, the suite is a Koh Samui sanctuary positioned to overlook the Gulf of Thailand and surrounding islands. The hillside suite includes four king-size bedrooms and one twin bed, each with its own full bathroom, a guest powder room, spacious living room, formal dining area and kitchenette. Outside, you'll find two rain showers, an expansive pool deck and two private infinity pools for taking a peaceful plunge.
Four Seasons Resort Koh Samui Thailand is located at 219 Moo 5, Angthong Koh Samui, Surat Thani 84140. For more information, please visit fourseasons.com/kohsamui.