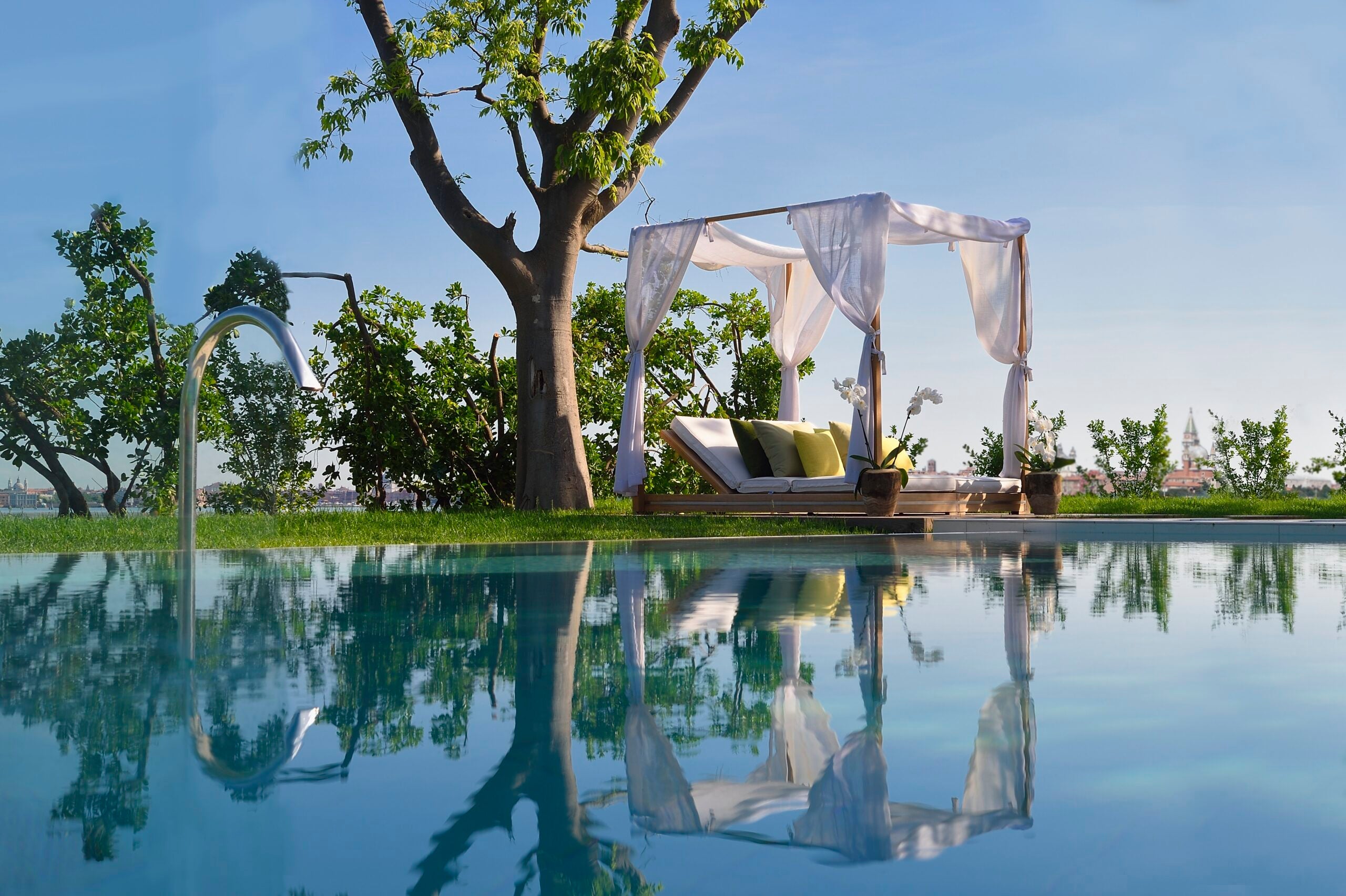 By Olivia Cuccaro
When choosing a Spa of the Week, nothing impresses us quite like a destination-inspired treatment. In Italy, that special local influence is, of course, olive oil. JW Marriott Venice Resort & Spa is using its very own olive oil to create a "Mediterranean Bliss" experience that combines the cultural significance of olive oil with its benefits for the skin.

For optimal tranquility, JW Marriott Venice Resort & Spa is situated on its own private island, Isola delle Rose. Home to over 100 native olive trees, JW Marriott Venice's exclusive location allows the production of olive oil that makes its way into Venetian cuisine and spa treatments. JW Marriott Venice's GOCO Spa stands as the largest spa in Venice, housed in an elegant 20th-century building overlooking the peaceful water. GOCO Spa features eight treatment rooms, a spa suite, sauna, bio-sauna, hammam, gym and a heated indoor vitality pool that extends outdoors through a movable glass wall. Relax in the spa's outdoor garden and wooden parterre for calming yoga classes and meditation, or book half day/full day wellness program based on your individual needs.
The signature "Mediterranean Bliss" treatment is designed to exfoliate, nourish and soften skin with olive oil and sea salts. Each treatment is then personalized with a choice of Mediterranean aromatic herbs grown on the island, including: lavender for relaxation and peace, thyme for its stimulating properties help to slow the aging process and fight visible signs of time, lemon grass for its brightening of the skin and citrus perfume, rose for its elasticity and toning of the skin, rosemary for the release of tiredness and muscle tensions and sage for its restorative scents, help with insomnia and relief of tensions from your mind. The 80-minute treatment also features a full body massage enriched with small bags of regional herbs.
Continue your journey of serenity to the resort's top accommodation, Villa Rose. Set in its own gardens facing out over the lagoon, the two-level villa features two master bedrooms and one bedroom, three bathrooms, a living room, dining room and private pool.
JW Marriott Venice is located at Isola delle Rose, Laguna di San Marco, Venice 30133, Italy. For more information, please visit marriott.com.