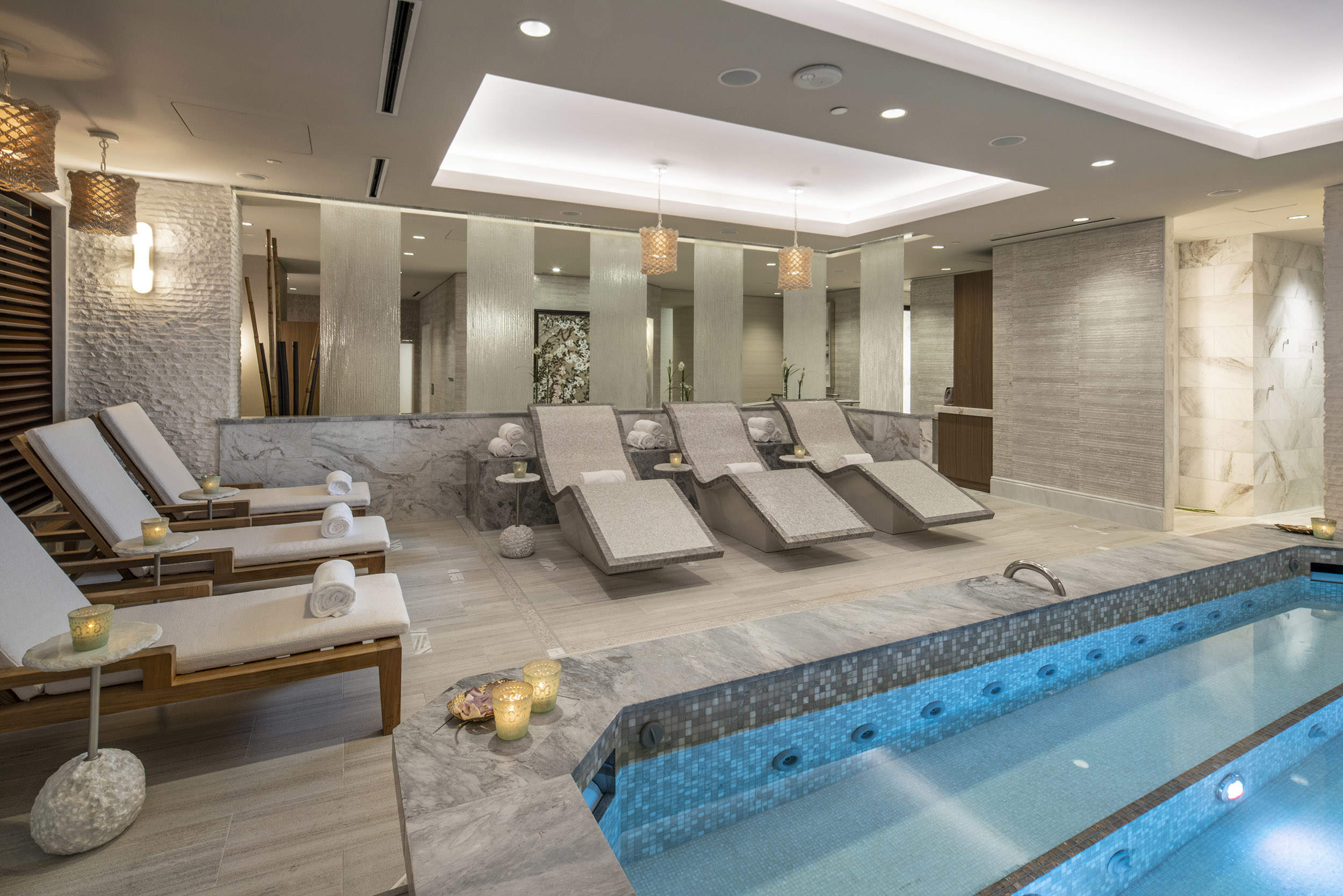 Houston's only AAA-Five Diamond Hotel, The Post Oak Hotel at Uptown Houston, wouldn't be complete without an equally as appealing spa. The Spa, complete with light wood, marble and neutral-gray accents is an utter delight, a contemporary and lavish oasis that offers a reprieve from the hustle and bustle of the outside Houston metropolis.
[See also: Top Suites in the World – The Presidential Suite, The Post Oak Hotel at Uptown Houston]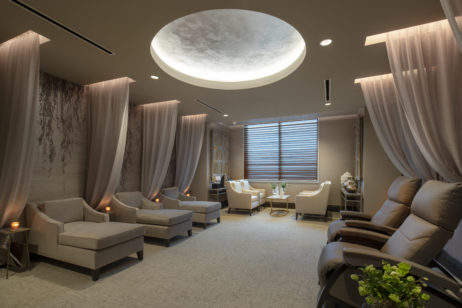 The Spa has a strong focus on wellness, including anti-aging treatments and holistic rituals from all over the world. In its 20,000-sq-ft space are multiple treatments rooms plus a couple suite, tranquility pools with body-contouring daybeds, an aromatherapy steam room, saunas, thermal showers and quiet lounges with zero-gravity chairs.
The spa is the first in Texas to use French spa brand, Cinq Modes, offering treatments from around the world (including Brazil, Japan, Polynesia, Bali, Morocco, Switzerland, India and Thailand). These treatments incorporate rituals that are native to said locations with a distinct focus on mind-body balance.
In-Skin facial system has chosen The Spa at Post Oak to be the exclusive carrier of its German- and Italian-technology: the "In-Skin Ultimate Radiant Complexion." In this treatment, indulge in its microdermabrasion, oxygen-enhancing, LED lighting functions including an air massage. Together, this results-oriented facial can help you achieve your goals through a consultation with the in-house specialist.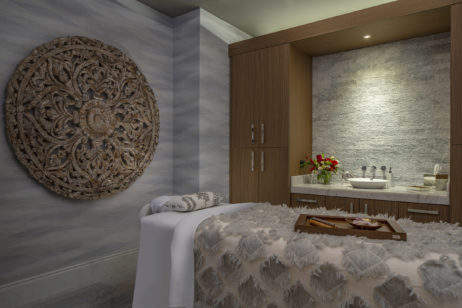 The spa also has your classic massages; facials; body treatments, such as the Brazilian Tone and Firm; mens' therapies. such as facials, massages and our favorite, On The Rocks, a grooming therapy while enjoying a scotch; and add-ons, like lip masks, collagen hand, feet and eye masks and aromatherapy.
After your treatment, enjoy the saunas, steam rooms and relaxing pools for a full day of indulgence.
The hotel, already a favorite among Hollywood stars and music moguls, has 250 rooms and suites not including the high-rise residences next door. Reserve the two-bedroom, 5,000-sq-ft Presidential Suite. It has private elevator access, media room, fitness room and secluded terrace, so it's almost like a private residence overlooking all of Houston. Get exclusive use of the hotel's Rolls-Royce by having your concierge book in advance so you can discover all of the art, culture and shopping of this up-and-coming city.
For more information, visit thepostoakhotel.com