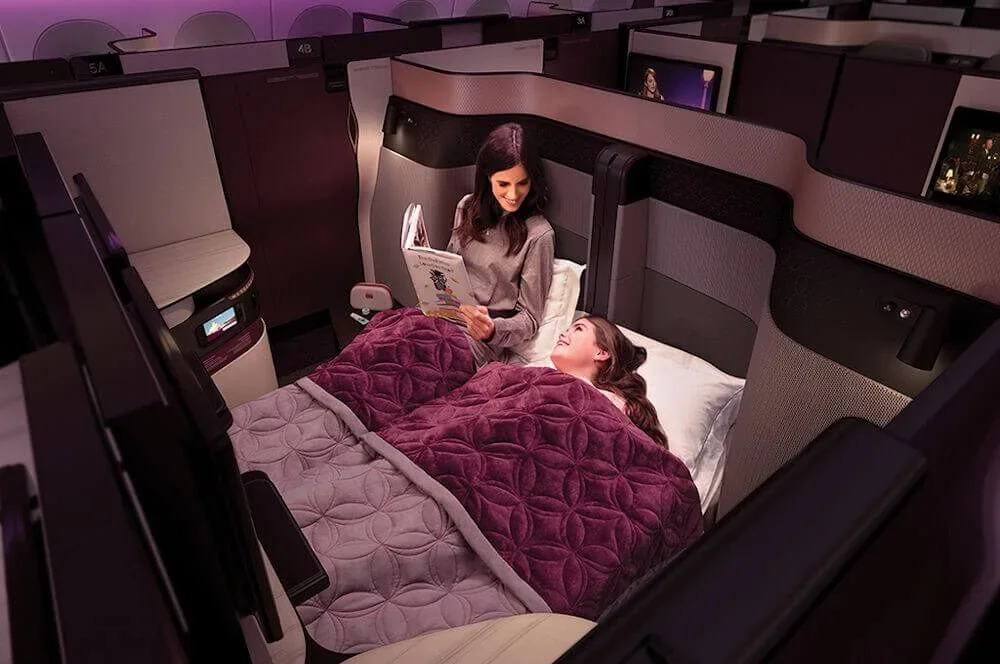 Island hopping across the Mediterranean; boat parties down the Rhode Island coastline; dancing into the morning in Ibiza. Three cheers for summer, and for the unprecedented access to the world's stage modern transport grants us. One or two global excursions no more: today, the super rich can take full advantage of long haul flights to dine in Los Angeles, catch Wimbledon in London and welcome in the new day in Tokyo.
The first-class experience of international flights have never been more luxurious, and private jets are easier to access than ever. And yet even a short flight can impact our health, whether it be sleeping, nausea, or just seemingly endless bloat, let alone a season of frequent long-haul flights across continents and time zones.
Luckily, the next generation of the international jet setters have a way around this; and – perhaps unsurprisingly – these tips and tricks of the trade are not as inaccessible as good energy levels (and the perfect toned stomach) after a 10-hour flight can seem to be. From the obvious to the genius, the transition from bed cot to beach club has never been easier.
[See also: How Much Does It Cost to Own a Private Jet?]
Skincare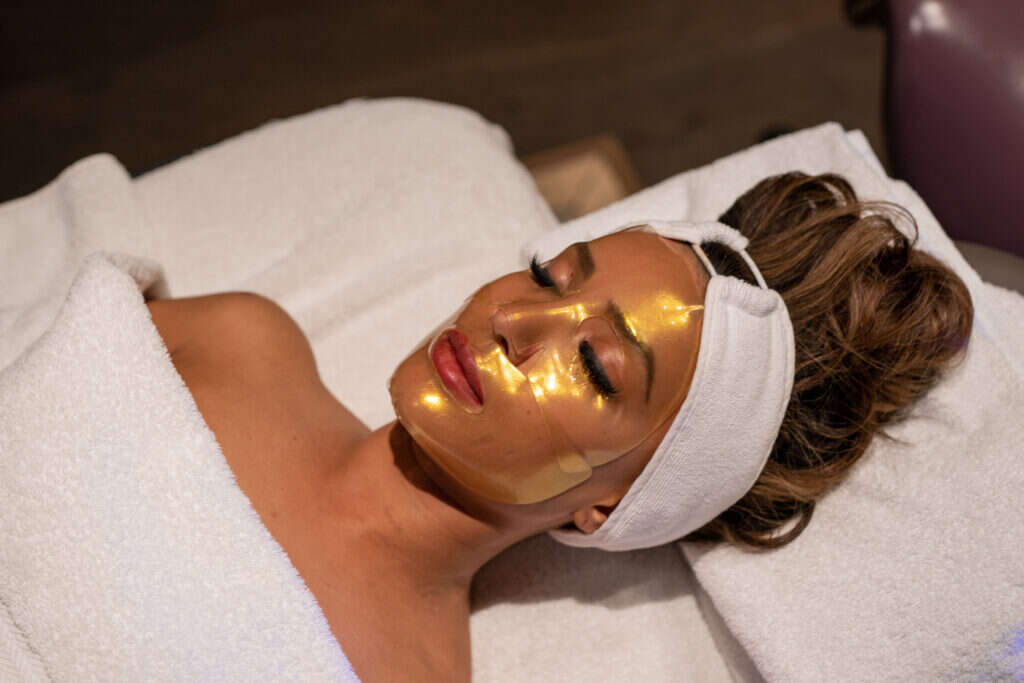 Hours upon hours of remaining sedentary is, to many of us, dull and uncomfortable. It is also, however, the perfect opportunity to seriously refresh your skin through investing in some of the globe's finest offerings of skincare. While limited air circulation and high altitude can wreak havoc upon even the healthiest of faces, there's never a better time to pull up those privacy walls, sit back, and relax in your own cocoon of self-created spa.
First up is hydration: we can't recommend slathering your face (and neck!) in premium heavy-duty moisturizer enough. A long-time hack of models flying from runway to runway, we like Augustinus Bader's The Rich Cream ($290) – in the carry-on friendly 50ml, naturally – for its firming and toning qualities upon the face, and La Mer's Crème de la Mer ($380) for the cream's immediate calming and rejuvenating effects.
Otherwise, the LiftDefine Radiance Face Mask ($105) by Shisheido remains the insider's favorite for superbly moisturized skin that appears both noticeably more youthful and toned after a few weeks of usage. We used to say flying ages us; but for the globe's super-rich on long-haul flights, it's quite the opposite.
[See also: Inside Shane Cooper's Signature A-List Facial Treatment]
Body
Even just the mere idea of getting off an airplane and being on a beach can trigger those of us that suffer from severe post-flight bloat with anxiety. And no, unfortunately, often it's not just in your head; as air pressure is lower in the cabin than it is on ground, gas expands throughout the body, triggering bloating, gas, constipation, and nausea.
Yet summer schedules are packed and relentless, with often no time to let the body recover. For optimal baggage claim to poolside confidence, Joanne Evans of London's acclaimed Skin Matters clinic – a particular favorite with Europe's young royalty and fashion set alike – recommends finding a local spa or clinic that offers infrared light therapy, such as a Dermalux machine.
If in London, the Skin Matters Body Balancer massage specifically targets water retention, the main cause of body bloat. We also like the Aman Spa New York for its grounding scrub and wrap ritual, which stimulates circulation and boosts the lymphatic system, whilst the Six Senses Ibiza Spa offers a 'biohack' menu of various 20 to 30-minute-long treatments that kickstart the body's natural recovery process with pioneering technology.
Otherwise, "a good massage and lots of anti-oxidants," Evans says cheerfully. "Protects the skin cells, strengthens the cells… All helps protect against bloating and gas."
[See also: The Best Urban Spas of 2023]
Eating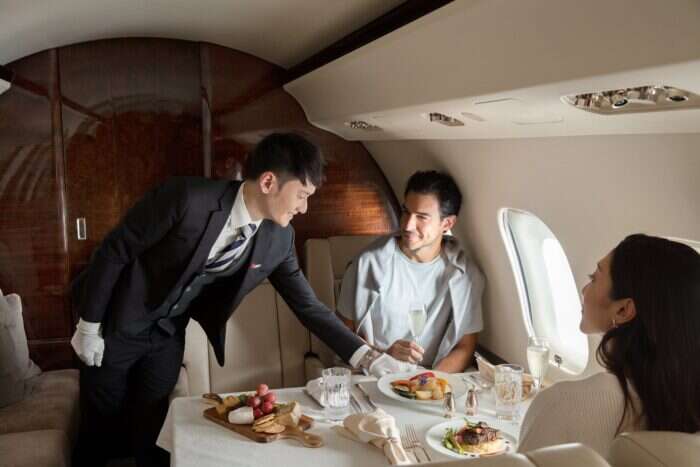 With some long-haul flights coming in at 18 hours non-stop – that's the Singapore to New York route, courtesy of Singapore Airlines – and much of the onboard activities being oh-so snack-friendly, eating is an unavoidable part of any international flight.  
So what should we gravitate towards? "Eat easily digested foods," professor Peter Hackett, member of the University of Colorado's Altitude Research Center, told Elite Traveler. "And eat lightly."
Light, non-greasy meals and snacks are your friend, and heavy offerings – especially those high in salt – are to be avoided to minimize bloat, nausea, and gas. Airline in-house dining will often have multiple choices for those seeking healthier alternatives; Emirates' first class sample menu offers pan-seared salmon trout with sweet potatoes, a considerably lighter dish than its pan-fried beef tenderloin.
And bad news for those that enjoy a refreshing gin and tonic during a flight: to avoid bloat in particular, Hackett advised to minimize carbonated beverages. However, he gave the go-ahead for caffeine products, saying they will counteract fatigue, which does make the all-too-early start to the day that flying often demands a lot easier.
[See also: The Difference Between First Class and Business Class]
Hydration
Sometimes the oldest advice is the most effective. Not particularly glamorous, admittedly, but one of the most successful means to beat the bloat and eliminate altitude nausea is good old-fashioned water. And lots – but not, of course, too much – of it. One runway model (who asked to remain anonymous) that flies long haul often attributes her physical health and perky disposition when back on dry land to "copious quantities of H2O."
"I get through about two liters some flights," she said. "Especially if flying first class or business, flight attendants are more than happy to top up my reusable bottle throughout the flight." Good for the body, and good for the environment; we're in.
Our favorite this season is the uber-luxurious Dior Aqua Bottle with Shoulder Strap ($880), a bottle so fashionable it's already one of our top accessories this summer. And it's just as useful on ground as it is in air; no matter where your summer takes you, this bottle keeps liquids cool for a glorious 24 hours. Or, as is the case for many of the super-rich of long haul flights, until the next airport.
[See also: What is Quiet Luxury?]