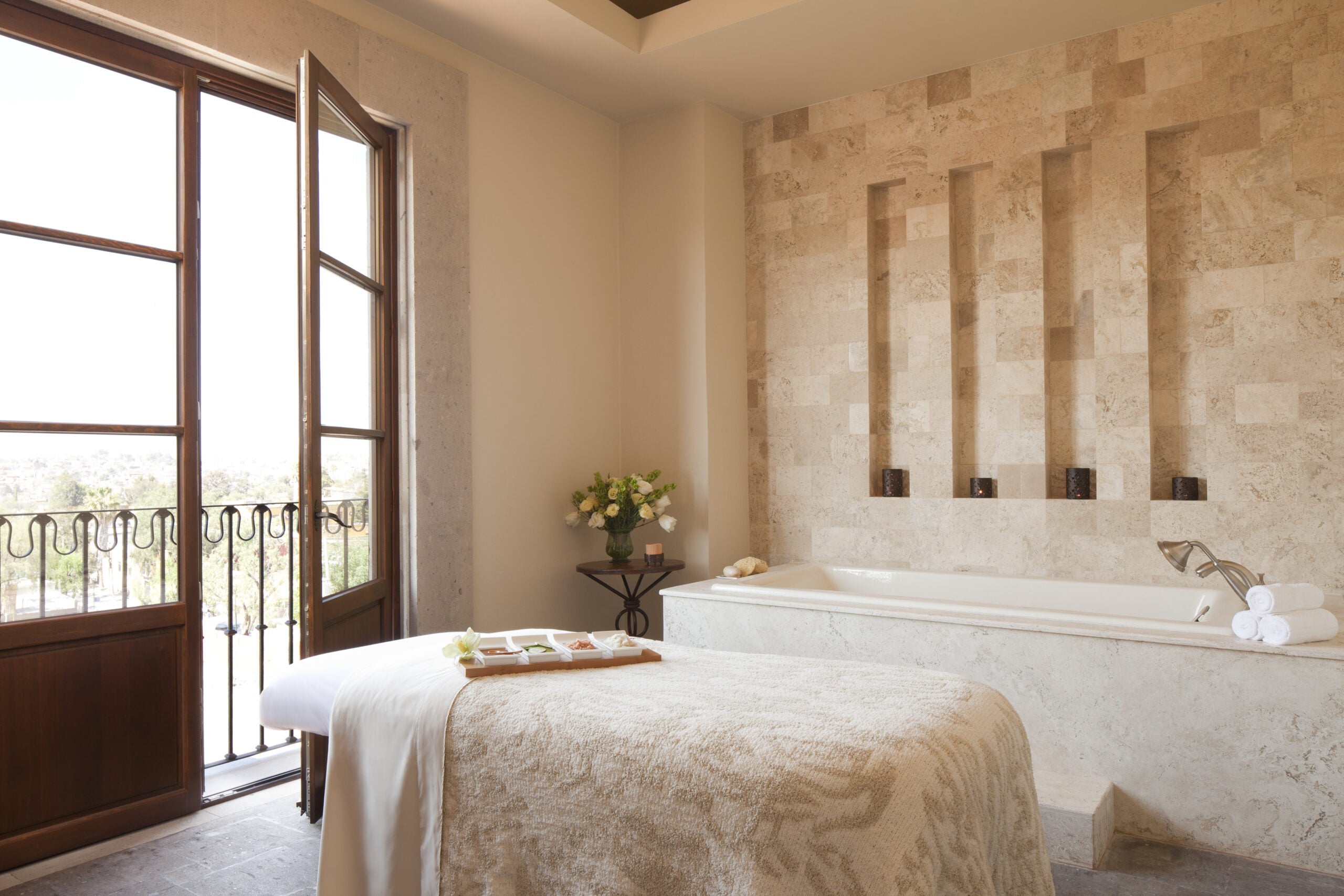 When we think of a luxury escape, sun (and plenty of it) is a key checklist item for many a vacationer. But what about the moon? The sun's nighttime counterpart has been looked to for centuries as a source of healing and energy, and in central San Miguel, Rosewood San Miguel de Allende is incorporating these ancient beliefs into treatments at the serene Sense spa.
Perched on the top floor of La Casona at Rosewood San Miguel de Allende, Sense spa comprises separate relaxation facilities for men and women complete with saunas, steam rooms and a fitness center. Signature treatments focus on Mexican healing traditions, utilizing indigenous ingredients in an array of spa journeys, body treatments, skin care and grooming for overall well-being.
Inspired by the power of the moon's cycle, the spa has unveiled a new treatment menu drawing on Otomi native culture. The regional group worshipped the moon god, Metztli, believing that our individual levels of energy are inextricably linked to the moon phase. At Sense, the new Cures from Metzli experience delves into ancient herbal remedies that are integrated through different types of healing massage. Traditionally, the remedies are said to alleviate symptoms caused by the present moon phase, including physical pain, mental stress and body ailments.
For the ultimate pampering experience, book the Sense Signature Retreat. The personalized spa day is tailored to the specific needs of the guest through a signature massage, clarifying facial, manicure and pedicure. Pause for a restful lunch with time to take in your tranquil surroundings.
Just north of Mexico City, Rosewood San Miguel de Allende has earned Elite Traveler credentials with a spot on our list of Top 100 Hotels in the World for 2018. Spend your Mexican getaway in the top-floor Rosewood Suite, with 2,900 sq ft of hacienda-inspired charm including a king-size bed, full marble bathroom and plunge pool with magical views of the skyline.
Rosewood San Miguel de Allende is located at Nemesio Diez 11, Colonia Centro, San Miguel de Allende, GTO 37700 Mexico. For more information, please visit rosewoodhotels.com.