Dublin is an attractive city to visit, manageable in size and so very walkable. It has the idyllic park St Stephens Green, the river Liffey and plenty of architectural gems such as Trinity College and The Wardrobe Tower of Dublin. Tucked away among all this are some fine restaurants, the jewel in the crown being Restaurant Patrick Guilbaud. Since 1981 this establishment has been serving classical French cooking of the highest order, and for over two decades it has been the only restaurant in the country to be awarded two Michelin stars. A recent refurbishment has brightened up the dining room, and you will enjoy a sequence of finely crafted dishes. You might start with fine cheese gougeres, followed perhaps by wild Irish salmon and then a caramelized sweetbread with girolle mushrooms.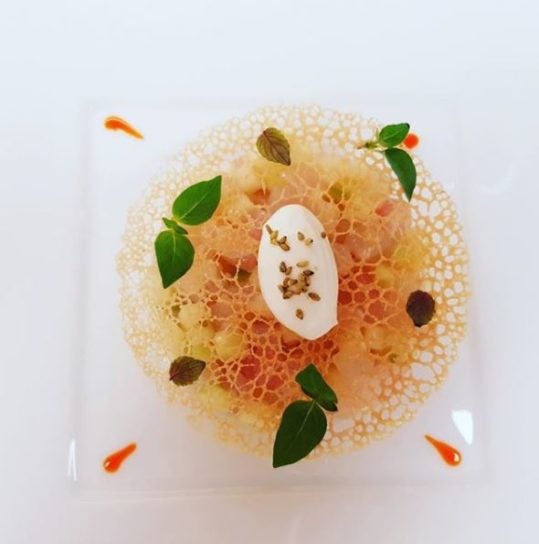 Less grand in style, but barely less capable in the kitchen department, is The Greenhouse. The cooking is precise, with its signature dish of foie gras royale with smoked eel and Granny Smith apple a masterpiece of flavor balance, as attractive to taste as it is to look at. Ingredient quality is high, shown by a slab of wild turbot from a gloriously huge fish, or Anjou pigeon with its flavor enhanced by black truffles. I have had several fine meals at The Greenhouse over the years, dating back to before it gained its richly deserved Michelin star.
The most fashionable restaurant in Dublin, and by far the toughest reservation at the moment, is Heron and Grey. This is buried away in a distinctly unassuming location at the far end of a market on the outskirts of the city, with just a few tables and a tiny open kitchen. There is a no-choice menu and each dish is served to all the diners simultaneously. The menu changes weekly but expect lots of vegetables, many of them from the kitchen's own allotment. Unusual flavor combinations and exotic ingredients abound, as in a dish of celtuce dumpling with ginger and Japanese parsley with shiitake mushrooms. It's tricky to pull off, but Heron and Grey mostly succeeds in walking a culinary tightrope without falling off.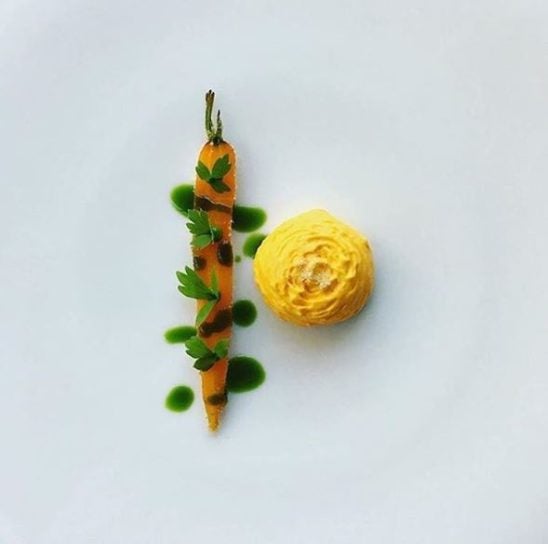 There are two further Michelin starred restaurants in the city. Chapter One is in the basement of the Dublin Writer's Museum, and serves very enjoyable modern dishes such as charcoal-grilled John Dory with Japanese spices and courgette flower. The room is cozy and the service friendly and slick. Ecrivain has an upstairs dining room with a nice conservatory, and serves quite elaborate dishes with many elements. I enjoyed their seared foie gras on toasted brioche, alongside cured foie gras with chicken stock, dried pepper and parsley, vanilla meringue and pistachio crumble, whose many elements combined effectively.
As can be seen, Dublin has a fine selection of restaurants match its other attractions, just what is needed after the obligatory aperitif of a pint of Guinness in a charming pub. By the way, the legend is true: Guinness really does taste better here.
Images: Instagram @restaurantpatrickguilbaud; Instagram @lecrivaindublin