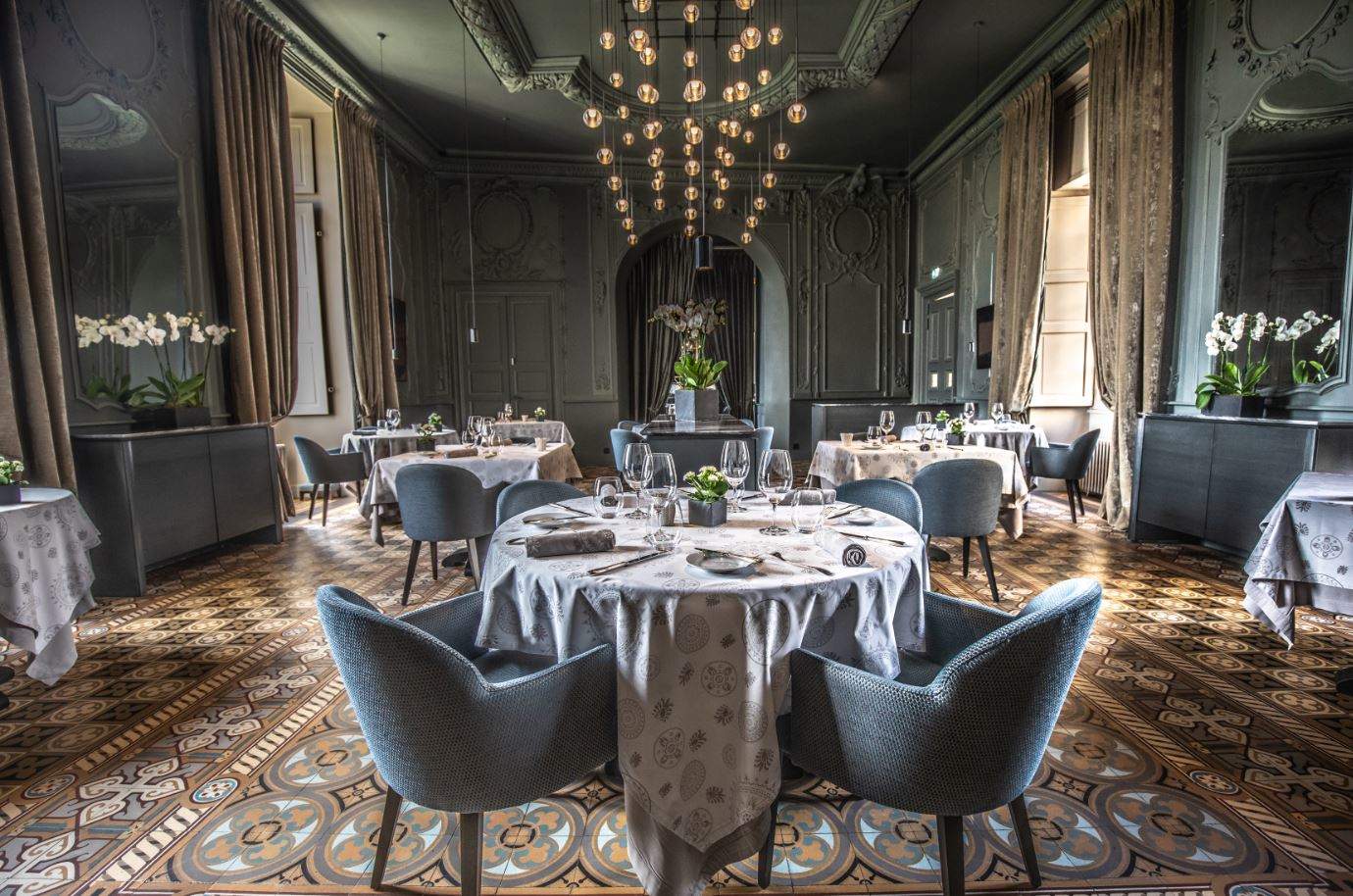 With new restaurants opening up, legendary dining spots reopening after major transformations and chefs coming up with bold new menus, these are the best restaurants to dine at this fall.
Angler
San Francisco, US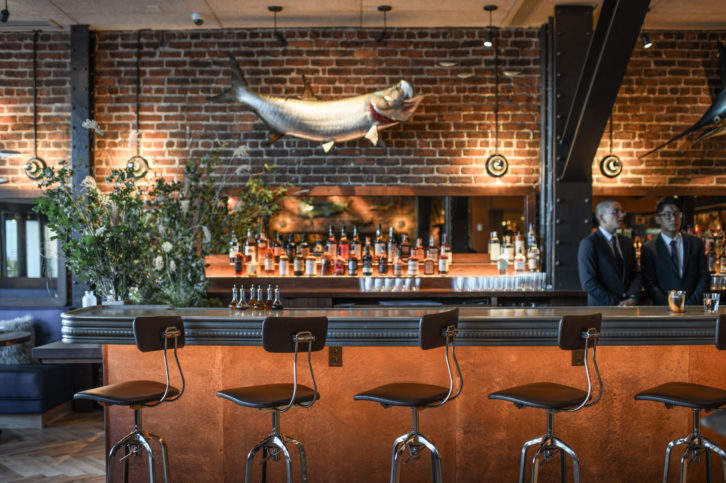 Yesterday saw the opening of this new seafood restaurant on the Embarcadero waterfront overlooking San Francisco Bay by three-Michelin-starred chef Joshua Skenes. With the focus firmly placed on the local bounty and connection forged with fishermen and farmers in the surrounding region, each day's menu is inspired by the ingredients that come in, with the cooking revolving around the kitchen's 32ft wood burning fireplace, which was specifically designed for the celebrated chef's cooking methodology. The extensive wine cellar complements this cuisine with particular emphasis on wines from the Burgundy region of France and stand-out producers from Napa and Sonoma. A carefully curated selection of liqueurs then fill the bar.
anglerrestaurants.com/san-francisco
Le Duèze, Château de Mercuès
Mercuès, France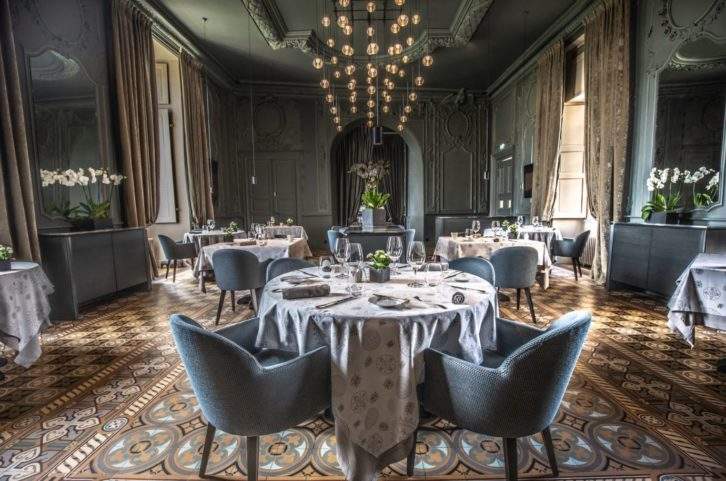 Over the summer, the hotel and wine estate Château de Mercuès in south-west France announced the completion of the one-million-Euro refurbishment of its Michelin-starred restaurant Le Duèze. Since closing in November 2017 the dining room and kitchen has undergone a transformation directed by heritage architect Axel Letellier. As well as new décor and furnishings, including a modern droplet chandelier by Italian designer Vibia, the newly opened restaurant now features a chef's table, bringing diners into the newly designed kitchen for experiential meals in which dishes encompass regional produce such as black truffle. You can opt for a seven-course tasting menu.
Kerridge's Bar & Grill, Corinthia Hotel
London, UK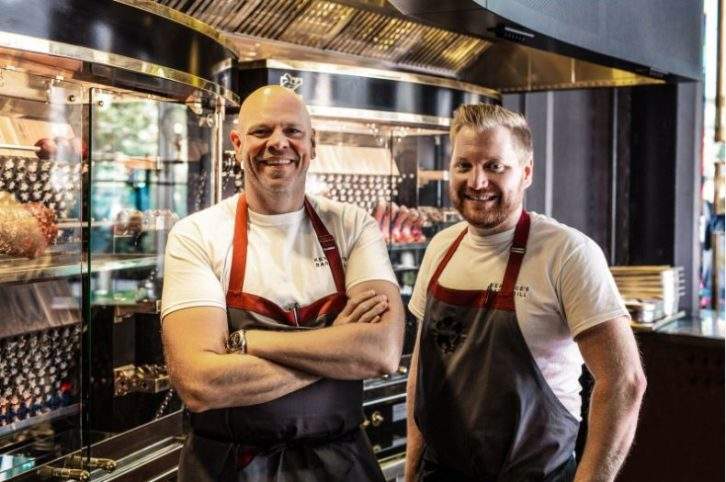 This new restaurant by Michelin-starred chef Tom Kerridge made its debut at the Corinthia Hotel earlier this month. The first London hotel to have been opened by the renowned chef, Kerridge's Bar & Grill now gives people in the city the chance to try the fresh take on classic British dishes he's known for. Expect re-born classics such as fresh Cornish crab vol-au-vent with avocado, green apple and crab bisque; glazed omelette 'lobster thermidore'; and Kerridge's fish and chips with pease pudding, tartar and matson spiced sauce. The dining room is spread across a grand, high-ceilinged space, with a dark green and burgundy color scheme, leather-upholstered dining chairs and button-backed banquettes, a rotisserie, and a bar that's separated from the dining room by a partition of antique mirror panels.
Il Ristorante Niko Romito, Bvlgari Hotel Milano
Milan, Italy
Earlier this month, Bvlgari Hotel Milano announced the opening of its new dining venue, Il Ristorante Niko Romito. This follows the opening of restaurants by this three-Michelin-starred chef in the Bvlgari hotels in Beijing, Dubai and Shanghai. In Milan, the restaurant will be serving a menu Romito has spent two years developing for Bvlgari in which he endeavors to reflect the philosophy of simplicity, synthesis and a quest for the quintessence of flavor, with traditional recipes being drawn on to create contemporary Italian culinary creations. Using fine Italian produce, Romito has created innovative versions of dishes such as the traditional lasagne and tiramisu.
Odette's
London, UK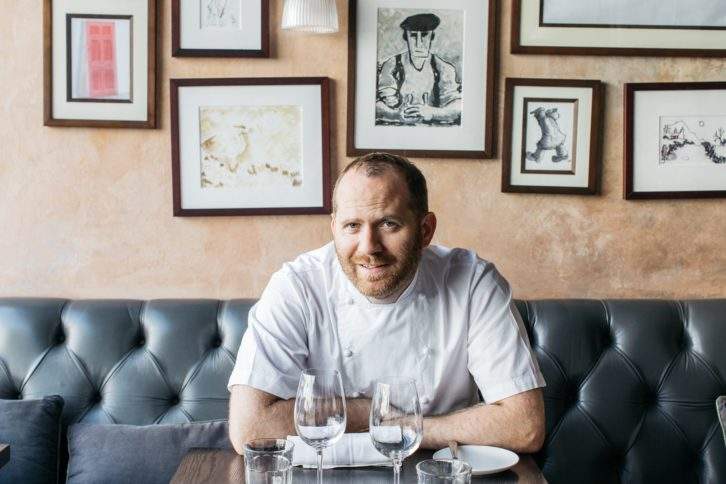 This October, the renowned Welsh chef Bryn Williams is celebrating the 10-year anniversary of his Primrose Hill restaurant Odette's, a site that's been a neighborhood hotspot since 1978 and under the ownership of Williams since 2008. To mark this milestone, the chef is presenting a special menu of the best dishes served up at Odette's over the past decade. These are typically modern interpretations of classic dishes with a focus on sustainability, seasonality and provenance. The anniversary menu will feature favorites like curried scallop, cauliflower and coconut soup with salted grapes, and Odette's Jaffa cake with mandarin and orange curd, which has been a popular dish on the dessert menu for the past six years.
Shang Palace, Shangri-la Hotel, Paris
Paris, France
Following the early September reopening after its seasonal closure, Shang Palace at Shangri-la Hotel, Paris, has announced the launch of a new menu, which comes with tea pairing. The only Michelin-starred Chinese restaurant in the city, the restaurant is led by chef Samuel Lee who for the new menu has revisited the dishes and flavors from his childhood. Try the braised pork belly pyramids served with steamed buns or fried Gillardeau No 2 special oysters accompanied by caviar. These dishes come with the tea master Maître Tseng's tea pairings served according to the traditions of Gongfu Cha ceremony.
Bluebird London, New York City
New York, US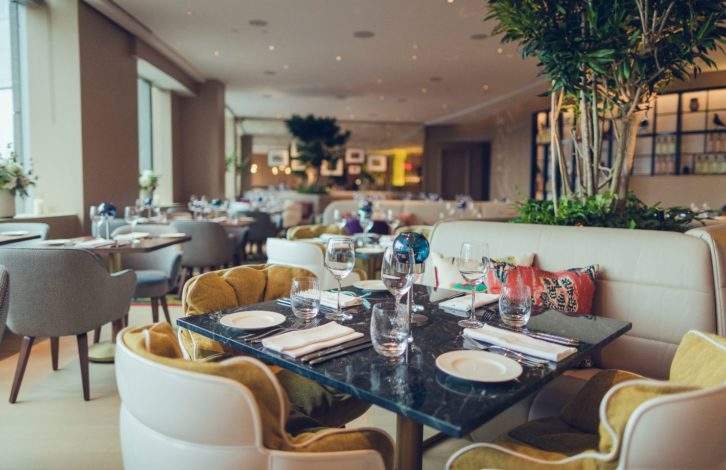 Last week, Bluebird London, a West London favorite, announced the opening of Bluebird in New York. The new restaurant occupies over 10,000 sq ft of the third floor at Columbus Circle, comprising an all-day lounge, wine bar and brasserie overlooking Central Park. On entering you're met with a coffee and wine bar, before coming to Bluebird's cocktail bar and gallery featuring portraits by James Greco. In the 100-seat dining room you'll find a brasserie-style menu combining British classics with local favorites. Tuck into the celebrated Bluebird brunch or dine here in the evening to try dishes like Beef Wellington with mushrooms and Madeira, and fish and chips with minted English peas and tartar sauce.