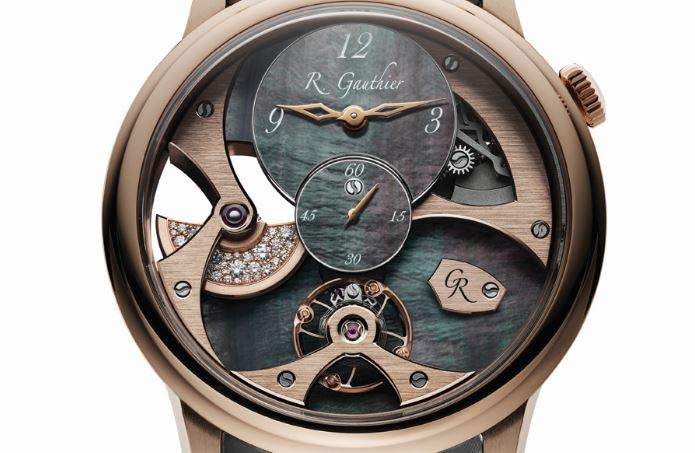 This story originally appeared in the September/October 2018 issue of Elite Traveler.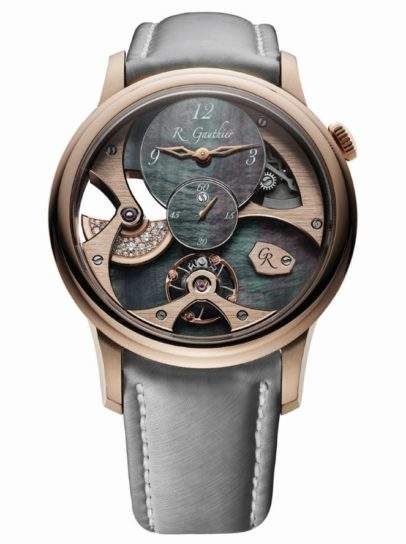 Brands often turn a men's watch into a ladies' watch by shrinking the case size, swapping a mechanical movement for a quartz one and adding diamonds to the bezel. What's more, few independent watchmakers even consider creating a ladies' watch because they don't believe there is a market for one.
Of course, Romain Gauthier has never been one to follow the crowd. After creating his first automatic watch last year, the Insight Micro-Rotor, Gauthier placed the movement in a dedicated ladies' watch during his debut at this year's SIHH watch fair in Geneva. Sharing the same design codes, the Micro-Rotor Lady features a hypnotic white or black mother-of-pearl tiered dial, although the bi-directional 22K gold rotor is sprinkled with the watch's only diamonds, and provides 80 hours of power reserve.
Each color is limited to 10 pieces; for a manufacture that creates fewer than 60 watches each year, that's a sizable percentage of its production and a sure indicator that Gauthier firmly believes in the potential of the women's watch market. Although designing a new movement is very expensive, we can only hope that a dedicated ladies' movement is one of the next steps for Romain Gauthier.
$83,000, Cellini Jewelers in New York, +1 212 888 0505, romaingauthier.com