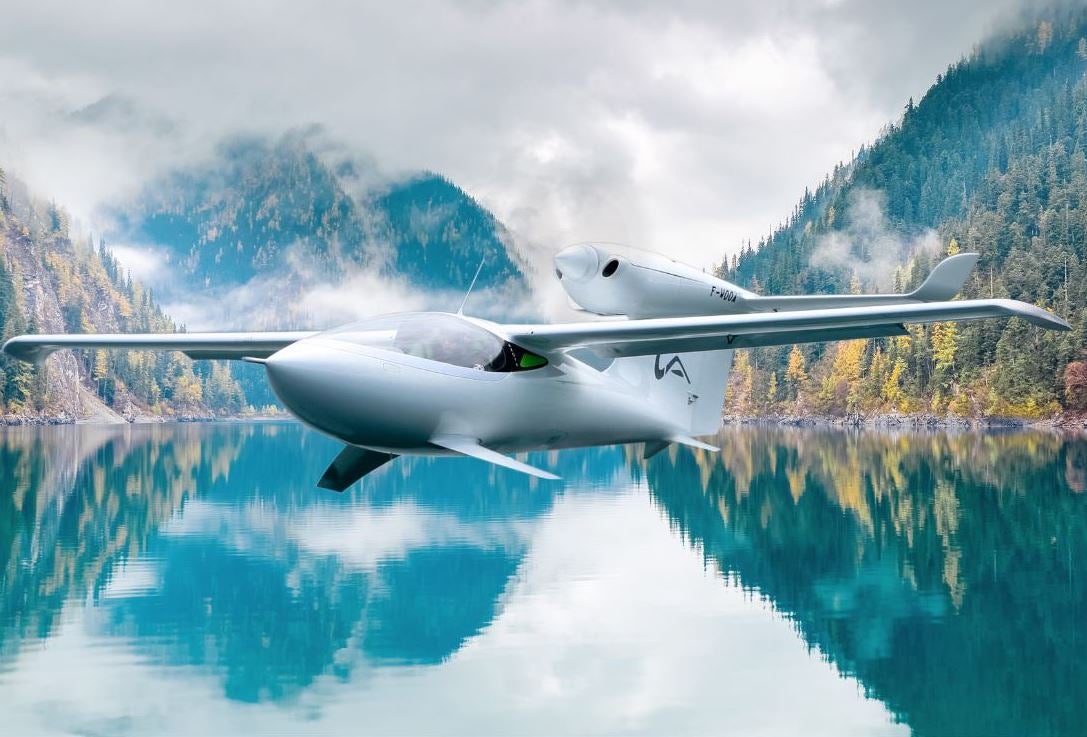 By Lauren Jade Hill
The French creator of light aircraft LISA Airplanes is proving its dedication to innovation in technology and design by producing the AKOYA two-seat amphibious aircraft that can take off and land on water, land or snow. This remarkable seaplane can reach speeds of up to 250 km/h and fly up to 2,000 km in distance owing to its low fuel consumption – a feat that's ground-breaking for a seaplane. Now this small private plane is offering jet owners a new way to travel.
On arriving in the destination the plane's wings can be folded, affording easier storage, with the addition of new technology too, setting the the aircraft apart from other models in light aviation.
It seems apt that this plane was designed by an aviation company that's based in the French Alps, as the new aircraft gives owners the ability to take off from the mountains and land on water at their destination, meeting the designers' ambitions in creating an all-terrain aircraft that is aesthetically pleasing and comfortable as well as easy to fly and an aircraft that performs well.
One of the most significant innovations in the aircraft's design is the use of the company's patented seafoil technology that enables the planes to take off from water; small fin-like wings under the aircraft act in a similar way to the hydrofoils used in sailing, resulting in its ability to perform well in the air while also operating on water.
The aircraft's retractable landing gear is then fitted with both wheels and skis, making it the world's only aircraft that can take off from snow as well as land on water. Additional features include an integrated parachute and high-end finishes that are entirely customizable.
To find out more, go over to lisa-airplanes.com.