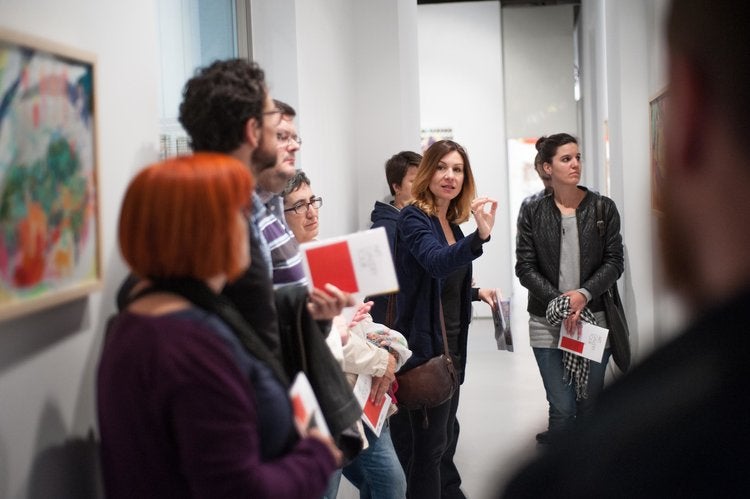 Setting out to offer visitors an insider's view of the contemporary art scene in cities around the world, gallery director and art consultant Sarah Peguine set up Oh-So-Arty, a community of international art guides who can provide bespoke art tours of their home towns.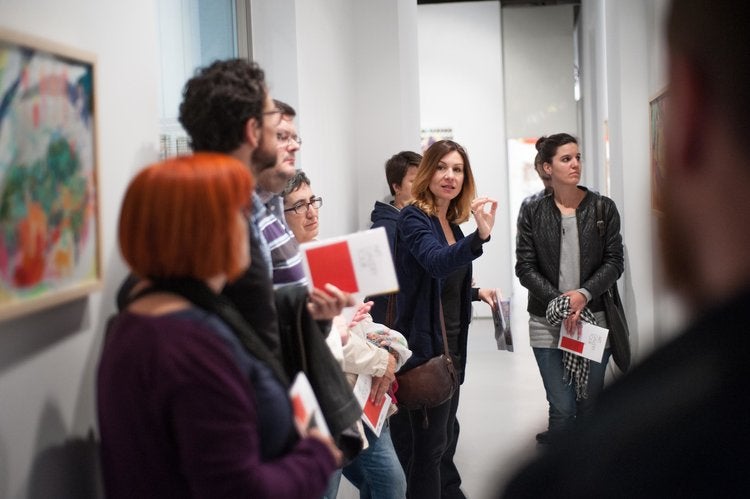 Now covering more than 20 cities, the portal promises to reveal some of the best kept secrets of the international art world. "Oh-So-Arty is first and foremost about fostering the global art community." Peguine explains, "Our tours and online magazine offer a meeting point between art professionals and art aficionados on a global level. We cross borders, continents and cultures with the goal to make the art world more accessible."
On what makes these art tours unique, Peguine tells us: "We curate an itinerary according to your taste and interests, so each Oh-So-Arty tour is completely unique. During the tours, we make sure you get to meet the people who make the local art scene tick. We meet gallery owners, directors, artists and curators who all want to spend time discussing the art with you. We believe that seeing art should be a fun experience."
Continue reading to see Oh-So-Arty founder Sarah Peguine's and some of portal's local art experts' pick of must-visit galleries around the world.
Dvir Gallery TEL AVIV, ISRAEL
"Dvir was one of the first art galleries in Tel Aviv to make the move to the south of the city. In recent years many galleries have followed suit and opened locations in southern Tel Aviv. In addition to working with young local artists they also represent many well-known artists such as Lawrence Weiner and Haim Steinbach. They recently opened a second location in Brussels, Belgium." dvirgallery.com
Recommended by Tel Aviv guide and Oh-So-Arty founder, Sarah Peguine
Image © Instagram @dvir_gallery
Carreras Mugica BILBAO, SPAIN
"Carreras Mugica offers art in an award-winning building conversion. This gallery mixes young artists from around the world (for many of them, it is their first solo show) with more established artists." carrerasmugica.com
Recommended by Bilbao guide, María José Orihuela
Image © Instagram @bibaoartdistrict
3+1 Contemporary Art LISBON, PORTUGAL
"Lisbon is a city of growing importance in the world's art scene. Amid plenty of galleries, museums and artists' studios, each art enthusiast may find something worthy of their notice. 3+1 is a ten-year-old private gallery with a promising and solid selection of represented artists." 3m1arte.com
Recommended by Lisbon guide, Katarzyna Sobczak-Wróblewska
Image © Instagram @bairrodasartes
Pirelli Hangar Bicocca MILAN, ITALY
"The Hangar Bicocca is considered the most innovative art space in town. This foundation is located in an old train factory in the recently regenerated area of Bicocca, north of Milan. The vast rooms and high ceilings always welcome the public with impressive settings and site-specific exhibitions." hangarbicocca.org
Recommended by Milan guide, Sara Cattaneo
Image © Instagram @pirelli_hangarbicocca
Scrap Metal Gallery TORONTO, CANADA
"Situated in a nearly-unmarked warehouse location, this not-for-profit exhibition space is the love child of private collectors. Featuring cutting-edge shows with international artists rarely shown in Canada, (like Walead Beshty and Shinique Smith), the exhibitions are always surprising and worth a visit." scrapmetalgallery.com
Recommended by Toronto guide, Jessica Herzig
Image © Instagram @fogoislandarts
Galerie Chantal Crousel PARIS, FRANCE
"Chantal Crousel and her son Niklas are admirable art dealers who have been running the eponymous gallery for 35 years now, revealing international artists like Gabriel Orozco and Haegue Yang." crousel.com
Recommended by Paris guide, Judith Souriau
Image © Instagram @galeriechantalcrousel
For more inspiration and to book an art tour, go over to ohsoarty.com.