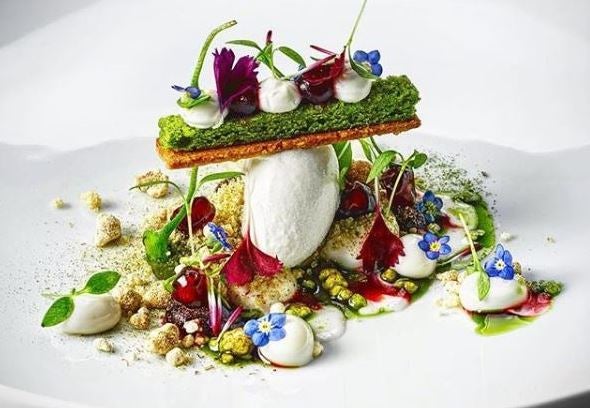 Munich is the capital of Bavaria, in the south east of Germany near the Austrian border. Internationally, many people associate German food mostly with sausages, but this is an out-dated view – even though they do indeed love their sausages in Bavaria. Munich has six one star Michelin restaurants as well as four two star places and the recently promoted Atelier as the city's three star representative. Head chef Jan Hartwig serves very elaborate dishes with many components, yet manages to pull this balancing act off with aplomb. Dishes like veal tartare with Moroccan spices and saddle of rabbit with anchovies were culinary triumphs at a recent dinner there.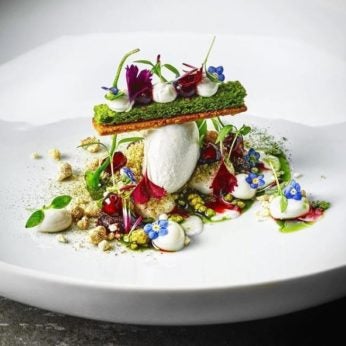 The best-known restaurant in the city is Tantris in the residential district of Schwabing. This has been serving top class food since 1971 and its kitchen has been fortunate enough to have hosted some of the most talented chefs ever to have worked in Germany, including the first ever to get three stars in the country. Since 1991 chef Hans Haas has maintained two stars at Tantris for his classically rooted dishes, such as terrine of duck breast with goose liver parfait. The garish orange décor may look like that of a 1970s nightclub, but the food here is special.
It is worth saying a word about Konigshof, the grand dame of Munich dining with a lovely view out over a handsome square. The restaurant may only have one star, for reasons that elude me, but it serves some lovely dishes in a gloriously old fashioned dining room. Try dishes like freshwater perch with smoked mushroom sauce and calf head terrine while sampling fabulous and under-priced mature Rieslings from their vast wine list.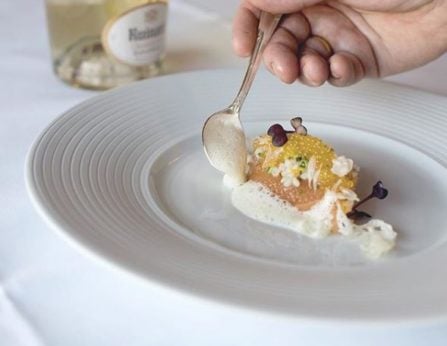 Another two star restaurant is Dallmayr, which is actually best known as the smartest food emporium in town. There is a grand food hall and casual café where you can try assorted local specialties. The smell of freshly ground coffee beans as you wander around the food hall is intoxicating. The restaurant itself serves such as cockerel with wild garlic, morels and cauliflower.
Away from the posh restaurants, Munich has an active food scene. There are plenty of places to try Bavarian specialties, such as weisswurst, a veal and pork white sausage best eaten with mustard. Bavarians love meat, and you might try spare ribs at Rusticana or sausages and beer, or roast pork knuckle and dumplings, at the historical Hofbrauhaus. Plenty of choice awaits you at Viktualienmarkt, the largest market in the city with over a hundred stalls offering all kinds of food to sell, including the local specialty bread, the pretzel, which is a world away from the versions you may have tried at home.
Munich is a vibrant city with a lively food scene at all levels. With its very attractive main park, called the English Garden, and interesting old town with pretty architecture, the city has plenty to entertain the traveler, quite apart from the endless carnivorous delights that the city has to offer.
Images: Instagram @bayerischerhof_munich; Instagram @hotelkoenigshof_munich