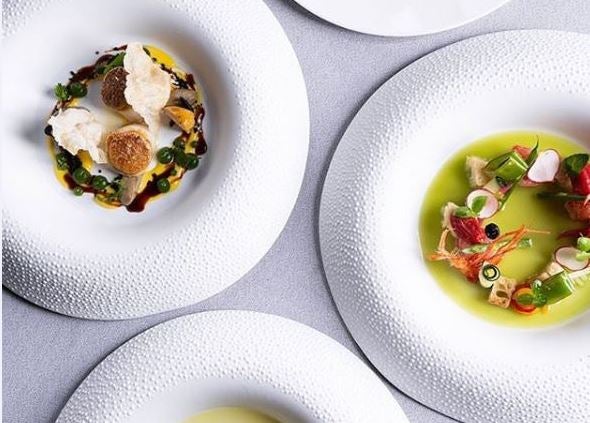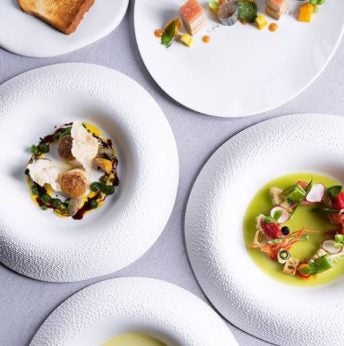 The inhabitants of southern Italy refer to those in the north rather disparagingly as "polenta eaters", but there is a great deal more to the cuisine of northern Italy than that cornmeal staple. Just an hour north of Milan is the region known as the Italian Lakes. As well as being striking beautiful, the numerous lakes in this area are home to some glorious restaurants. Villa Crespi lies on the banks of lake Orta and is a Moorish style villa with a two Michelin star restaurant and very pretty gardens. The cooking is modern Italian, serving beautifully fresh red mullet with turnip tops and smoked cheese, as well as more familiar dishes like linguine with baby squid.
In the same region and near lake Maggiore is the tiny family-run Al Sorriso, where Luisa Valazza does the cooking and her husband Angelis runs the front of house. I have had some terrific meals here, with dishes like local Fassone beef tartare and superb pumpkin risotto. Other fine restaurants in this region include Piccolo Lago with its remarkable setting on lake Mergozzo, and the cutting edge Lido 84 on the shores of lake Garda.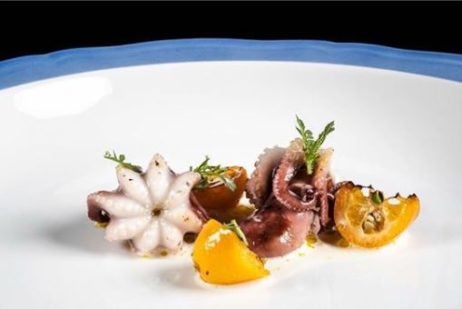 East of Milan are a pair of three star Michelin restaurants. Da Vittorio near Bergamo has a lovely hillside setting. Here you might eat paccheri pasta tubes stuffed with local tomatoes Parmesan and a touch of chilli, or a trio of langoustines cooked in different styles.  A little further east and south is Dal Pescatore, where Nadia Santini makes perfect risotto of sweet peas and porcini mushrooms, and deceptively simple seafood dishes like sea bas with celery and leeks.
In Milan itself is one of my favorite restaurants in Italy. Il Luogo di Aimo e Nadia, a family-run restaurant in a suburb of the city that has been running since 1962, keeping two Michelin stars for almost three decades. Aimo and Nadia Morino have some help in the kitchen these days, but the simple yet stunning recipes are still executed perfectly. The signature spaghettone with spring onions, red chilli, olive and basil is a delight. This being Milan, you can also eat more elaborate fare at two Michelin star Seta in the Mandarin Oriental Hotel, which does particularly impressive desserts.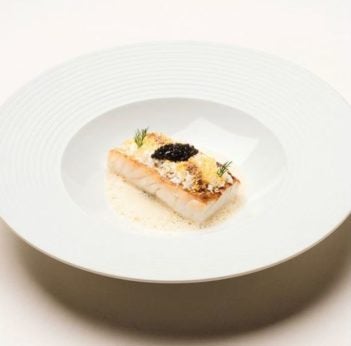 Moving east to Venice, you can avoid the tourist trap restaurants that infest this city by dining at Quadri, which has a stunning setting on St Marks Square itself. It is the sister restaurant of Le Calandre, set in the unlikely setting of Rubano, an industrial town an hour north of Venice. Here Massimiliano Alajmo, the youngest ever three chef to gain three Michelin stars, serves both modern and classical Italian dishes with equal skill. Le Calandre offers perfect saffron risotto and delights such as suckling pig with beetroot and olive sorbet. Further north, up in the Dolomites, is St Hubertus, where chef Norbert Niederkofler recently gained a third star for his modern alpine cuisine. As can be seen, northern Italy is a veritable mecca for any gourmet.
Images: Instagram @villacrespi; Instagram @ristorantelido84; Instagram @mo_milan