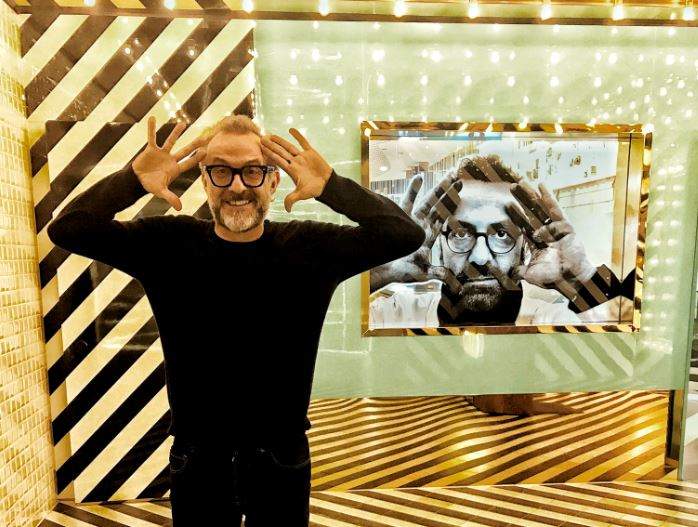 Massimo Bottura's first restaurant outside Italy, foraging at a Los Cabos resort, and a new addition to London's dining scene — these are just some of the culinary hot spots making up our pick of the world's best places to eat in March.
Torno Subito
Dubai

Internationally acclaimed chef Massimo Bottura has just opened his first restaurant outside Italy. Torno Subito is the brand new dining spot at W Dubai – The Palm, one of this year's major hotel openings. With a name translating to "I'll be back soon", Torno Subito is a throwback to Bottura's childhood memories of holidays spend in Rimini on the Italian Riviera in the '60s. The restaurant will transport diners to 1960s Italy with a laid-back vibe and playful menu of his favorite recipes. Led by chef Bernardo Paladini, the kitchen will cook up dishes like Tagliatelle Al Ragu using the recipe handed down by Bottura's grandmother.  A highlight here will be the Apertifos, pairing a signature cocktail with two bites from the kitchen.
Fogo Island Inn
Canada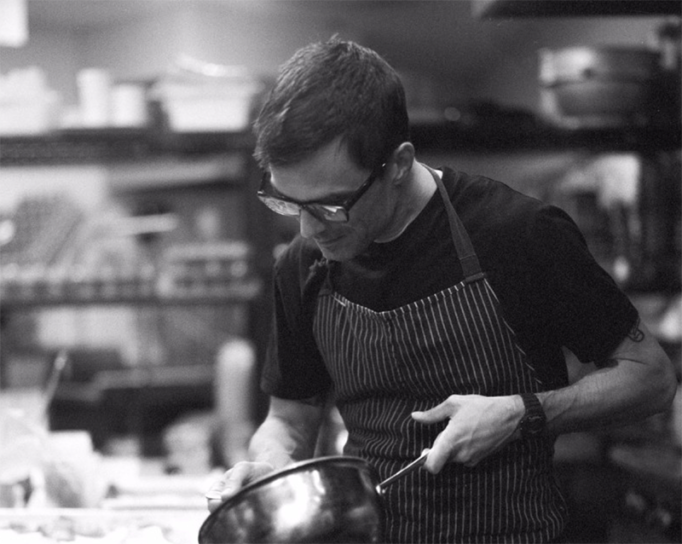 Elevating the experience of being in this extraordinary and remote location this March, Fogo Island Inn is hosting a gastronomic weekend in collaboration with the James Beard award-winning chef Hugh Acheson. From March 15th to March 17th, 2019, Acheson will be joining executive chef Jonathan Gushue for a blend of North and South learning, cooking and sharing. Originally from Canada but now based in Georgia, Acheson is appearing at Fogo Island Inn for the second time to accompany guests on an exploration of the island's rich foodways. You'll meet local foragers, farmers, fishermen and food artisans and you'll be a part of memorable meals featuring the local ingredients you've discovered along the way.
Adam Handling Chelsea
UK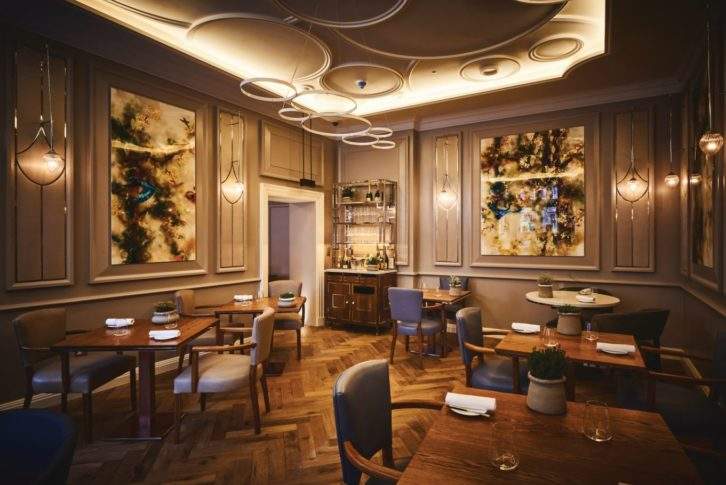 With an opening date of February 28th, Adam Handling Chelsea at the new Belmond Cadogan Hotel is now taking bookings. Be one of the first to eat at the highly anticipated restaurant in March for a taste of the acclaimed chef's Best of British sustainable cuisine in surroundings combining the building's heritage with modern, understated luxury. You can expect the small-producer-focused seasonal menu to include dishes like Highland wagyu beef with braised onions and smoked bone marrow, Scottish scallop ceviche with green tomato, and langoustine with pink grapefruit. Handling is also overseeing the rest of the culinary offering in the new hotel, promising the 'best afternoon tea in London', which the chef has spent the past nine months developing with executive pastry chef Chris Underwood.
adamhandlingchelsea.co.uk; belmond.com
Baur au Lac
Switzerland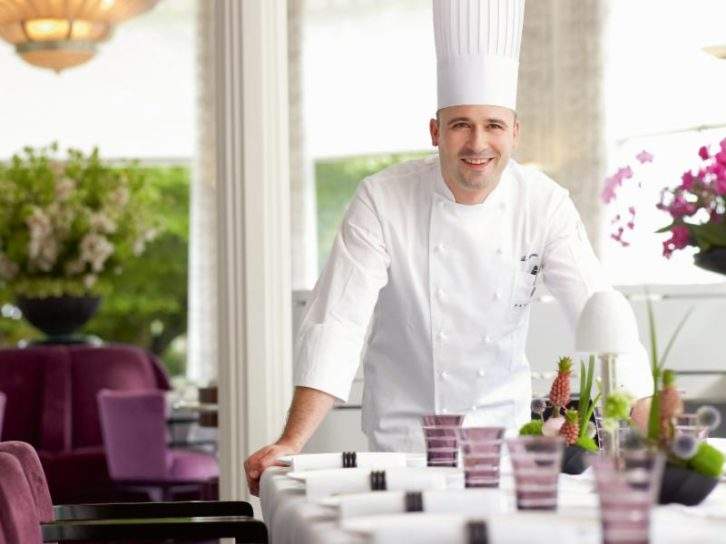 Giving even more reason to venture to this grand hotel in Zurich, Baur au Lac's acclaimed restaurant Pavillon was just awarded its second Michelin star – an an accolade that coincides with the hotel's 175th anniversary. The restaurant's chef Laurent Eperon has spent more than 20 years at Baur au Lac, and ten years as Pavillon's head chef. Known for infusing creativity and innovation into classic French haute-cuisine, Eperon cooks up dishes like beef from Switzerland with fermented green pepper, Béarnaise sauce and Charlotte potato. This food is then paired with wines selected by sommelier Marc Almert and served in a river-view dining room with rotunda designed by architect Pierre-Yves Rochon.
The Stafford London
UK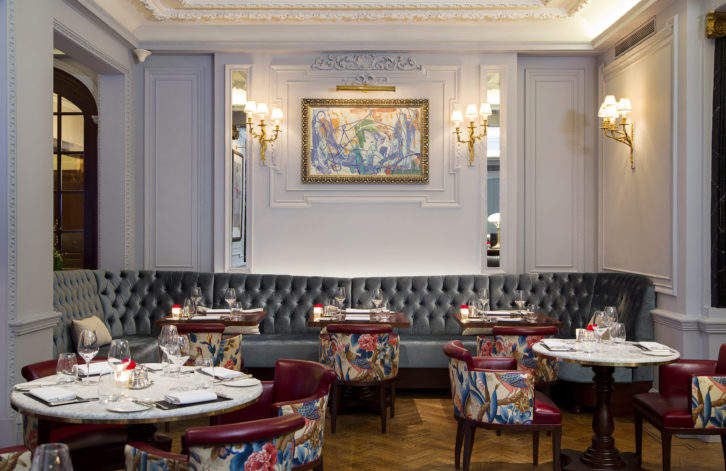 This March will see the launch of The Stafford London's new quarterly International Guest Chef Series. The first edition in this series will be with Relais & Chateaux chef Nathan Rich of the Vermont hotel, Twin Farms. Rich will be joining culinary director of The Stafford, Ben Tish, in the kitchen of the hotel's celebrated restaurant, The Game Bird, to create a collaborative lunch and dinner menu on March 29th. The two chefs share the same philosophy of following the seasons and supporting local artisans while creating a unique experience unlike anywhere else. This collaboration gives you the chance to see what happens when they fuse their individual inspirations and cooking styles.
Golf and Gourmet Trophy
Mauritius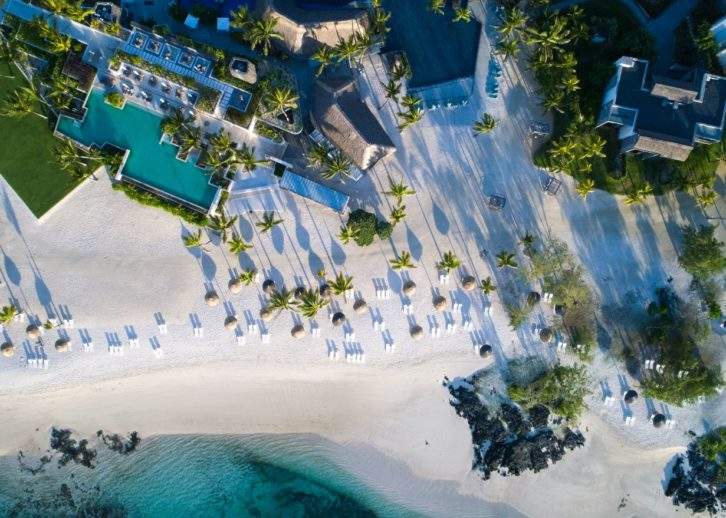 The 5th annual Golf and Gourmet Trophy is set to take place in Mauritius from March 25th to April 1st. The Sun Resorts event is held across four of the island's golf courses and the five-star resorts, Long Beach and Sugar Beach. In between rounds of golf, guests will be a part of gourmet meals created in partnership with French chef Jean-Pierre Vigato, including a feet-in-the-sand lunch on Filibusters, along with cookery classes introducing you to this nation's local specialties. The pinnacle of the week-long event is the gala dinner, which is to be hosted and prepared by celebrity chefs. The two host resorts, Long Beach and Sugar Beach, provide the perfect base for exploring the gastronomic and golfing sides to the island.
Hotel Arts Barcelona
Spain
This spring, Hotels Arts Barcelona is celebrating the 10th anniversary of its innovative two-Michelin-starred restaurant, Enoteca Paco Pérez, while also inviting guests to experience the new speakeasy-style cocktail bar, P41, as well as coffee spot, Bites, and breakfast venue, Lokal, which is inspired by the landscapes and markets of Catalonia. Enoteca's chef, Paco Pérez, is known for signature plates such as langoustine with soufflé potatoes, wagyu loin with beetroot, and Bonnotte potato and tendon stew from the mountains. These dishes can be paired with wines from a 700-strong cellar collection.
Esperanza, Auberge Resorts Collection
Mexico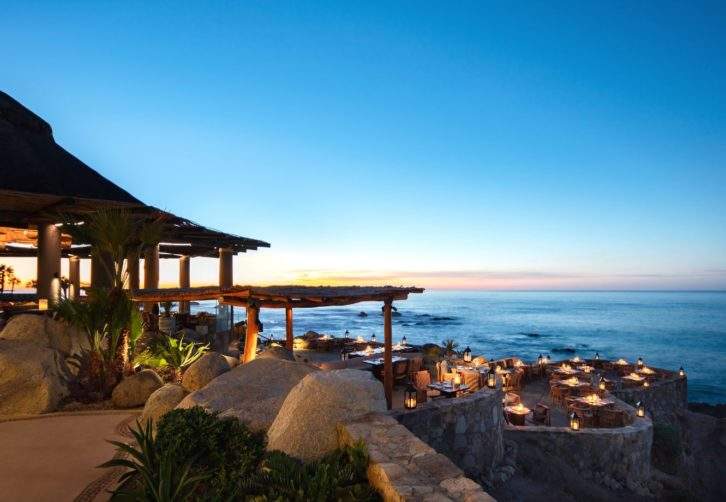 Visit this resort on the bluffs of Punta Ballena in March to experience its new Culinary at the Cove program. The new culinary program will combine food, exploration and relaxation, with experiences led by chef Guillermo Gomez including diving for chocolate clams, and foraging for sea urchins and blue stone crabs on Esperanza's private cove. The resort's chefs will then prepare the seafood caught here in the authentic Mexican seafood stew, Chilpachole, combining seafood and vegetables with poblano pepper, dried oregano and fresh cilantro. Enjoy this local dish on the beach with a bottle of wine. Tying in with this, Esperanza is hosting an exclusive dinner on March 9th featuring vintage wines from Napa Valley's Screaming Eagle Winery and sister winery Jonata. Highlights include roasted crow steak with smoked beet pure, pickled beet and local berries, paired with Screaming Eagle's 2015 The Flight.