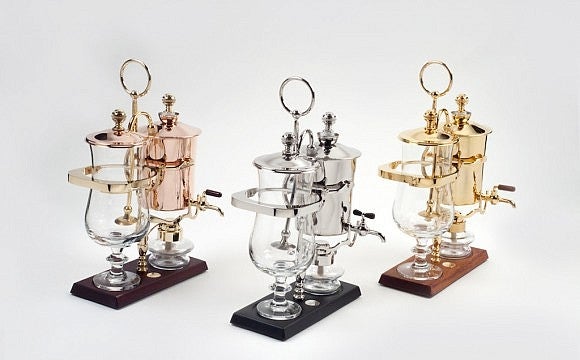 By Will Grice
Over the last few years coffee has undergone a revolution. With greater access to fresh beans and a reemergence of coffee shop culture, people around the world are turning their backs on bland instant coffee, instead opting for new and innovative ways to brew their morning cup of Joe.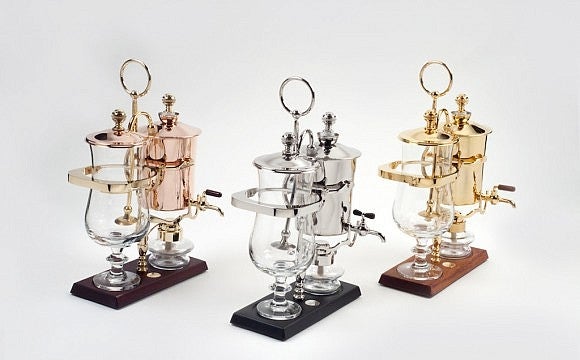 While V60s, Aeropresses, cafetieres and espresso machines are widely regarded as the staple ways of brewing a delicious cup of coffee, Royal Paris have turned to a slightly more unusual brewing technique with their latest coffee maker. Using a siphon system first seen in the 1850s when the King of Hungary wowed his guests with an innovative system that used gravity and pressure to brew the hot beverage, the brand's Royal Coffee Maker utilizes the traditional technique with amazing results.
Freshly ground beans are first loaded into the crystal carafe before water is added to the water tank. The tank is then gradually heated allowing the liquid to rise, filling the carafe and simultaneously brewing the coffee. Once the water tank is taken away from the flame, the coffee shoots back along the metal piping and back into the initial tank, leaving the user with a delicately brewed cup of coffee.
While the siphon system is definitely one of the most interesting parts of the Royal Coffee Maker, it certainly does not overshadow the machine's luxurious design. The water tank is handmade in 24-karat gold or silver, with a crystal carafe and semi-precious stone base finishing off this beautiful bit of kit.
Each piece one takes 50 hours to make, with Royal Paris only producing eight bespoke sets a month. Making this the most exclusive coffee machine in the world.
The Royal Coffee Maker is priced between $10,000 and $18,000. For more information please visit royalcoffeemaker.com