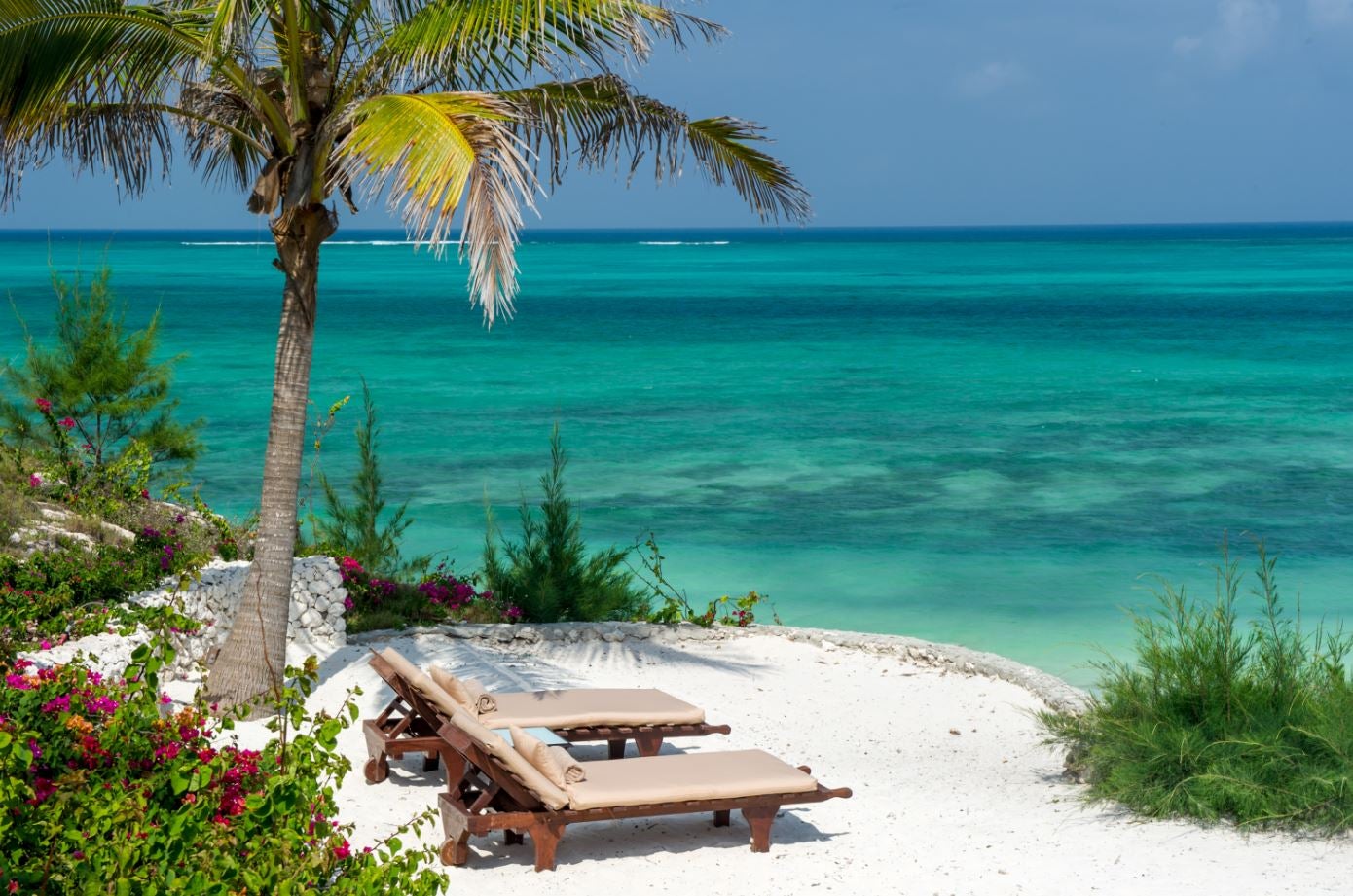 By Lauren Jade Hill
Comprising just four luxury boutique hotels, the Zanzibar Collection ensures each of its locations is entirely unique with attention paid to every detail, personalized service and an insight into the destination. All holding five-star status, each of the hotels provides guests with a remarkable stay but now two of the hotels, Zawadi and The Palms, are going a step further by giving guests the chance to book the entire property for their exclusive use.
While affording complete privacy in each of the hotel's tranquil settings, the offer gives guests exclusive access to each one's soft white sand shores and extensive resort facilities along with the Zanzibar Collection's warm hospitality. Guests can snorkel, scuba dive, sail and windsurf and tuck into the local cuisine Zanzibar is celebrated for, bringing together fresh seafood and locally grown produce with exotic spices.
Zawadi sits on a peaceful clifftop overlooking the Indian Ocean, with a white sand cove set into the cliff below. Comprising just nine spacious villas, which are designed with barefoot elegance in mind, the resort has an intimate feel but boasts facilities such as an infinity pool, dining area and bar. In contrast, the Palms is situated on the beachfront, featuring six villas, the Sanctuary Spa, a swimming pool and watersports center, along with a restaurant and bar.
Exclusive use of Zawadi or The Palms costs from $4,762 per night, including all food and drink and a team of staff, all of which comes together to create the ideal setting for a celebration or unrivaled escapism.