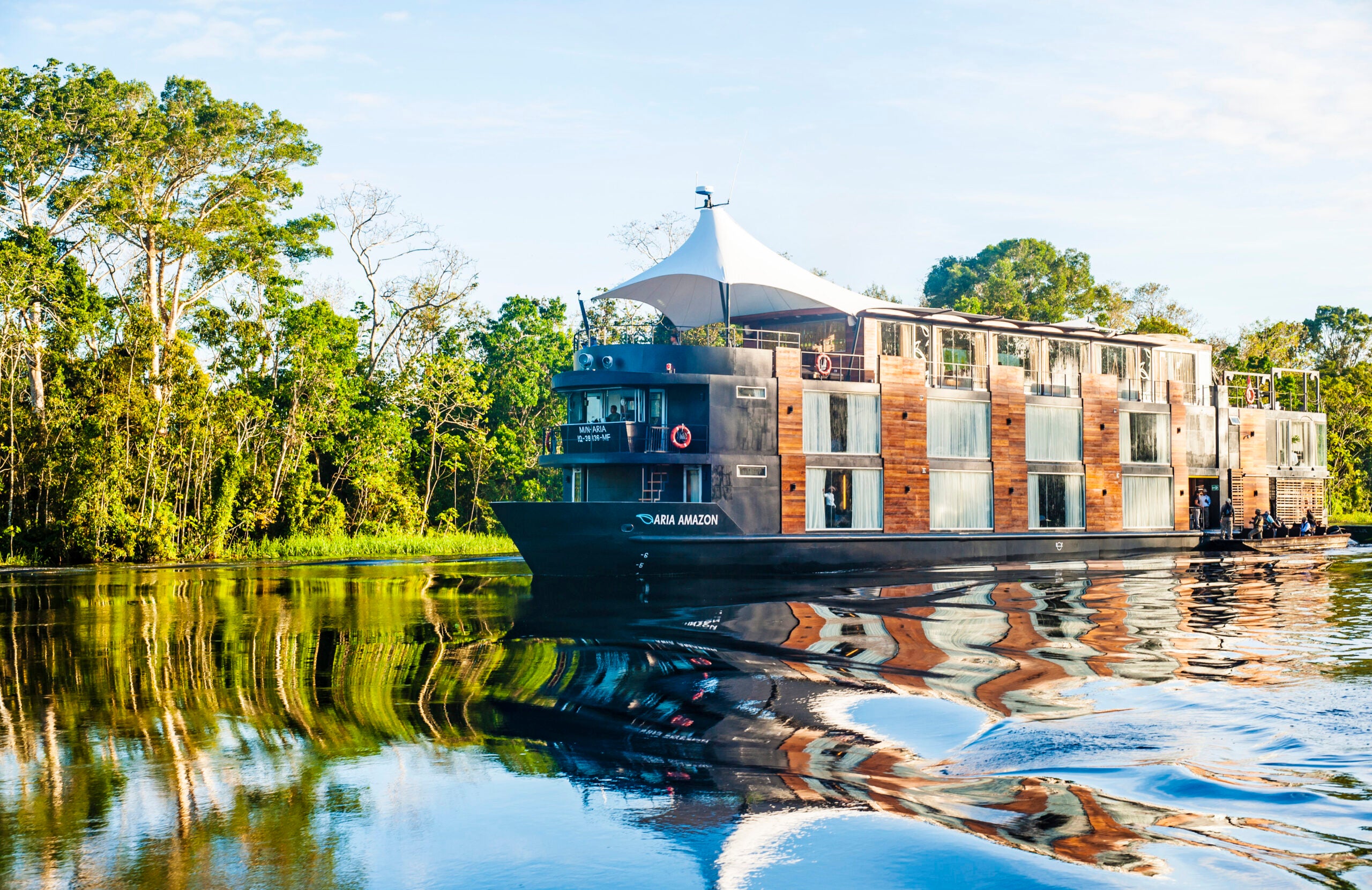 This story originally appeared in the July/August 2018 issue of Elite Traveler.
Aqua Expeditions, Peru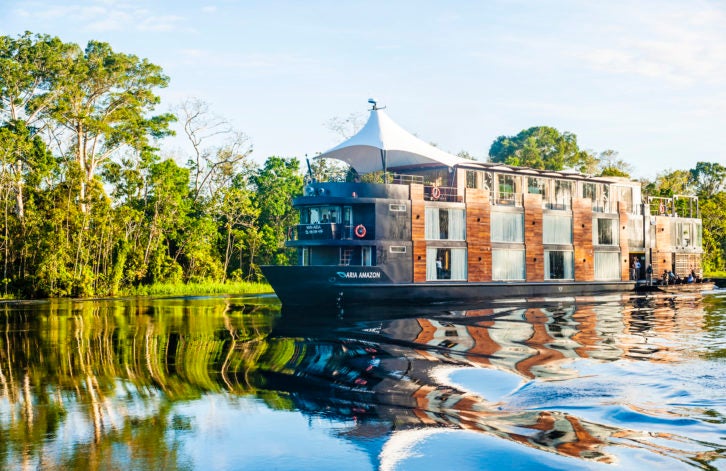 Interiors likened to those of a five-star hotel, but with an unmistakable explorer feel, and a one-to-one staff-to-passenger ratio make cruising along the Peruvian Amazon feel even more special. Aboard Aria Amazon, famed chef Pedro Miguel Schiaffino presents refined cuisine to savor as you slip past the region's most incredible wildlife. Take in lectures from world-renowned experts, including conservationist Jean-Michel Cousteau, who will teach you about the marvels of the Amazon. While staying in one of the ship's 16 light-filled suites, embrace each moment of your journey, from encountering pink dolphins playing in their natural habitat to meeting the local community as they offer insight into one of the world's most magical expanses of rain forest.
Suites from $8,925 per person for the seven-night Expedition Cruise from Iquitos. Book online at aquaexpeditions.com
Uniworld, Eastern Europe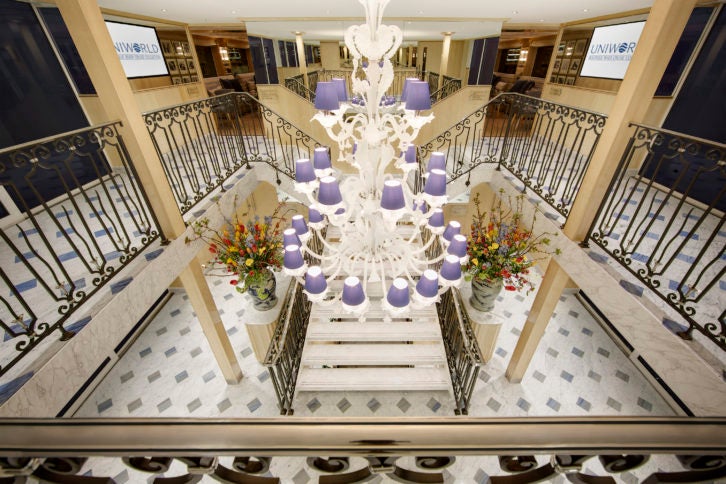 Uniworld's newest super-ship, the S.S. Beatrice, sails Europe's second-longest river, the Danube, while taking in the sights and cultural highlights of Hungary, Serbia, Croatia, Romania and Bulgaria. The ship's decor blends a classic nautical backdrop of pale wood, blue and white with gleaming marble floors, a Murano glass chandelier and a grand staircase made of nickel and black iron. Featured artworks include pieces by Pablo Picasso and Alexander Calder. Dine at four restaurants inspired by Austrian composers, take cooking classes with one of the ship's chefs and retreat to the Royal Suite, where the butler is trained to the same standards required by Buckingham Palace.
Royal Suite from $9,923 per person for the 10-day Highlights of Eastern Europe cruise. Book online at uniworld.com
Sanctuary Retreats, Myanmar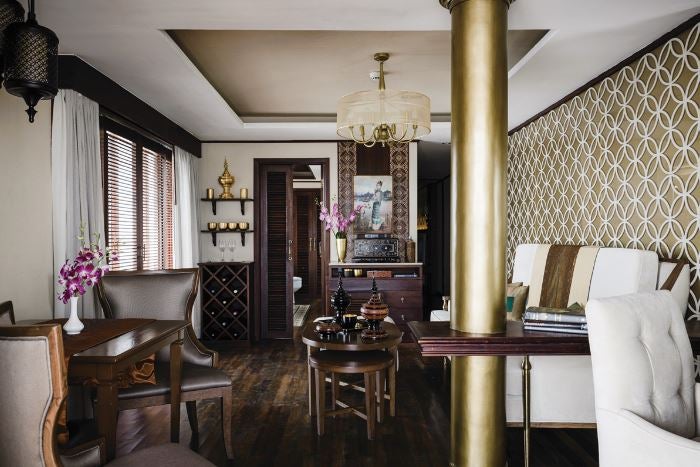 Navigate Myanmar's culturally rich Irrawaddy River aboard the 21-suite Sanctuary Ananda, stopping at the country's enchanting temples, resplendent palaces and serene monasteries along the way. Contemporary design is fused with Burmese style throughout the ship's interiors, which include a spa, library, gallery, lounge, cocktail bar and plunge pool, in addition to the largest suites of any riverboat in this part of the world. Stay in the Owner's Suite to lounge on its king-size bed and retreat to your own living area and veranda. You'll also have your own private guide, butler service and romantic dining experiences for two.
Owner's Suite from $1,884 per person for a two-night Bagan to Mandalay cruise. Book online at sanctuaryretreats.com