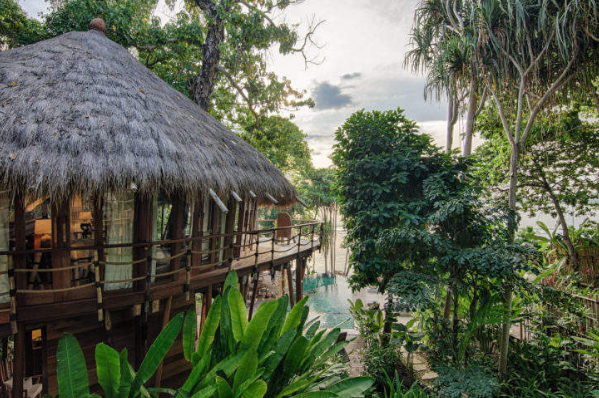 Benefiting both body and mind, these exceptional spas and wellness retreats ensure you leave relaxed, rejuvenated and feeling like a new person.
Milaidhoo Island
MALDIVES
Drawing on the affect what you eat can have on the wellness of your mind as well as body, this Maldivian private island resort has launched a Mood Dining concept pairing a culinary experience with spa treatments and meditation. Guests choose between five moods—deep sleep, getting into the Milaidhoo mood, sunrise awakening, curious adventures and sunset chill—then their food and drink is curated accordingly, served in specific locations, and paired with bespoke spa treatments and meditation. You could find yourself dining on a sandbar in the middle of the ocean, on the island's shores, or on the private deck of your own villa. If you choose the 'deep sleep' option, you'll begin the evening with a relaxing spa treatment, followed by a light meal in a tranquil setting. To further promote sleep, Milaidhoo's resident yoga instructor will then lead a private moonlit meditation session and the evening will end with a scented candlelit bath. In contrast, the 'sunrise awakening' plan begins with an energy boosting breakfast, at your villa or on the beach, setting you up for a day of exploring the atoll's Unesco Biosphere Reserve and seeking out its abundant marine life.
Villa Stephanie
GERMANY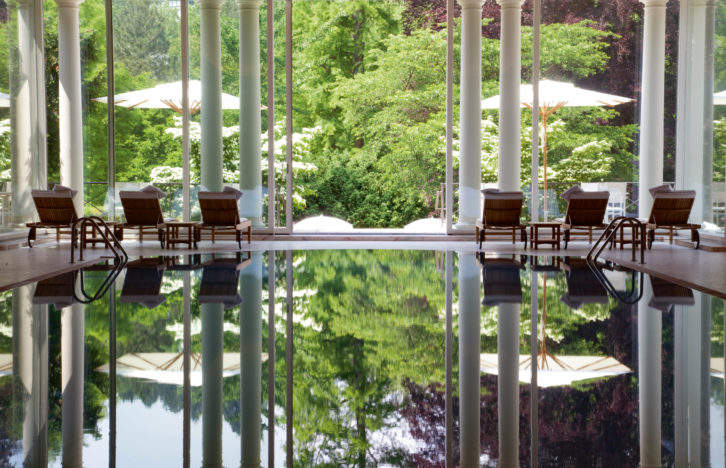 Renowned wellness resort Villa Stephanie combines the fresh air and views of the Black Forest with the spa's cutting-edge wellness technology, long-held expertise and results-driven spa treatments. The spa spans around 53,820 sq ft, with luxury facilities running across five floors. Relax in each of the soothing saunas, cool down in the plunge pool and swim laps in the light-flooded pool with neighboring terrace. Recently, the spa launched its latest wellness offering, the nine-night detox and weight loss program, The Kings Way. Created by Dr Harry Konig, the program brings together a knowledge of medicine with the wellness solutions of naturopathy. Over 10 days you'll benefit from a tailored diet, personalized training program, daily medical supervision and bespoke spa treatments aimed at weight loss and detoxification. Not only is this program results driven, it's designed for long-term sustainability, helping you improve the health of your mind, body and soul.
Gleneagles
SCOTLAND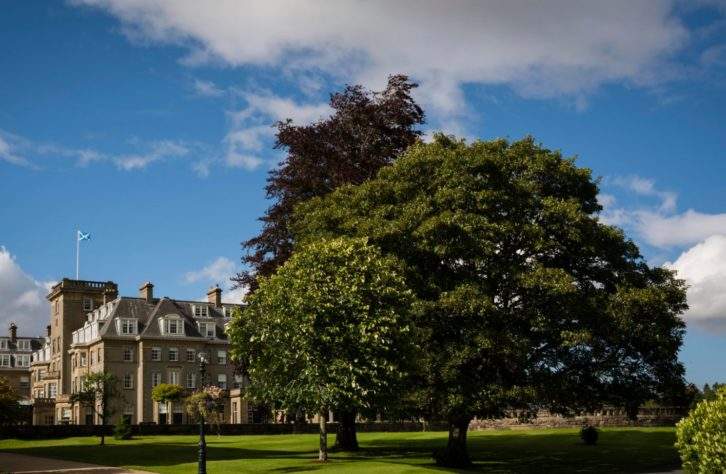 This grand estate has been one of Scotland's most celebrated hotels since it opened in 1924, a reputation that's been elevated by the multi-million-dollar renovation that recently transformed the heritage-rich building. A recent addition to the estate's historic makeover is the new beauty lodge Bob & Cloche. In what once acted as a gate lodge, you'll now find a series of treatment rooms including OPI nailbar, pedicure room, hair-styling space, and spa treatment rooms for therapies by the leading spa brand Oskia. This new beauty lodge complements the already award-winning Spa and additional Health Club. In the serene modern spa decked out in wood, stone and mosaic tiling, try treatments by ESPA; signature spa rituals include the Gleneagles Time Ritual in which a two-, three- or four-hour time slot is filled with personalized treatments selected to suit you. The Health Club is complimentary for all guests who stay at the hotel and comes with two indoor pools, a heated pool, bubble pool and thermal suite, as well as a gym with fitness classes and personal trainers.
Villa Rahasia, Nihi Sumba
INDONESIA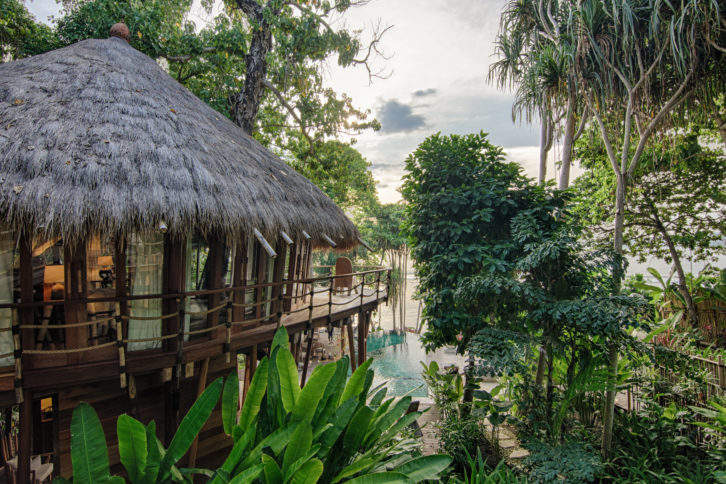 You may be familiar with Nihi Sumba, the barefoot-luxury hideaway on Bali's neighboring island, but chances are you're yet to hear of Villa Rahasia, an enclave that's so exclusive it doesn't even feature on the resort's website. The new Villa Rahasia experience begins with a sunrise hike through rice paddies and along the dramatic west coast, leading you from the main resort to the remote villa, which is tucked into the secluded Nihi Oka Valley. On arrival you'll be greeted by the villa's staff, shown to your ocean-view bale, and welcomed with scented towels, fresh coconuts and a bush-cooked breakfast. In this tranquil setting, you're able to enjoy unlimited spa treatments ranging from facials incorporating ingredients from the island, such as coconut oil, mint leaves, green tea and red rice, to deep tissue massages, reflexology and Indonesian Lulur body exfoliations. Treatments take place in the villa's spa sanctuary, but the freshwater pool and private cove provide the perfect setting for hours of relaxation.
Monastero Santa Rosa Hotel & Spa
ITALY
Throughout the summer months, this 17th-century monastery turned luxury hotel will be hosting its new Health & Hike wellness experience, incorporating a day's guided hiking to lesser known spots along the spectacular Amalfi Coast and time spent relaxing in the award-winning spa where your treatments are tailored to fully benefit you. The hike follows the coastline's three-hour Valle delle Ferriere route, beginning at the Piazza Duomo in Amalfi and ending in the lush area known as the 'green heart' of the Amalfi Coast. By heading to the spa, which is located in the monastery's historic vaults, you'll be able to relax tired muscles in the domed herbal steam room, circulation boosting ice fountain, natural rock sauna and hydrotherapy pool before having one of the spa's signature treatments in the most exclusive treatment areas, the Spa Suite or Treatment Garden. While you're here, stroll through the rosemary- and lemon-scented tiered gardens leading down to the panoramic infinity pool, and dine on Michelin-starred cuisine encompassing local seafood and produce from the garden.
Annabelle
CYPRUS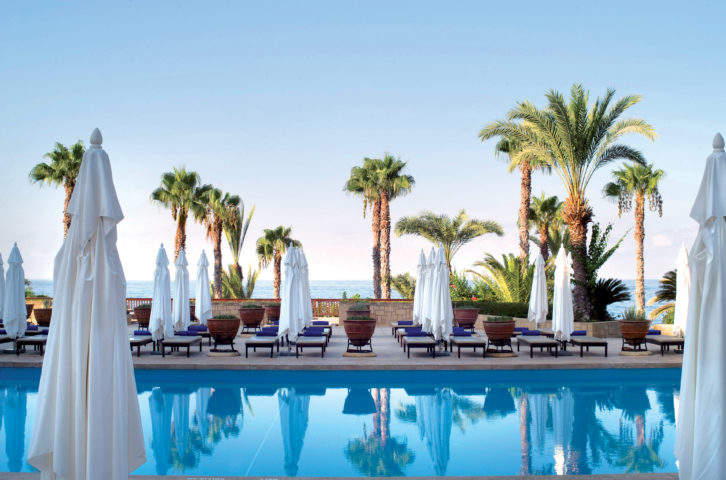 As it emerges from a three-year, multi-million-dollar transformation (its biggest renovation yet), this hotel on the Cypriot coast is more luxurious than ever before, with additional touches including a rooftop pool. The most dramatic change though is the addition of a new state-of-the-art wellness center, the Ouranos Wellbeing Spa, which is named after the god of sky and the heavens, overlooking the Mediterranean Sea from its location on the hotel's top floor. Here, therapists specialize in treatments by 'beyond organic' ila and Osea in which natural ingredients such as algae detoxify the body and nourish the skin, with a range of anti-aging technologies and treatments by QMS Medicosmetics offered too; try the collagen revival facial combining the Oxygen Energy Applicator with a mask that stimulates deep natural regeneration for a glowing complexion. You'll even be able to request treatments with the renowned facialist Anastasia Achilleos who has developed therapies that encourage overall wellness for all the Thanos Spas. Other treatments include dual masks, lifting massage and deep muscular release, with fitness classes and personal training also available.
Six Senses Kaplankaya
TURKEY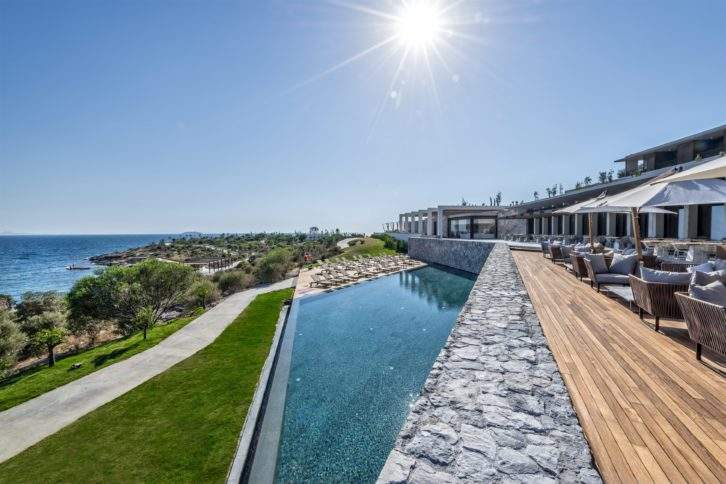 This brand new hotel on Turkey's Aegean coast combines the appeal of glamorous Mediterranean coastal living with the wellness concept seen throughout all Six Senses hotels. In fact, the spa here is considered the most extensive and advanced within the Six Senses portfolio, taking up a mammoth 107,640 sq ft across two floors. As well as encompassing 20 treatment rooms, the spa integrates a holistic anti-aging center, which is led by the renowned neuroscientist Dr Claudia Aguirre. Here, you'll be given insight into the impact lifestyle habits have on the toxicity levels in the body that lead to premature aging, then provided with bespoke solutions. Nutritionists, exercise physiologists and fitness instructors help you on this journey with programs designed to suit different needs, from weight loss to mindfulness. These programs are complemented by the spa's extensive relaxation facilities, which include multiple steam rooms, a hydrotherapy pool, traditional Turkish hammam, an ice room, Finnish sauna, beauty salon and private watsu pool. For the most comprehensive experience, sign up for the Signature Spa Journey, which includes an ila facial, signature massage and time spent in the Turkish hammam.
Palace Hotel Merano
ITALY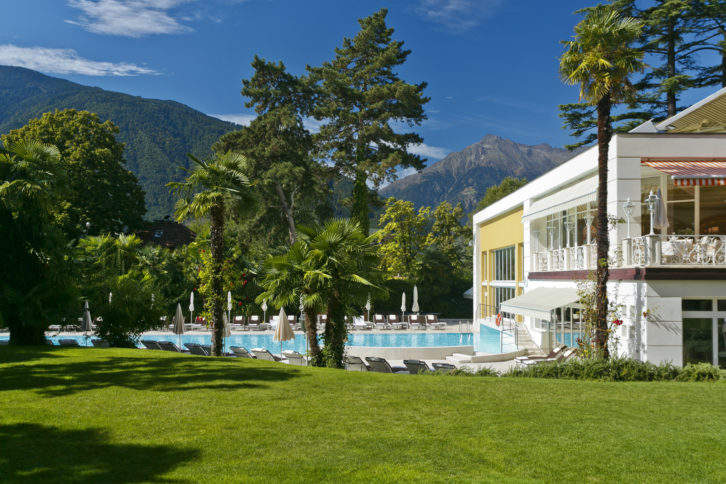 Tucked into the mountains of northern Italy, with a history dating back to 1906, the Palace Merano hotel stands out for its grandeur and bucolic surroundings. In particular, the hotel's is celebrated far and wide for its Henri Chenot spa in which programs are based on Dr Chenot's theory on healthy living. Based on more than 40 years of research and experience, the Chenot Method has become an internationally recognized technique for improving wellness of body and mind, combining the traditions of Chinese medicine with science. The latest development is a new detox revival and sports program, which includes a body composition assessment, a daily exercise program led by personal trainers (activities include Nordic walking), a vitamin-vital infusion complex, special detoxifying diet and hydro-energy sessions such as aromatherapy and hydro-jet massage. For your own relaxation, head to the spa's sauna and Turkish bath, or to the hotel's inviting swimming pool.
Anantara Layan Phuket Resort
THAILAND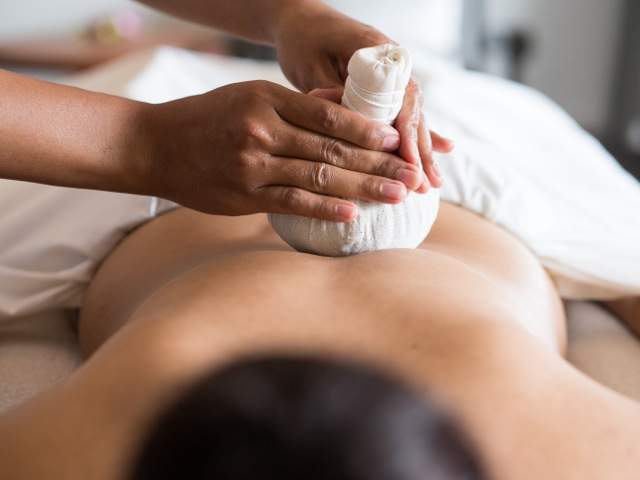 At this five-star resort overlooking the Andaman Sea, luxury pool villas are tucked into the lush hillside, with a spa sanctuary that takes inspiration from its surroundings through the ingredients and wellness traditions integrated into its spa treatment offering.  To enable you to recreate your experience here back at the home, the spa has launched a series of two-hour workshops, following on from the success of their Thai massage and herbal compress classes. Learn how to make your own body scrub and herbal teas to leave your skin feeling soft, boost circulation and nourish the body from the inside out. While you're here, try the spa's range of locally-inspired Elemis treatments, such as bamboo massage, relax in the spa's steam rooms and soak in your private panoramic pool.
Spa Le Bristol by La Prairie
FRANCE
In what's widely considered one of Paris's grandest hotels, Spa Le Bristol by La Prairie is among the city's most luxurious wellness spaces, and the spa was given fresh appeal last year with the launch of a partnership with the 100 per cent natural skincare brand Tata Harper. Not only is the collaboration bringing new treatments to the spa, it's also seen the integration of an exclusive new spa suite with fresh green interiors that reflect the organic nature of the therapies as well as Le Bristol's famous French garden and the Vermont estate Tata Harper ingredients are hand-harvested on.  The brand's farm-to-skincare solutions are designed to refresh, rejuvenate and reinvigorate the skin, with treatments including the liquid organic gold body massage and pore perfection facial for improved complexion and anti-aging. Elsewhere in the spa, swim laps in the light-flooded pool, take on the expertise of a personal trainer and take part in classes such as yoga.