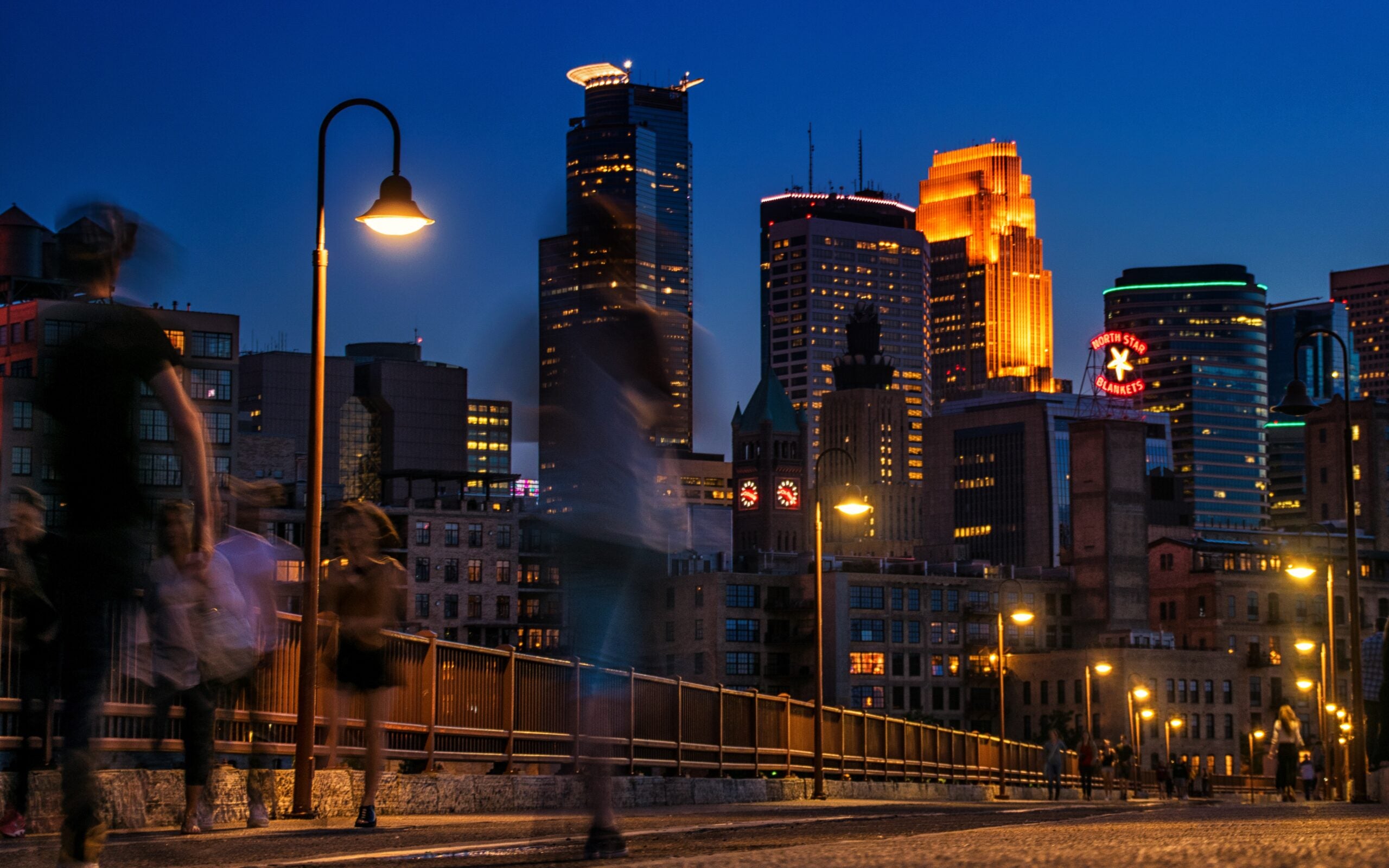 With Super Bowl LII just around the corner, Elite Traveler is pleased to bring you the ultimate Super Bowl LII guide, covering where to stay in Minneapolis, the best packages on offer and where to eat before and after the game.
The Best Hotels in Minneapolis For Super Bowl LII
The Grand Hotel Minneapolis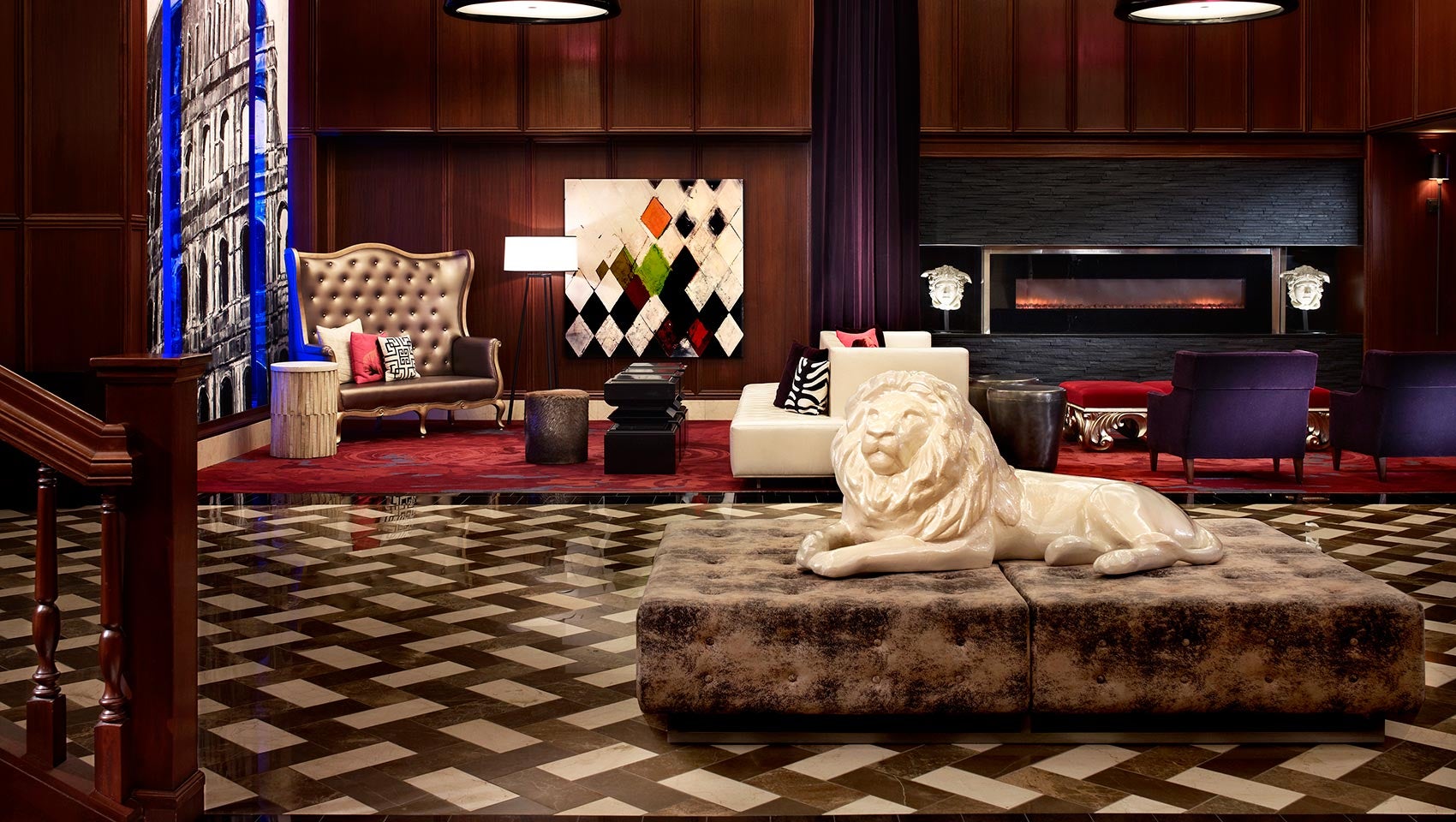 Situated a 12-minute walk from the U.S. Bank Stadium, The Grand Hotel Minneapolis is easily one of the city's finest luxury hotels. While standard rooms start at a respectable 300 square feet, the really impressive part is the hotel's Presidential Suite which comes in at a huge 3,500 square feet and features a separate living room, parlor, kitchen and three connecting bedrooms. With each bedroom featuring an ensuite bathroom and fantastic views across the city, those looking for something special in Minneapolis will not be disappointed with The Grand Hotel's Presidential Suite.
Outside of the rooms the hotel also features an intimate restaurant where the chef, Kris Koch, prepares each dish with locally sourced ingredients from the Midwest. Guests can also take advantage of the hotel's extensive health and wellness facilities, including a sizable gym, swimming pool, racquetball, handball and squash courts, as well as a series of in-house group classes ranging from yoga to circuits.
The Marquette Hotel, Curio Collection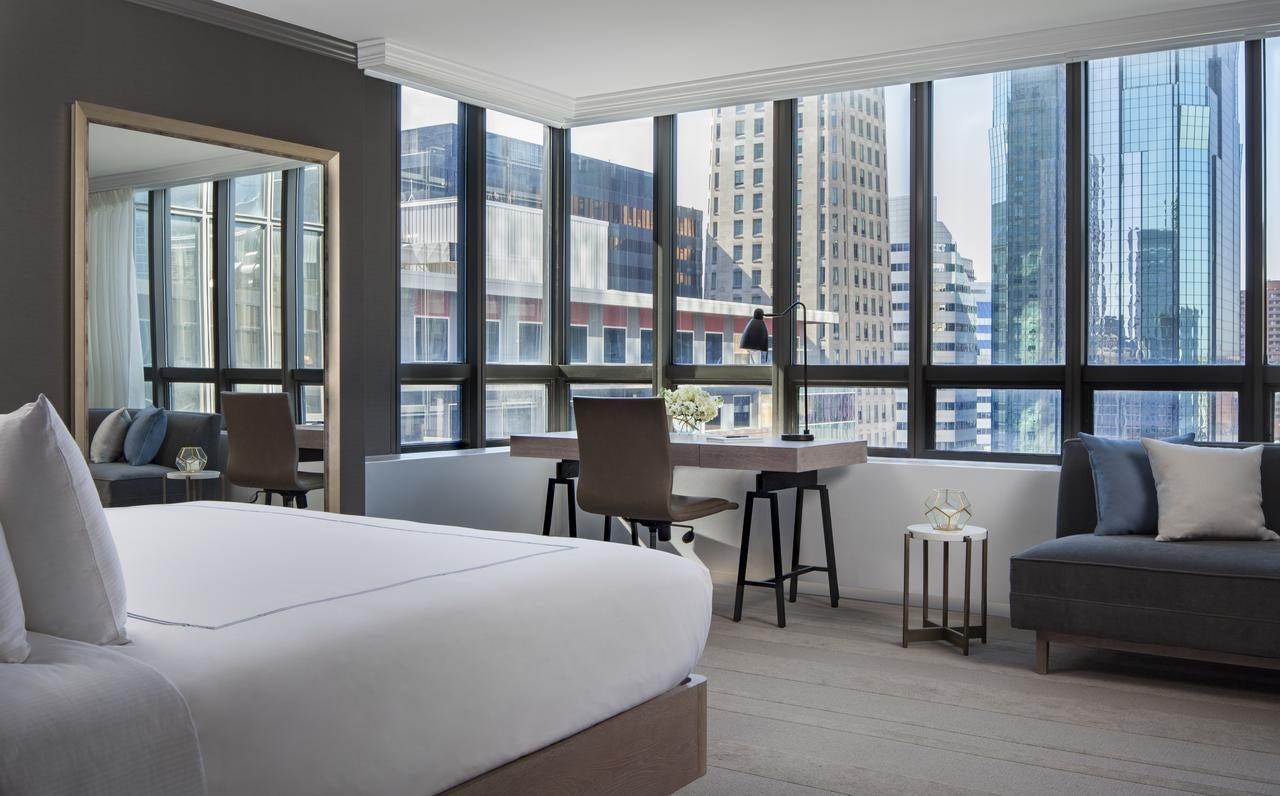 Located in downtown Minneapolis, the Marquette Hotel is a boutique hotel from the Curio Collection by Hilton. Set within a beautifully modern building, the hotel offers guests unrivaled luxury. With sprawling views across Minneapolis, a minimalist bar and restaurant and a series of top of the line suites you'll be hard pushed to find something better in such close proximity to the stadium.
The hotel's Presidential King Suite offers some of the best views in the city as well as a separate living area, huge bathroom and beautiful 300 thread count sheets.
The Saint Paul Hotel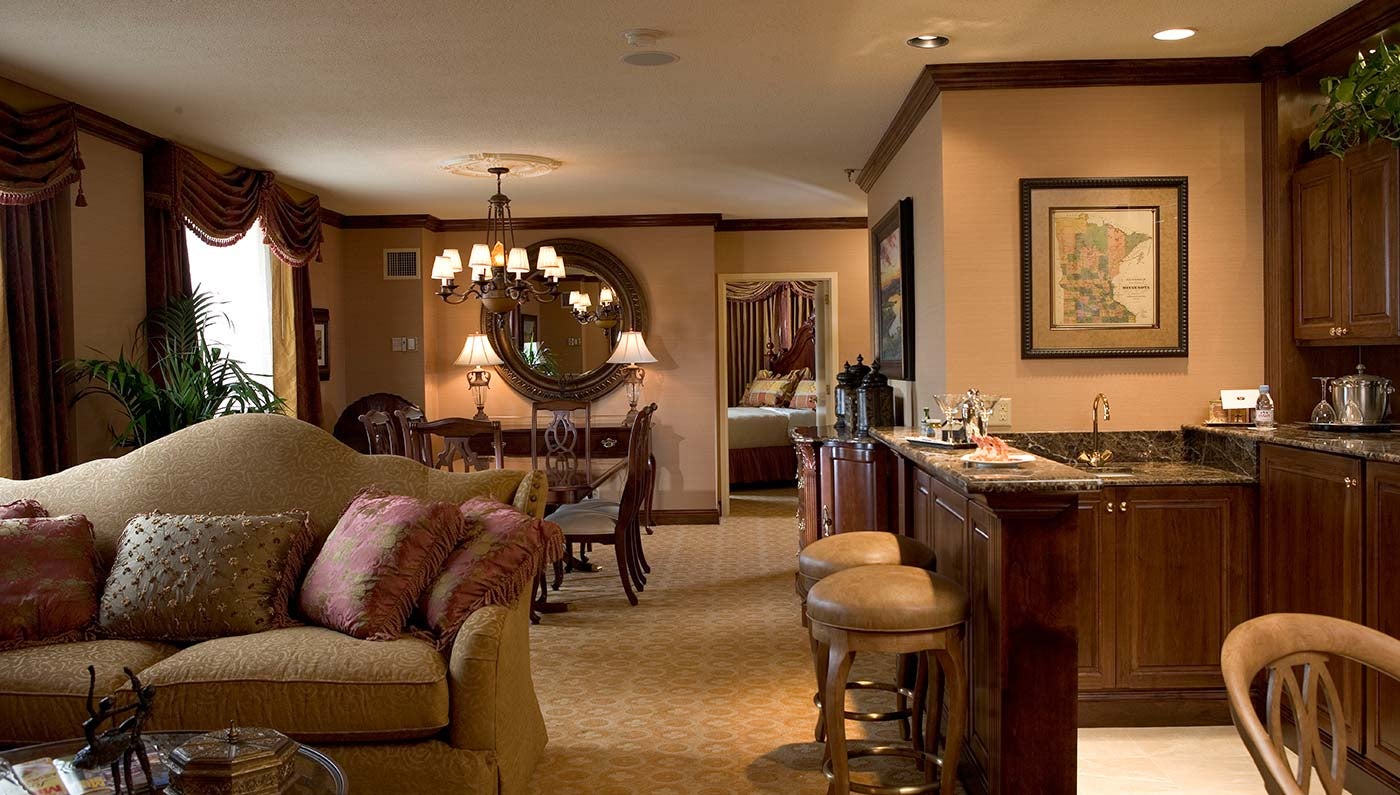 Ok this isn't actually in Minneapolis, but when it comes to the Twin Cities getting from St Paul to Minneapolis is incredibly easy (especially if you want to get in by helicopter or luxury car rental – which we'll come to later). The Saint Paul Hotel is set inside a beautiful 1910 building a stones throw away from the Mississippi River. The interior of the hotel is just as grand as it's exterior, with each room decorated with beautiful deep brown wood and plush furnishings throughout. The top of the line Ordway Suite spans across 934 square feet, a bar and dining area and a parlor with enough space for 10 guests.
Where To Eat in Minneapolis
Corner Table Restaurant
Combining local Low Country cuisine with modern French techniques, owners Nick Rancone and Thomas Boemer focus on serving local ingredients prepared in a way that really excels their flavor. Expect dishes such as wild acres duck breast with rye porridge, seckle pear and birch cream, as well as more unusual dishes such as wild Norwegian skrei (a type of cod exclusive to Scandinavia) served with Peruvian potato, broccoli raab and a white wine butter emulsion.
112 eatery
With one of the most welcoming interiors you'll ever find in a luxury restaurant, with it's low level lighting, exposed brick walls and dark wood interior, the 112 eatery serves refined European cuisine given a Midwestern edge that perfectly accompanies its homely decor. Expect to see the menu filled with dishes as varied as veal osso buco, marcona and turmeric stuffed trout, and spicy rabbit terrine with pepita sauce.
Travail Kitchen
Serving up a huge 14 – 20 course tasting menu, Travail Kitchen is easily one of Minnesota's most exciting restaurants, and is well worth the drive out of town to experience. With such a diverse menu guests can expect no stone to be left unturned with the fantastic chefs serving everything from baby octopus with fava beans right through to traditional Italian ragu.
Private Jet Terminals in Minneapolis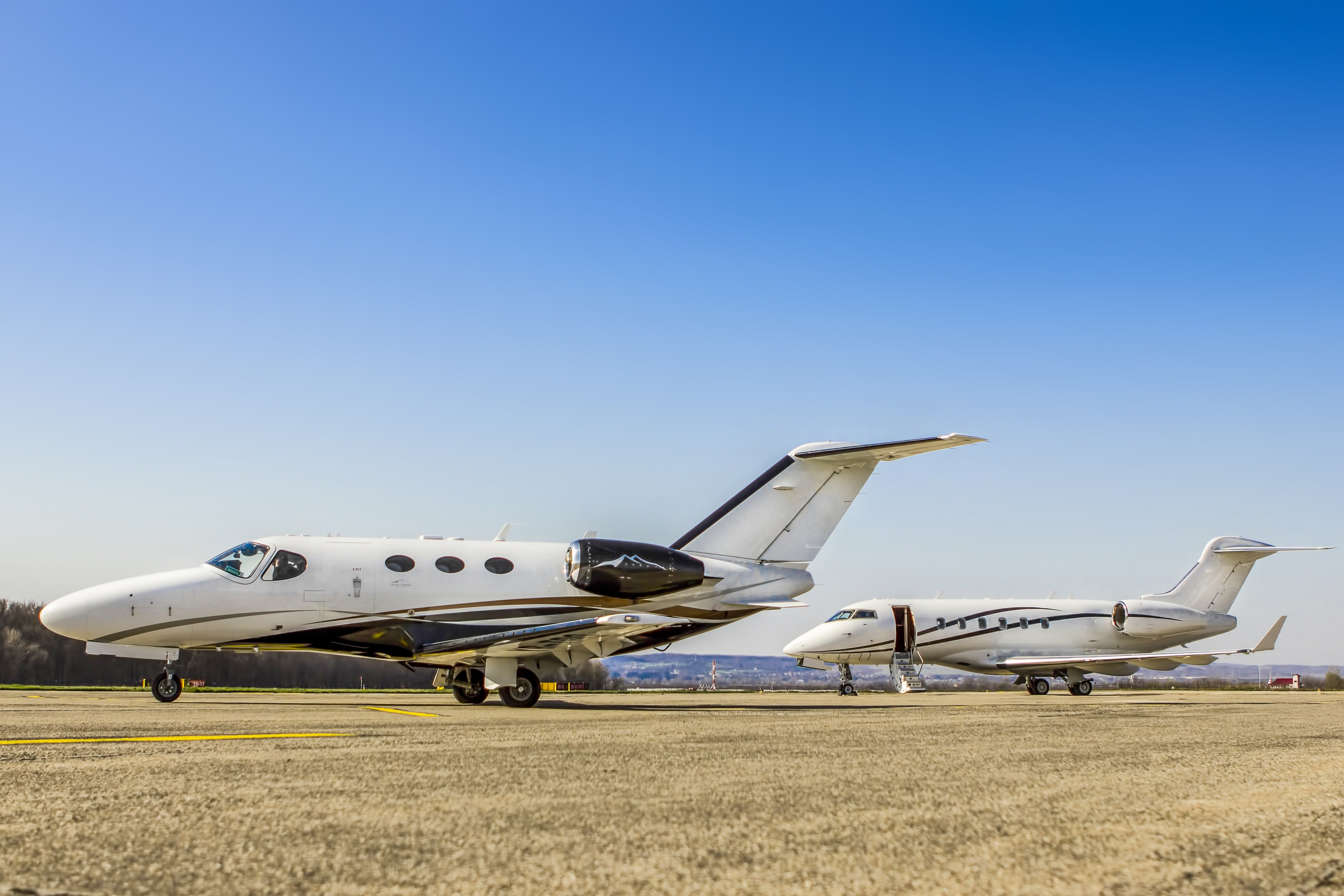 As with any big city you can expect the Twin Cities to have their fair share of airports and private jet terminals. Spread across 20 miles Minneapolis and St Paul share six private jet airports meaning you have plenty of choice for where to land regardless of where you're staying.
(KMSP, MSP) Minneapolis–Saint Paul International Airport, Minneapolis, MN
Runway: 11,006 feet
(KSTP, STP) St. Paul Downtown Airport, Saint Paul, MN
Runway: 6,491 feet
(KMIC, MIC) Crystal Airport, Minneapolis, MN
Runway: 3,266 feet
(KANE, ANE) Anoka County–Blaine Airport. Minneapolis, MN
Runway: 5,000 feet
(KSGS, SGS) South St. Paul Municipal Airport, Fleming Field, Saint Paul, MN
Runway: 4,001 feet
(KFCM, FCM) Flying Cloud Airport – Eden Prairie, MN
Runway: 5,000 feet
Luxury Car Rental in Minneapolis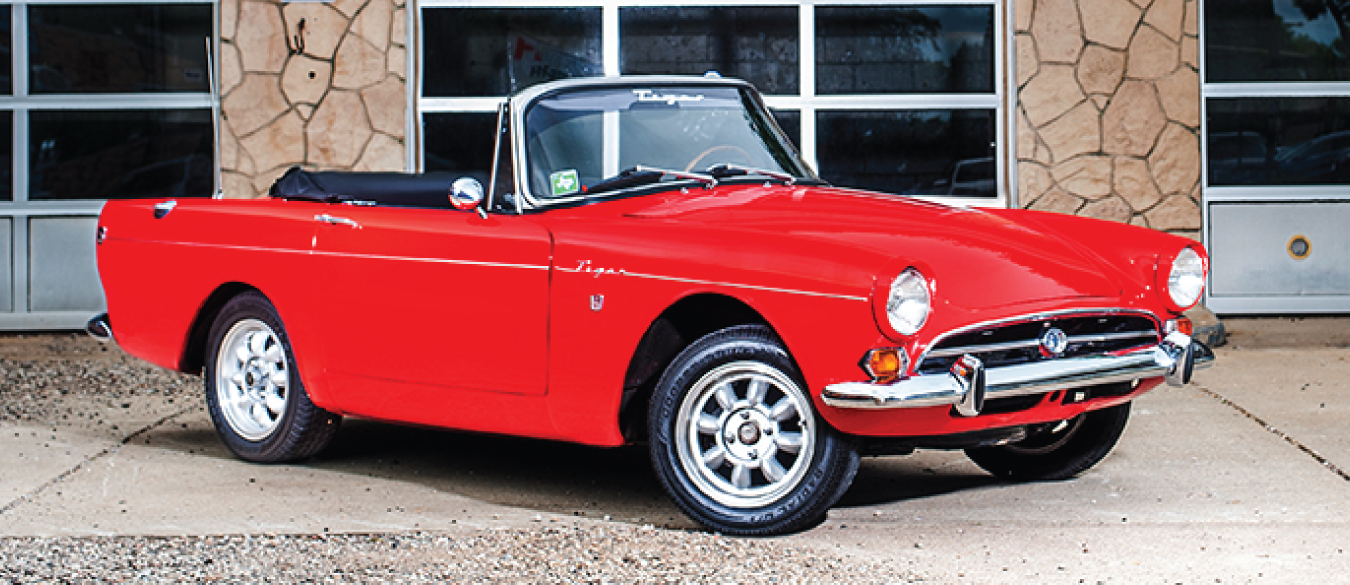 While the idea of parking at the Super Bowl LII game may not sound that enticing, when you're turning up in one of the most beautiful cars ever made I'm sure you won't mind.
Morries' Heritage
With a huge fleet of European and American cars you really can expect the best from Morries. Whether you want to rock up in a 1967 Sunbeam Tiger or a 1966 Jaguar XKE you'll be guaranteed to turn heads.