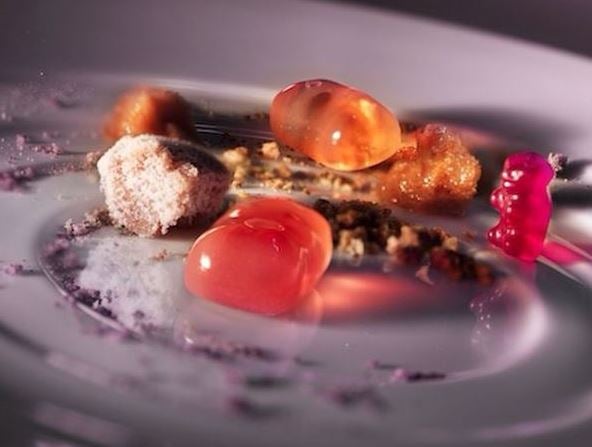 Take the high-speed train between Shanghai and Hangzhou to discover the unique food scene of each gastronomic city.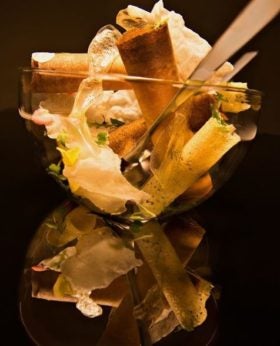 Shanghai, with over 24 million inhabitants, is the dynamic business hub of China and the largest city on earth. Not surprisingly it offers a wealth of dining options, from simple neighborhood places selling "xiao long bao" soup dumplings up to a pair of three Michelin star restaurants. Ultraviolet is the ultimate restaurant experience in the city. You are whisked to a secret location where you experience a dazzling evening of elaborate food, music, video projection and choreographed service, the food ranging from elaborate French seafood dishes through to Asian street food as the evening unfolds. The other three-star restaurant in the city is Tang Court, where capably cooked Cantonese food featuring luxury ingredients is served to a wealthy clientele.
Shanghai caters to all tastes, with an Atelier Robuchon serving the precise dishes that were the trademark of recently deceased French uber-chef Joel Robuchon. At Otto e Mezzo you can eat high-end Italian food with as many luxury ingredients (truffles, caviar, abalone, you name it) as your wallet can bear. For Chinese food then you can enjoy good value two Michelin star Cantonese cooking at both Imperial Treasure and Canton 8. Try the "pineapple bao", a local pork dumpling specialty. At the simpler end of the scale then the city has an array of places selling the xiao long bao dumplings for which the city is famous. Dip the dumpling in vinegar and bite carefully into the casing to reveal a partly liquid center of pork stock and meat that explodes on your tongue. Jia Jia Tang Bao is one of the highest rated places for this delicacy, but expect a basic setting and a long queue.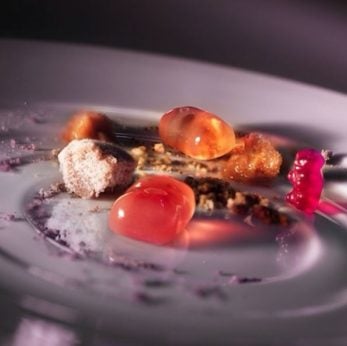 Having eaten in every Shanghai restaurant with more than one Michelin star, I can safely say that for the best Chinese food in the area you should get on a train and leave the city. Just over 100 miles in distance but only an hour away by fast train is the city of Hangzhou, built around a large lake and home to the famous Dragon Well tea. Here you will find two impressive restaurants. Dragon Well Manor is set amid the tea plantations on the edge of the city. It offers eight elegant private dining rooms looking out over beautiful gardens. Here you are served traditional dishes from the area sourced exclusively from local farms. In the city itself is perhaps the best Chinese restaurant in the whole country: 28 Hubin Road. Set in a Hyatt hotel, this restaurant has become famous for its elaborate dishes based around the local Zhejiang cuisine. "Dongpo pork" is a spectacular dish, a pyramid of slow-cooked pork belly packed with flavor and served on a bed of baby bak choi, a very complex dish indeed. "Beggar's chicken" is revealed by breaking open the clay casing in which it has been cooked with a hammer. Both dishes have remarkable flavor. If you make it to Shanghai then take an excursion to Hangzhou and enjoy the best Chinese food in the world.
Images: Instagram @uvbypp