Taking the title of first and only luxury camp in Antarctica, White Desert specializes in once-in-a-lifetime trips that have attracted guests such as Prince Harry, Bear Grylls and Buzz Aldrin. After flying into White Desert's Whichaway Camp by private jet, guests are led on thrilling journeys through mazes of ice grottos, between icy peaks and to the sites of penguin colonies. Now, to heighten the adventure even more, the polar specialist has announced the creation of a completely new challenge – Race the Jet: The Ultimate Marathon.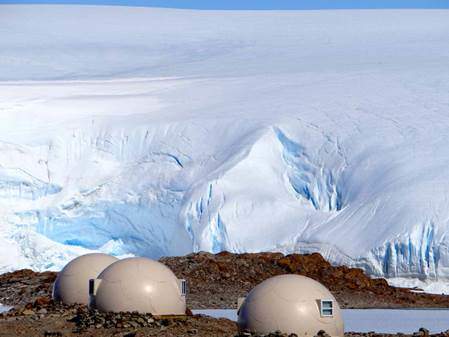 For the first time, marathon runners will be able to fly into Antarctica by Gulfstream private jet from Cape Town. This is the only plane operator in Antarctica to be 100 percent carbon neutral with a zero-impact policy. However, as the plane is only allowed to stay at the remote Wolf's Fang runway for five hours, the marathon's competitors will have to race the clock, and each other, to secure their seat on the flight back home. Failure to complete the 42km race in this time means you'll be transported back home by cargo plane.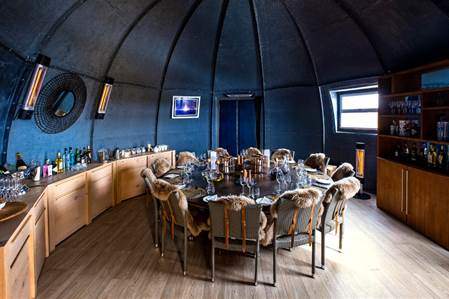 "In a place with 24 hours of sunshine and no real time zone, suddenly it all boils down to just five hours," says Patrick Woodhead, a record-breaking polar explorer and founder of White Desert. "Sometimes life isn't about beating others or your personal best. It's just about getting home."
Robyn Woodhead, the co-founder of the company, who's also part of the climate change group for IAATO, says: "Transformational travel is what we do, but we made a decision a long time ago that it should never be at the expense of the environment. We take the same view as Sir David Attenborough, who said, 'No one will protect what they don't care about, and no one will care about what they have never experienced'."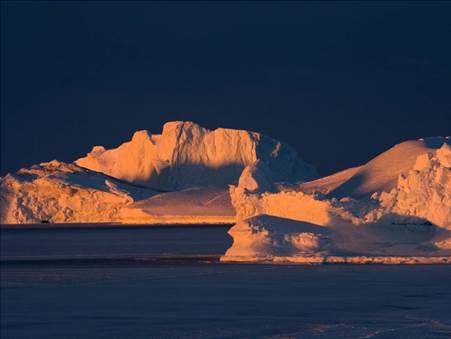 Just 24 runners will be able to compete on a course that passes iridescent ice-falls and towers of rock, cutting across vast plains of snow and ice.
Patrick Woodhead will count down the minutes before the jet departs Cape Town using a timepiece British watchmaker Bremont created in partnership with White Desert to withstand this extreme environment. The watch is only available to people who have stood at the lowest point on Earth, the South Pole.
Runners can be a part of the race for $24,000. The marathon is set to take place from the 2nd to 4th February, 2019. Find out more by going over to www.white-desert.com/adventures/marathon.