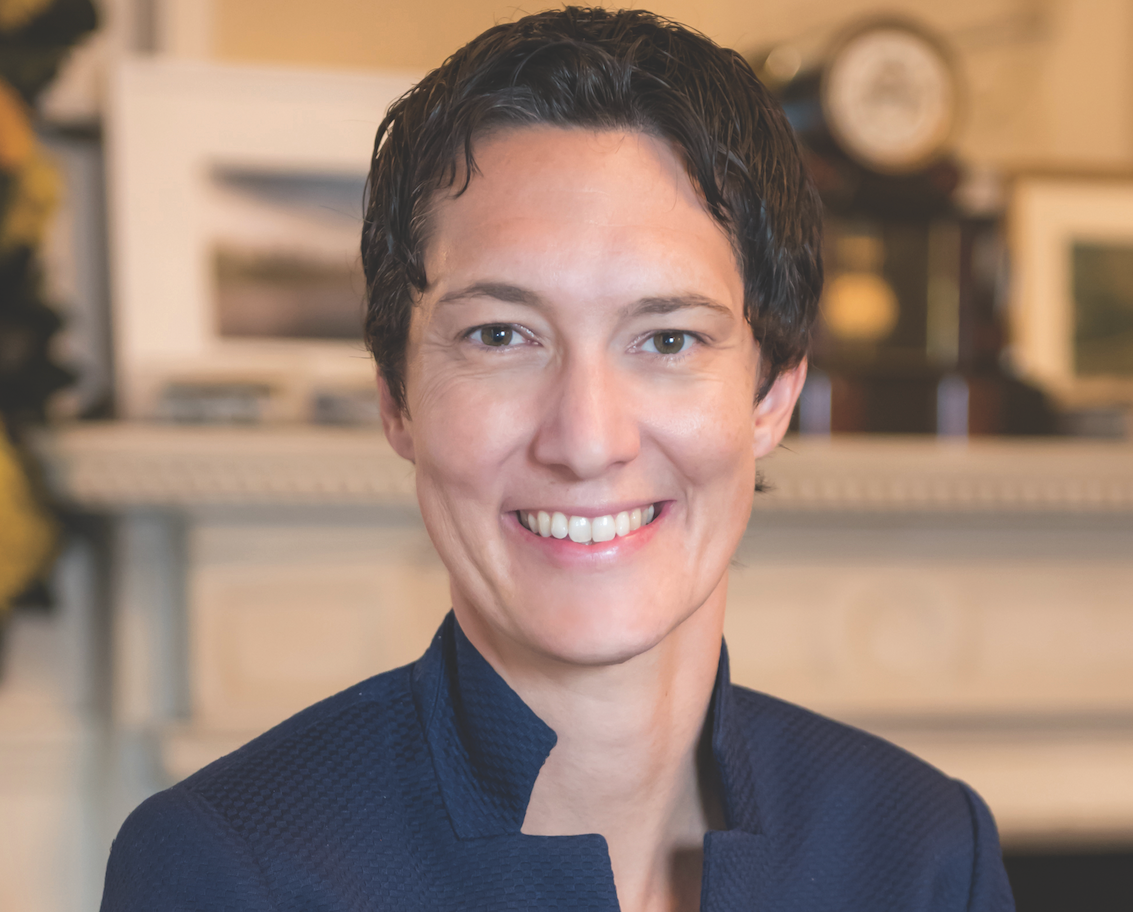 Luxury Gold is a global travel company that aims to 'bring back the Golden Era of travel' by providing travelers only the best of the best experiences. The company hosts trips in Europe and Britain, Africa, India, Asia, Australia and New Zealand, USA and Canada and Latin America.
Through group and individualized tours, Luxury Gold brings guests to the best Michelin-starred restaurants, five-star hotels and allows exclusive access to some of the world's most precious sites when closed to the public to create once-in-a-lifetime opportunities. Elite Traveler sat down with Luxury Gold CEO Ulla Hefel Bohler on what makes Luxury Gold different from other luxury travel companies, the new Chairman's Collection of spectacular experiences and responsible tourism.
How is Luxury Gold aiming to change the stigma of group travel?
I genuinely believe Luxury Gold combines the best of guided and independent exploration. While the overall framework of the itinerary is expertly planned, we always ensure that we build in plenty of free time for guests to explore the destinations or enjoy the facilities of the amazing hotels they stay at. But the true beauty is that your Traveling Concierge will be there for you if you need help with making arrangements for wonderful dining and local experiences outside of the itinerary.
We have also introduced a concept called 'Your way' which allows you to choose between two included activities on certain days. Go on a foodie walk in Florence or visit the Accademia with an art expert. Through our bespoke professional development program, our Traveling Concierges become experts in delivering personalized service and creating a magnificent, tailored vacation experience. We also take great pride in our exceptional dining, which ranges from Michelin-starred meals, to hands-on cooking classes or Dine-at-Home experiences at a local's home. From start to finish, this is a completely different experience from an old-fashioned group tour, it is an immersive luxury vacation.
Whats sets Luxury Gold apart from other travel companies?
We are very proud of our incredibly passionate team of traveling concierges and local experts around the globe. This is not something that happens overnight, it is based on long-standing relationships and continuous investment in training and development. We know people on the ground who can turn a very good vacation into an exceptional one, which is why we are heavily focused on support and development. Anyone wanting to join our team has to go through a rigorous selection program – we only want the very best talent.
Can you tell me about the Chairman's Collection? What are some examples of once-in-a-lifetime experiences you can have through this program?
In 2018 Luxury Gold took exclusivity to the next level with the launch of the Chairman's Collection, which is a curated selection of even more exclusive VIP Experiences that are only available on a small number of departures. You could almost say that these are our 'limited edition' journeys. The Chairman's Collection is named after The Travel Corporation's (Luxury Gold's Parent company) chairman and founder, Mr Stanley Tollman. Tollman has leveraged his extensive personal connections to give guests the opportunity to meet with counts, duchesses, princesses and other celebrities, and go behind the scenes at some of the world's most celebrated castles and estates, such as Alnwick Castle in the UK and Austria's Artstetten Castle. Luxury Gold's Ultimate Italy itinerary also has spectacular Italian experiences. On select departures, guests partake in an exclusive lunch with Count Francesco Mazzei at his centuries-old family estate in the Chianti region of Tuscany. Guests will feast on pasta and wild boar hunted on the estate while learning about the Count's family history and his approach to winemaking, and then take a tour of the property and taste some of its award-winning wines.
Luxury Gold supports responsible tourism. How so? What does this mean to you?
At Luxury Gold we are fully committed to sustainable tourism, all while providing our guests with trips that are culturally immersive, tailored and luxurious.
We abide by our core value which is to be better citizens of the world through active engagement in Corporate Social Responsibility (CSR) activities. These activities range from paid volunteer days for all staff, to ensuring that all waste is reduced, reused and recycled and to continue sustainability training.
We firmly believe that travel is a force for good through our unique partnership with the TreadRight Foundation to make travel matter. Through this partnership we have supported more than 50 sustainable tourism projects worldwide. Making travel matter sits at the core of what we do. We are also proud of our strong, ongoing stance on eliminating plastics. As part of The Travel Corporation (TTC), our family of brands was the first global travel company to implement a plastics elimination strategy in 2018. Since that time our offices have taken this to heart, removing more than 60+ types of single use plastics. The next step in this is to remove single use plastics from our supply chain. This will be no small task, but we are exceptionally proud that in 2019 we will no longer be providing single use plastic water bottles on our coaches and have also eliminated single-use plastic luggage tags.
Tell me about the company's work with TreadRight and which different communities and initiatives you work with. Why was TreadRight the right fit for you?
In joining select immersive luxury journeys with Luxury Gold, travelers can meet and interact with inspirational locals by learning more about their daily lives and artistic efforts. The TreadRight foundation is based on three core pillars – People, Planet and Wildlife. We believe travel is a force for good, that we can truly make a difference and that we can make travel matter. Some examples of projects supported by Luxury Gold and TreadRight and the itineraries guests can join which allow them to learn about these projects include trips to Peru via 'Treasures of the Incas itinerary; Perugia, Italy during the 'Ultimate Italy' itinerary; and Rajasthan via the 'Imperial Rajasthan with ME to WE Experience.'
Do you give your clientele the opportunity to give back while they're traveling with you or after their trip?
Through our journeys we support local enterprises and communities. By traveling with Luxury Gold, our guests contribute to our sustainability efforts. We do collect spare change at the end of each trip and donate this to Medecins Sans Frontieres (Doctors Without Borders) but we do not ask our guests to donate or fund our TreadRight projects. If anyone wishes to do so, we would refer them to the local projects directly.
What is the most unique about Luxury Gold, and how do you set the company apart from other travel companies out there?
The devil is in the detail, but I truly believe our incredible VIP experiences, those money-can't-buy moments of accessing an iconic site after-hours or meeting someone incredible combined with the exceptional dining and Traveling Concierge service puts Luxury Gold in a class of its own. Being able to draw on a lifetime of experience in luxury and hospitality through our chairman and founder Mr Stanley Tollman is also a huge advantage.
What are some trends you're noticing in the world of luxury travel?
It's no longer about the golden taps and marble bathrooms. Having the right standards across the board is a given but does not define luxury anymore. It's about having access to unique and special immersive experiences that you couldn't arrange on your own. The human connection and traveling with a company that cares has become increasingly more important in the luxury space.
What does it mean to you to be a CEO in today's world? Is empowering women something that you hope to achieve through the philanthropic aspect of the company?
It is an absolute privilege and of course comes with a lot of responsibility – first and foremost towards our guests who entrust us to take them on the vacation of a lifetime. We put our guests at the heart of everything we do. If it is not right for the guest, it ultimately isn't right for anyone. But it also comes with responsibility towards our teams and our partners. Women's empowerment is certainly something very close to my heart and our work through the TreadRight Foundation is certainly an excellent vehicle to achieve that. But it doesn't stop there – I am also very proud to say that over half of our global executives are female. While we always hire for talent and the right cultural fit, I love seeing how over the last few years more and more women are putting themselves forward for senior leadership positions and are excelling in their roles.
What do you love most about what you do?
I honestly couldn't imagine working in any other industry. It's a joy and a privilege to look after people's vacations and allow them to follow their dreams and aspirations. There is nothing more gratifying than talking to our guests and getting their feedback about how we exceeded their expectations.
For more information, visit luxurygold.com