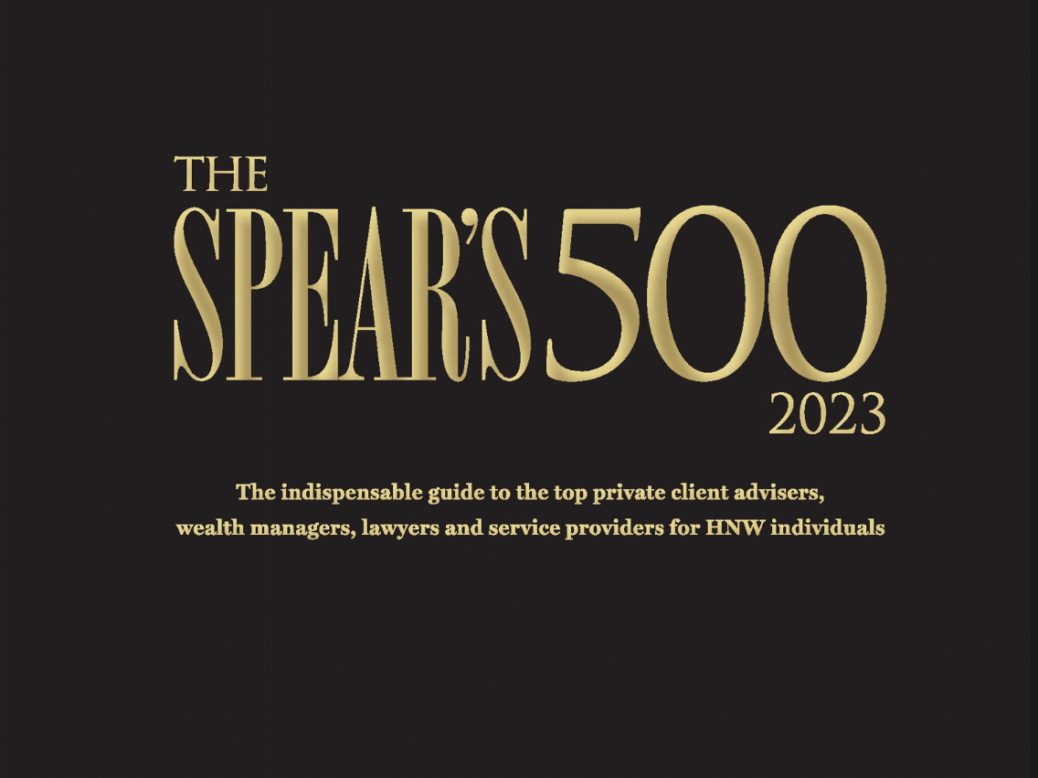 Spear's has launched its annual guide to the top private client advisors, wealth managers, lawyers and service providers for high-net-worth individuals (HNWs). Featuring 2,361 profiles and spanning 612 pages, the eighth print edition of The Spear's 500 is bigger than ever before.
Dubbed 'the Michelin Guide to wealth' the growing guide reflects the expanding market for specialist advice among the super-wealthy. According to a report by Credit Suisse, the number of millionaires is expected to rise by 40% by the end of 2026 bringing with it soaring demand for help managing increased funds.
This year, The Spear's 500 includes a foreword by information technology pioneer Dame Stephanie 'Steve' Shirley who describes her journey into philanthropy after setting up her $3bn tech empire where '70 of [her] company's staff became millionaires and [she] was the fourth richest woman in Britain.'
[See also: Inheritance: How to Pass on Wealth with Minimal Friction]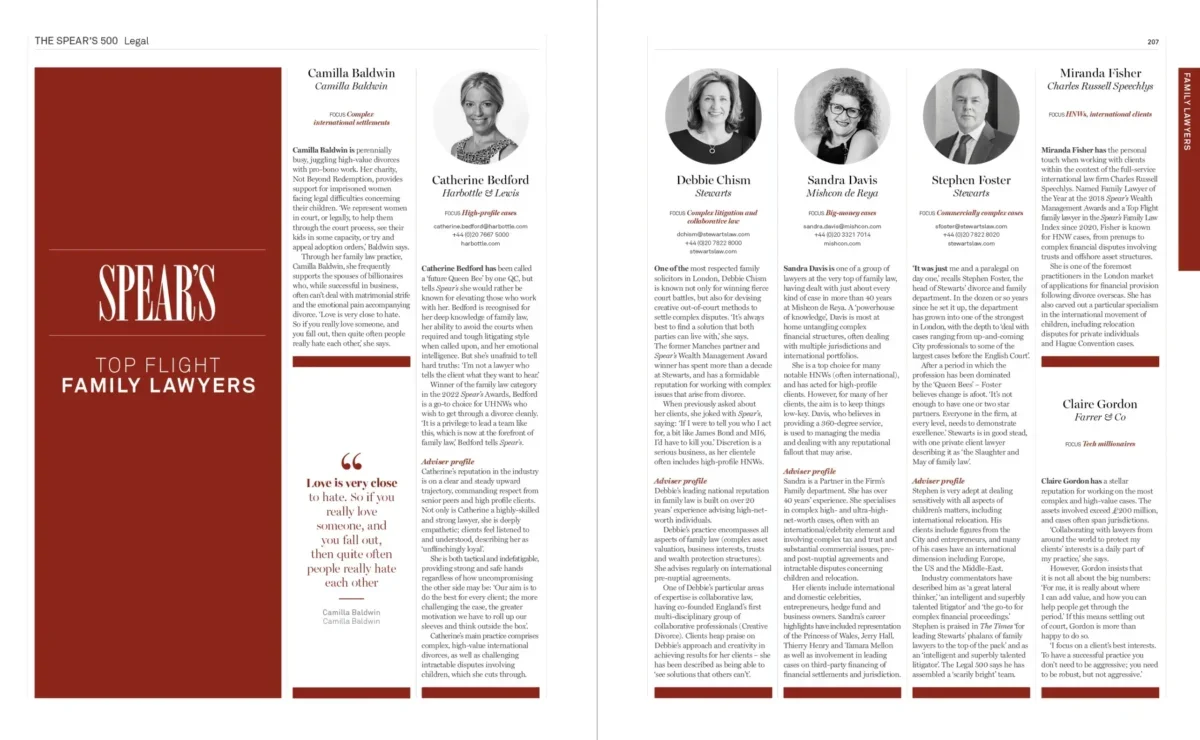 The comprehensive guide includes advisors based across the globe in Dubai, Singapore and Monaco, with experts in far-reaching disciplines spanning everything from probate finance to ophthalmology. The rankings are painstakingly compiled by the Spear's Research Unit, with interviews, peer reviews and analysis from subject matter experts used to select the very best advisors.
"There are other guides for HNWs, but none can make a serious claim to be the very best," said Spear's editor-in-chief, Edwin Smith. "There are two principal reasons for this. First: Spear's runs the gamut of advisors and service providers to HNWs – from wealth managers and private bankers to tax advisors, family lawyers, property advisors, equine experts, whisky advisors, nannies and much else besides."
He continued: "Second: every individual (of which there are 2,211 in the print guide) or firm (of which there are 150) has been included on merit. Spear's has become a byword for quality advice by recommending only people and companies that exhibit excellence. So while our coverage has been deepened and broadened in recent years, the standard has never dropped. Instead, we have reached new markets and new areas of expertise."
In addition to the print edition, The Spear's 500 also has a digital counterpart, spears500.com. Here, readers will have access to several hundred more profiles that couldn't fit into the print guide, which can be filtered to meet specific requirements.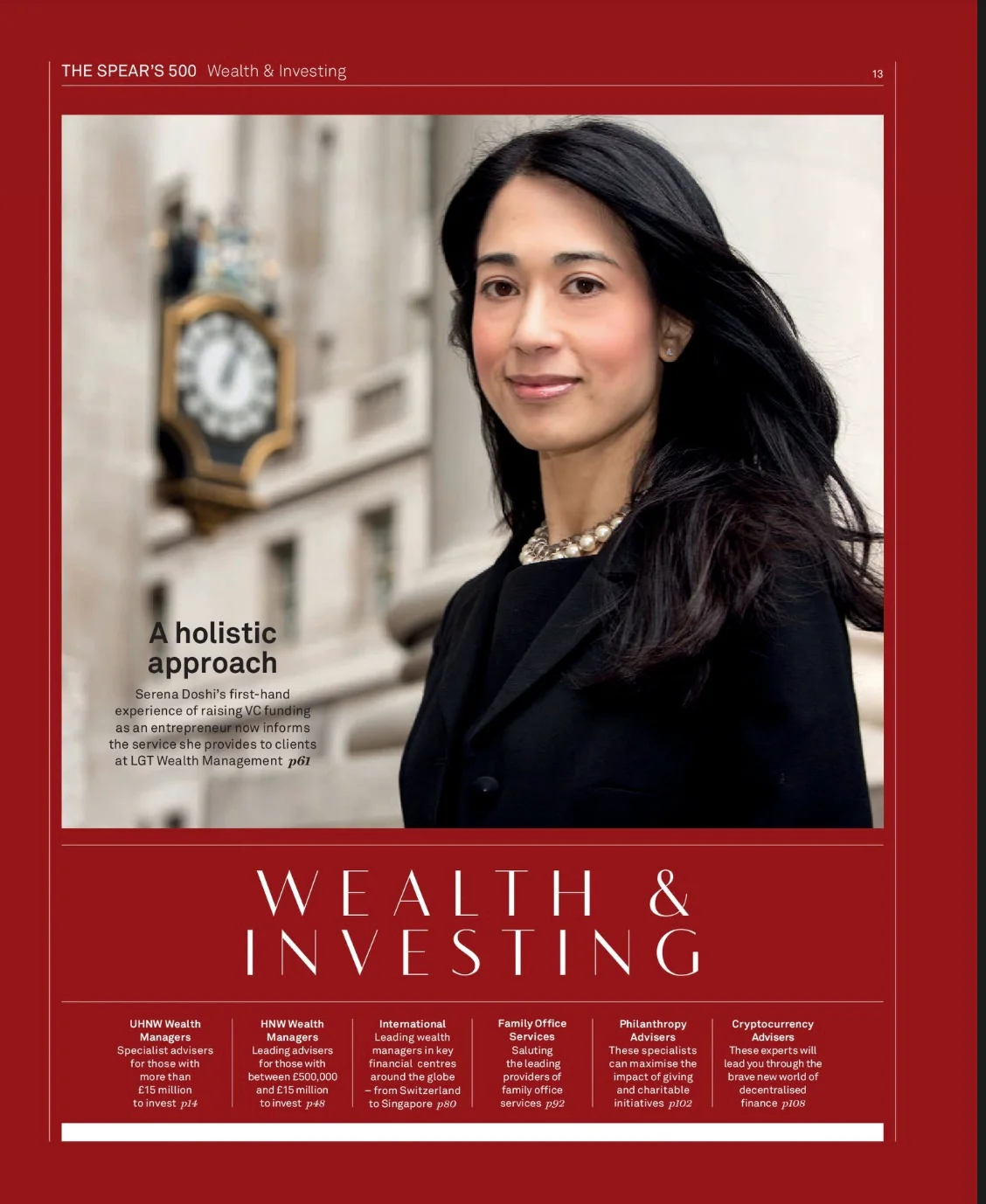 [See also: Things to Consider When Investing in Private Real Estate]