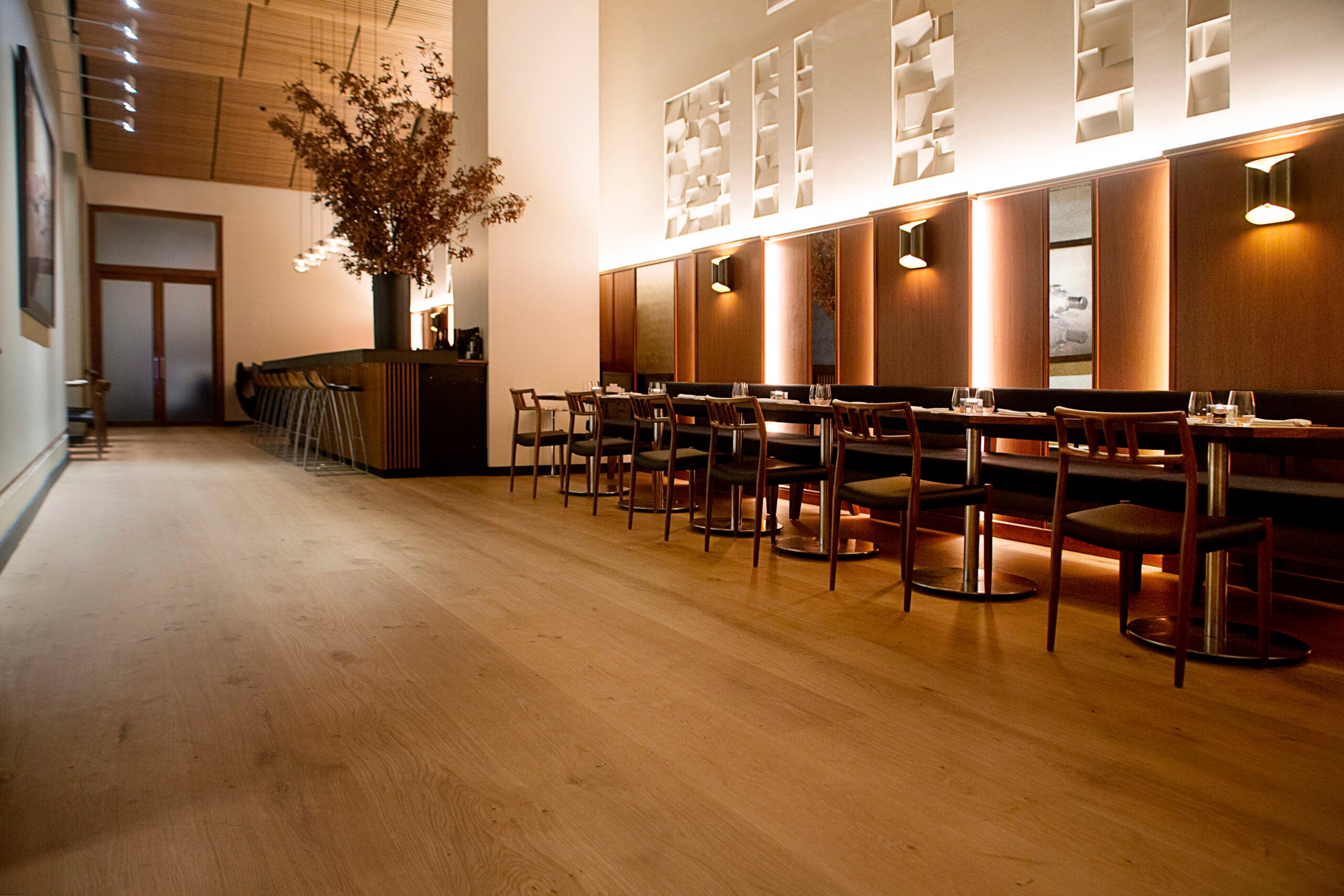 Aquavit New York, one of the city's finest restaurants, is encouraging its diners to get out and enjoy the sunshine by offering a new summer picnic basket for takeout.
The two-Michelin-starred restaurant usually serves some of the best Scandi food in North America but has been closed since March because of the Covid-19 outbreak. In normal times, diners come from all over the country to try the elaborate tasting menus of head chef Emma Bengtsson. Now, with their doors still closed, they are focusing on locals.
While many restaurants have been unable to open, New York is slowly coming back to life following months of lockdown. With summer in full swing, New Yorkers are jumping at the opportunity to get some fresh air during the unprecedented levels of low traffic and tourism.
Central Park is quieter than ever, making it the perfect time for locals to reconnect with the outside world. Sitting in close proximity to the park, Aquavit is offering everything you need for a gourmet picnic for two.
The wicker baskets are filled with a selection of Bengtsson's favorite Swedish and summer picnic foods like Duck Pastrami, Sausage with mustard, Chicken Liver Pate with lingonberries, Potato and beet salad, Shrimp salad, a Gravlax and Crème Cheese Sandwich, and housemade potato chips and onion dip. There is also an assortment of seasonal fruits and berries, local cheeses and marmalade, seeded crackers caraway shortbread with a pastry of the day for dessert.
The Covid-19 crisis has upheaved daily lives in New York and many restaurants have closed, uncertain of their future. Worse yet, the original plan to resume indoor dining on Monday, July 6, has been postponed indefinitely due to a spike in cases.
Many of these small businesses operate on such thin margins, so companies are relying on delivery services to keep their businesses afloat. Even fine-dining restaurants, who may have never dipped into the delivery category before, are now delivering. Elite Traveler recently rounded up the best restaurants to order from right now.
The summer picnic baskets will be available until July 31 for $125. All orders require a 24-hour notice and are available for pick up Monday-Friday 12-8pm and Saturday from 2-8pm. Orders can be placed by calling +1 212 307 7311 or visiting the website at aquavit.org