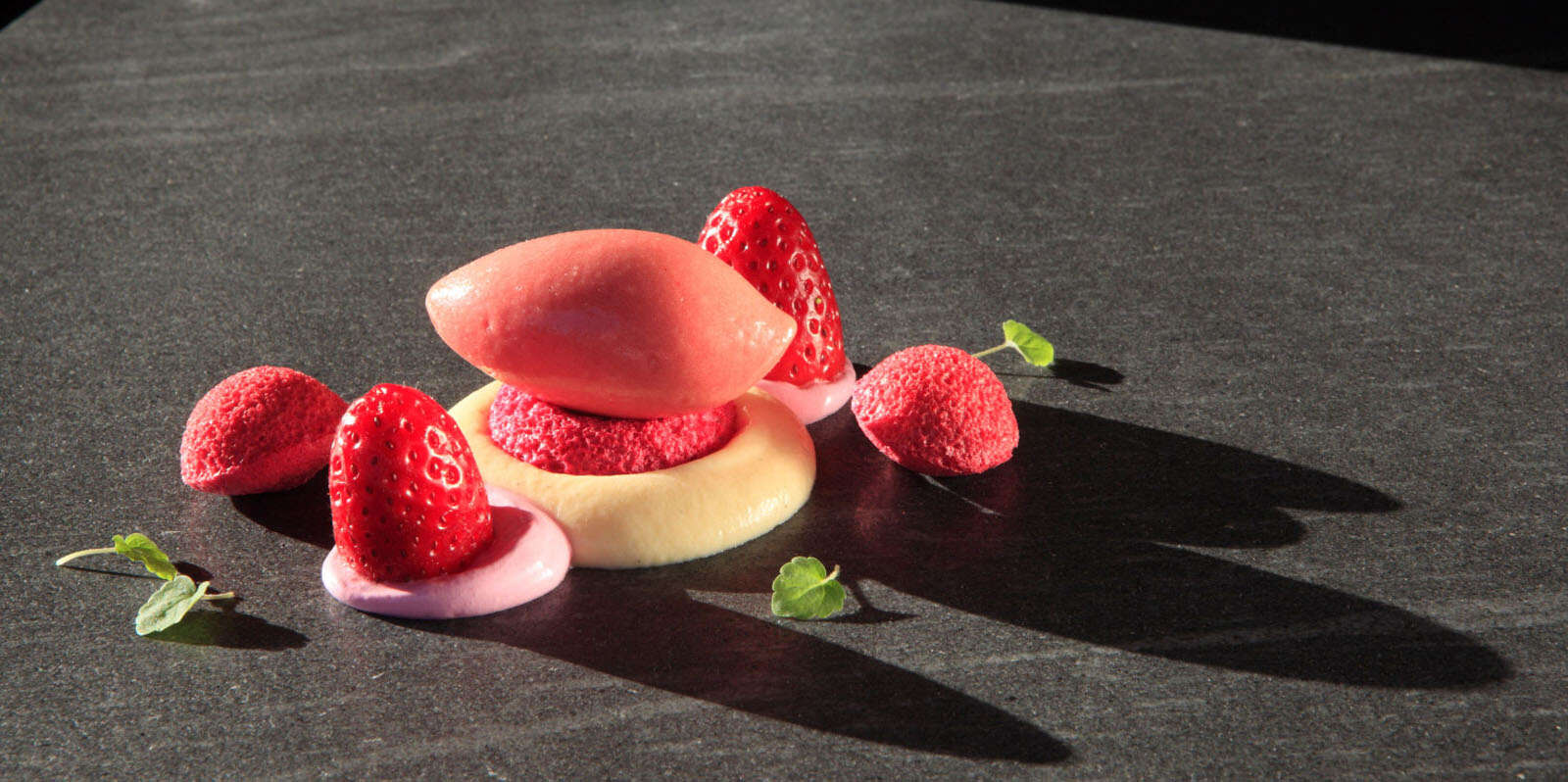 By Olivia Cuccaro
Marbella, a name which translates to 'beautiful sea' is a coastal paradise in the south of Spain. With a backdrop of the Sierra Blanca mountains in the heart of Costa del Sol, Marbella is perhaps best known for its 16 miles of coast which faces the north African coast. And the elegant food matches the stunning shoreline. Fresh, local seafood is native Marbella cuisine, but the unique Andalusian city is home to restaurants with international influences as well. See our picks of the best restaurants in Marbella, Spain.
Dani García
As the only restaurant in Marbella to hold two Michelins stars, Dani García is the quintessential fine dining establishment in the city. Chef Dani García creates dishes with stark Andalusian influence, famously flavorful and prepared in innovative ways. A "Caleidoscope" Tasting Menu features courses like spider crab in batter, false pine nut pasta risotto and duck royal.
Skina
This intimate, one-Michelin starred restaurant is situated in the Old Quarter of Marbella. Fresh seafood is the emphasis, with fish from the local market used to craft traditional fare. A Mediterranean-inspired Tasting Menu Andalusia features red tuna tartar, dry squid rice and roasted pigeon and can be served with a wine pairing from the restaurant's impressive wine list.
Messina
With one Michelin star, Messina brings together flavors from South America and Asia as well as its home country. The Tasting Menu here includes dishes like sea urchin, Marbella skate and Malaga baby goat. The refined atmosphere sets the stage for the innovative cuisine cooking in the kitchen.
El Lago
Situated on the lush Greenlife Golf Club, El Lago earned its Michelin star for its marriage of regional and international cooking styles. The idyllic golf course setting overlooking a lake makes for a tranquil meal. El Lago offers guests a Gourmet Tasting Menu and Classic Tasting Menu, the first comprising red king prawns, local veal steak tartar and Iberian pork loin and the latter including marinated chicken breast, grilled octopus and cold roasted tomato.
Paco Jiménez
A favorite among locals and visitors alike, Chef Paco Jiménez's eponymous restaurant is a tribute to his country of origin. Born in Sevilla and raised in Malaga, Jiménez's passion for Spanish cuisine is evident in the restaurant's menu, which features seafood dishes from saffron-scented loin of gilthead bream to tulips filled with crab, as well as meat dishes like crusted rack of lamb and duck confit.