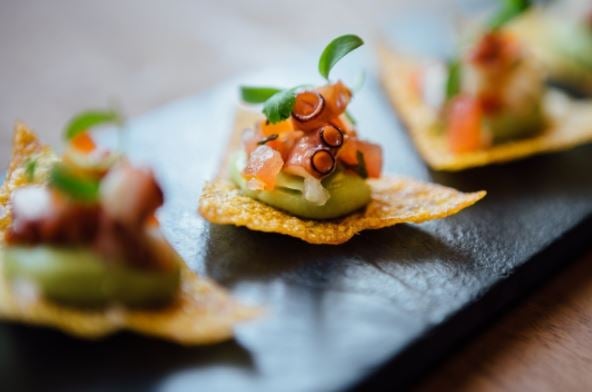 Now considered one of South America's greatest gastronomic cities, Sao Paulo is home to a collection of exceptional dining venues. Whether showcasing authentic Brazilian cuisine or excelling in creativity, these are the five best restaurants in Sao Paulo.
D.O.M.
Perhaps Sao Paulo's most highly acclaimed restaurant, D.O.M. is the work of master chef Alex Atala who pours his passion for Brazilian gastronomy into each and every dish served here. By showcasing authentic Brazilian ingredients, paying particular attention to small farmers, riverside communities and regional produce, Atala dares each diner to step out of their comfort zone in trying new textures and flavors.  Considered one of the world's best restaurants—and currently at number 12 in the Elite Collection Top 100 Restaurants—D.O.M. has become a destination in itself. Opt for the tasting menu to fully experience Atala's unique cuisine.
Maní
Contemporary Brazilian-European fusion cuisine is the focus here, with accomplished chef Helena Rizzo coming up with dishes based on four principles: product, memory, technique and invention. This all takes place in a former residence in the leafy neighborhood of Jardim Paulistano. Here, each aspect of the experience comes together harmoniously and is the reason Maní has been named among the world's best restaurants. Go for the tasting menu or dine a la carte to try dishes like crayfish moqueca with rice terrine, beef cheeks with a puree of elephant ear leaves and marrow, and fake tortelli of pupunha palm and squash with melon, almonds, parmesan and sage butter.
Restaurant Fasano
As the restaurant of one of the city's top luxury hotels, Fasano Sao Paulo, Restaurant Fasano reflects the same contemporary design and luxurious elegance as its surroundings. Since it opened in 1982, the restaurant has become known for the Italian fine dining experience it provides, as well as its excellent wine offering. Headed up by chef Luca Gozzani, the kitchen puts out sumptuous plates like scallop carpaccio with yogurt and crispy wild rice, and beef tongue carpaccio with mushroom, green sauce and pine nuts. After dinner move to the bar where live piano music is hosted each evening.
Mocotó
This restaurant specializing in Sertaneja cuisine was first opened in 1973 by Jose de Almeida and is now run by his son Rodrigo Oliviers who has previously been named Chef of the Year and one of the 100 most influential Brazilians. Now listed among the world's best restaurants, Mocotó is celebrated far and wide for its authentic Brazilian cuisine and convivial atmosphere.  The restaurant's specialties include pirarucu fish coasted with maioc flour, toressmo and nuts with black-eyed beans vinaigrette and manioc, braised pork leg with corn couscous and roasted pumpkin, and pintado fish in coconut sauce with cherry tomatoes, pearl onions and cambuci chili.
Tuju
The Michelin starred restaurant Tuju provides an urban garden dining setting in Sao Paulo's Vila Madalena neighborhood. In the open kitchen chef Ivan Ralston and his team showcase modern Brazilian cuisine and native seasonal produce that has been sustainably sourced by partnering with artisans and small producers. Menus change throughout the year but diners can expect dishes like catch of the day with spaghetti squash, broccoli mole and hazelnut pil pil, duck breast with shallot, rhubarb and sapucaia nuts, and spring green curry with peach palm hearts and green peas. The bar offers a range of South American and European wines as well as an extensive range of creative cocktails.