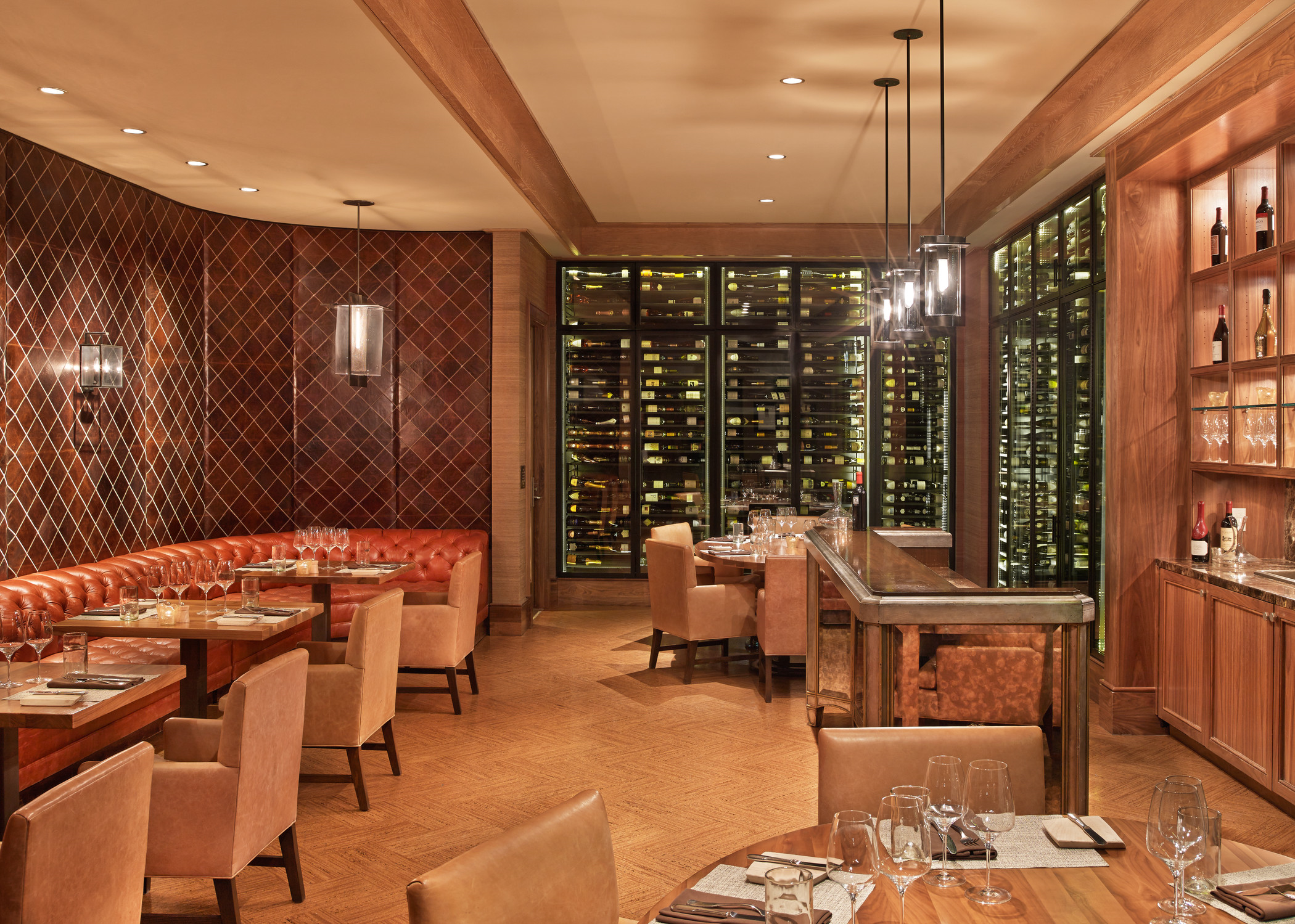 Spring is just around the corner and soon mountain resorts such as Deer Valley, Utah will begin planning for the summer season. However, before the snow starts to melt in earnest, St. Regis Deer Valley is offering one very good reason to grab your skis and head to Park City.
Throughout the winter, the resort has been running a Wine Vault Dinner series, offering guests the chance to experience its beautiful 10,000-bottle cellar whilst dining on fine food and meeting some of the most exciting wine producers in the region.
With just 36 tickets for each event, the St. Regis Deer Valley Wine Vault Dinner has been the hottest ticket in town this winter, and now only two remain before the ski season ends. The resort will welcome two of Napa Valley's most innovative producers: Gargiulo Vineyards on March 12 and Kelham Vineyards on March 26.
During the exclusive event, guests will enjoy a pairing alongside an exclusive four-course meal developed by Chef Matthew Harris and Chef Austin Hamilton from the resort's restaurant, RIME Seafood & Steak. The resort's wine director, Mark Moulton, will work with the featured vineyard ahead of time to select the very best pairing for each course.
The winemakers will be on-hand to answer any questions about their wine and offer insights into their inspiration and processes. With Moulton also in attendance to explain his pairings, it promises to be a fascinating event for discerning epicureans.
Aside from the wine and food, the dinner is also notable due to its location in the resort's beautiful Wine Vault. The impressive cellar has received Wine Spectator's "Best of Award of Excellence" for nine consecutive years, and boasts an impressive 10,000 bottles with over 1,200 different labels.
Tickets for the Wine Vault Dinner series is price at $240 per person, including a four-course dinner with wine pairings. marriott.co.uk/st-regis-deer-valley/