Beverly Hills Hotel has caused a stir in Hollywood with the unveiling of a new $800 cocktail, named The Stanley, to be served in their iconic Polo Lounge.
The landmark hotel, owned by the Dorchester Collection, has been a hideaway for Hollywood's rich and famous for over a century and some of the town's biggest deals have been struck in the Polo Lounge.
Counting Howard Hughes, Fred Astaire, Katharine Hepburn and Elizabeth Taylor among their previous guests, it comes as no surprise to see that they have looked to their illustrious past for inspiration.
Related Articles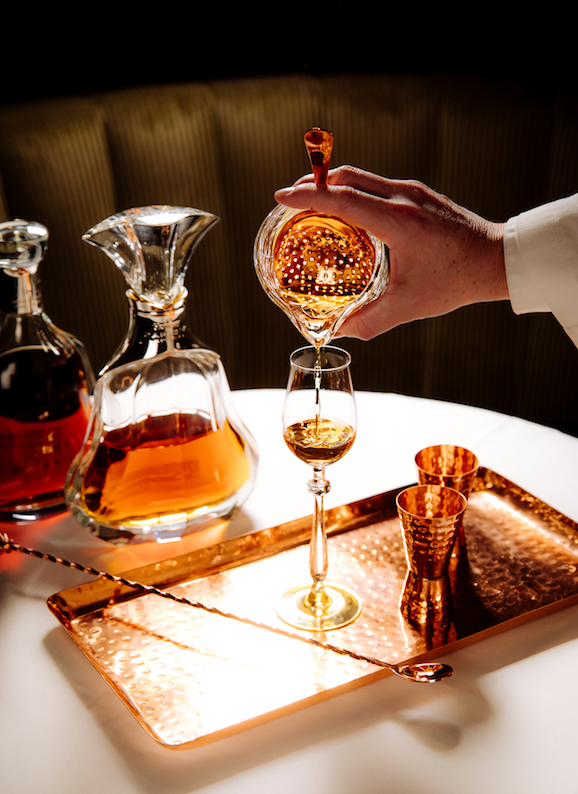 But The Stanely has actually been inspired by one of its lesser-known individuals, former owner Stanley Anderson. On December 15, 1924, prohibition police stormed the property and found 300 cases of alcohol. Stanley claimed it was for his own personal use, but he was ultimately fined $500 – the equivalent of over $7,000 today.
The Stanley is concocted from four of the finest spirits including Hennessy Paradis Imperial Cognac, Hennessy Paradis Cognac, Centenarian Grand Marnier and Bénédictine Rinse.
The Paradis Imperial is a blend of rare 19th and 20th century cognacs and retails for over $2,000 per bottle. Similarly, the Paradis is a blend of over 100 very old eaux-de-vie and is worth around $1,000 per bottle. Quite quickly, the $800 price tag begins to make perfect sense.
The official tasting notes from the hotel describe the cocktail as exhibiting flavors of dates, figs, orange peel, apricot, cinnamon and molasses, which is complemented by the bitter orange in the Centenarian Grand Marnier and is balanced by the herbal addition of the Bénédictine rinse.
The Stanley
Hennessy Paradis Imperial Cognac Hennessy Paradis Cognac Centenarian Grand Marnier Bénédictine Rinse
Beverly Hills Hotel contact: Jason Prost, area director of sales and marketing, jason.prost@dorchestercollection.com, +1 310 887 2592, dorchestercollection.com